The Student Satisfaction Dashboard allows you to view the scores obtained by your hospital and care units. This dashboard brings together all student placement evaluations to see if they were satisfied with their experience. In this way, you can implement actions to improve the quality of your internships and ensure student well-being.
Go to the "Institution score" tab on the feedback page to access the dashboard.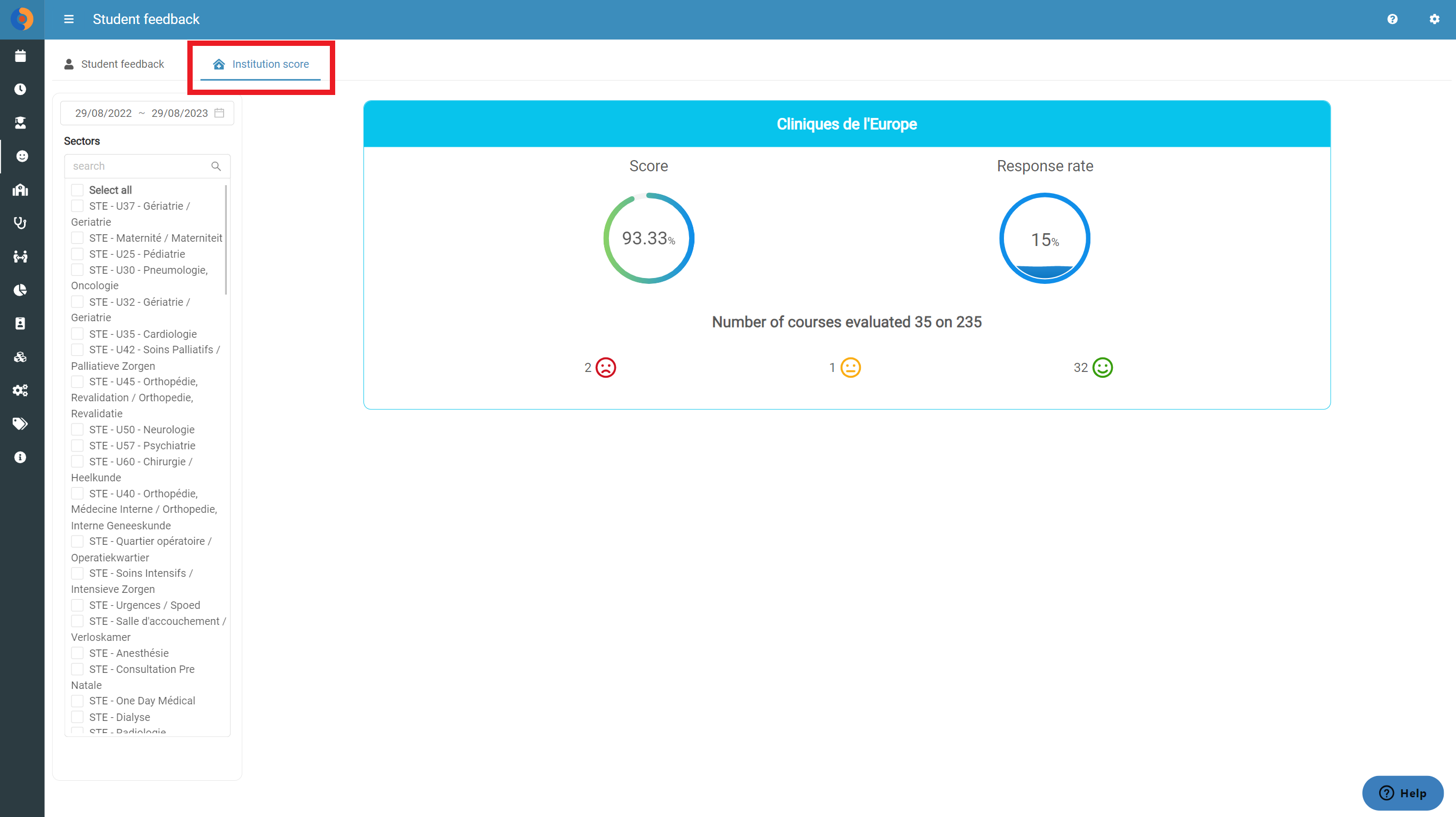 You can select a time period using the calendar.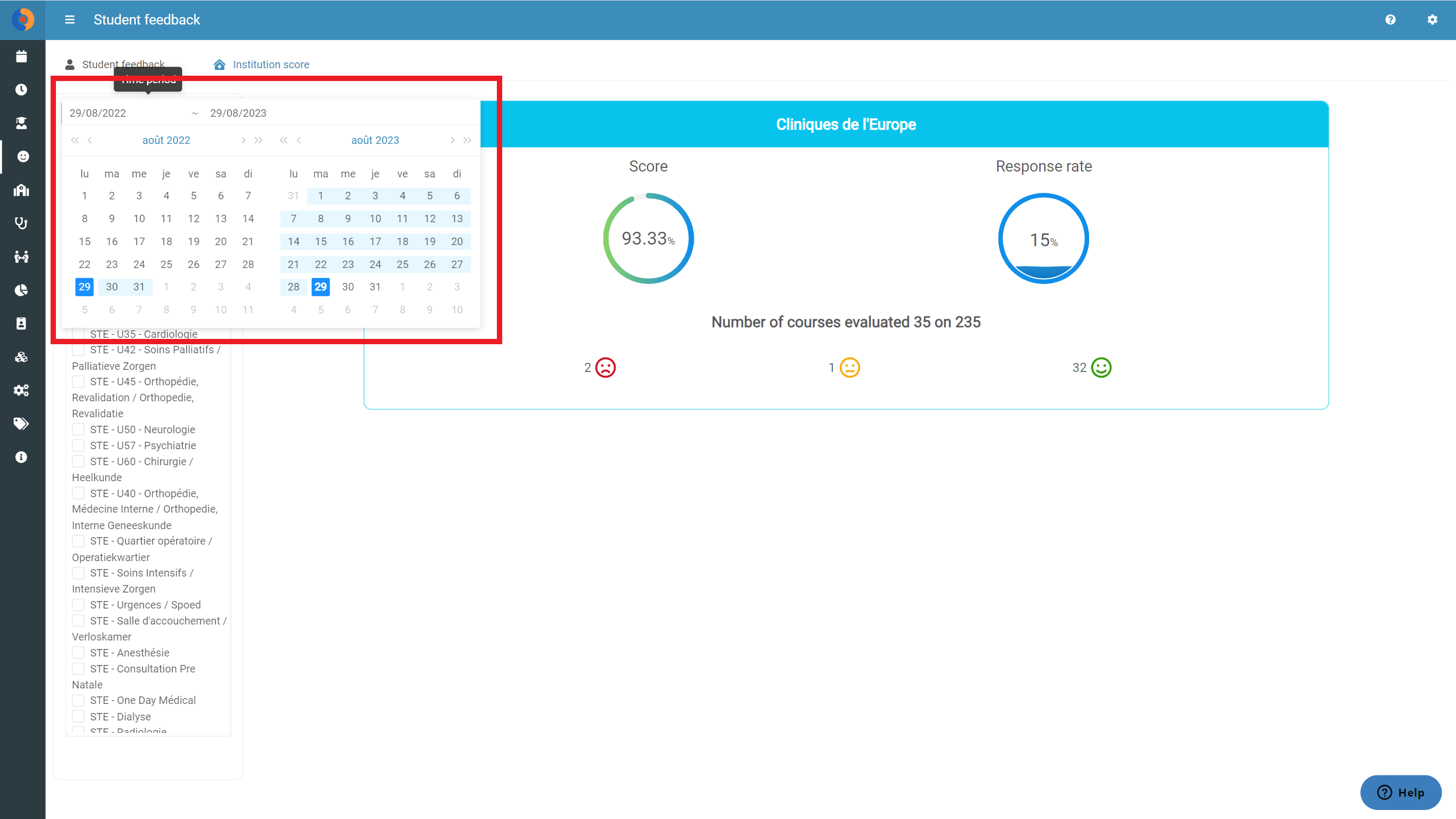 Select the care units you wish to display in your dashboard.