This feature allows you as a hospital to manage electives that are not directly organized by a partner school.
Hospitals have access to a specific "school elective" role that allows them to directly encode elective students. This feature is particularly useful for the management of free students, internships in specializations, free or observation internships, Erasmus students or medical students. It is the students who will have to fill in all their information.
Step 1: For "hospital" users: Log in with the login that corresponds to your "virtual school". Do not use your usual email address.
Example : stage.au.choix@chu-acme.be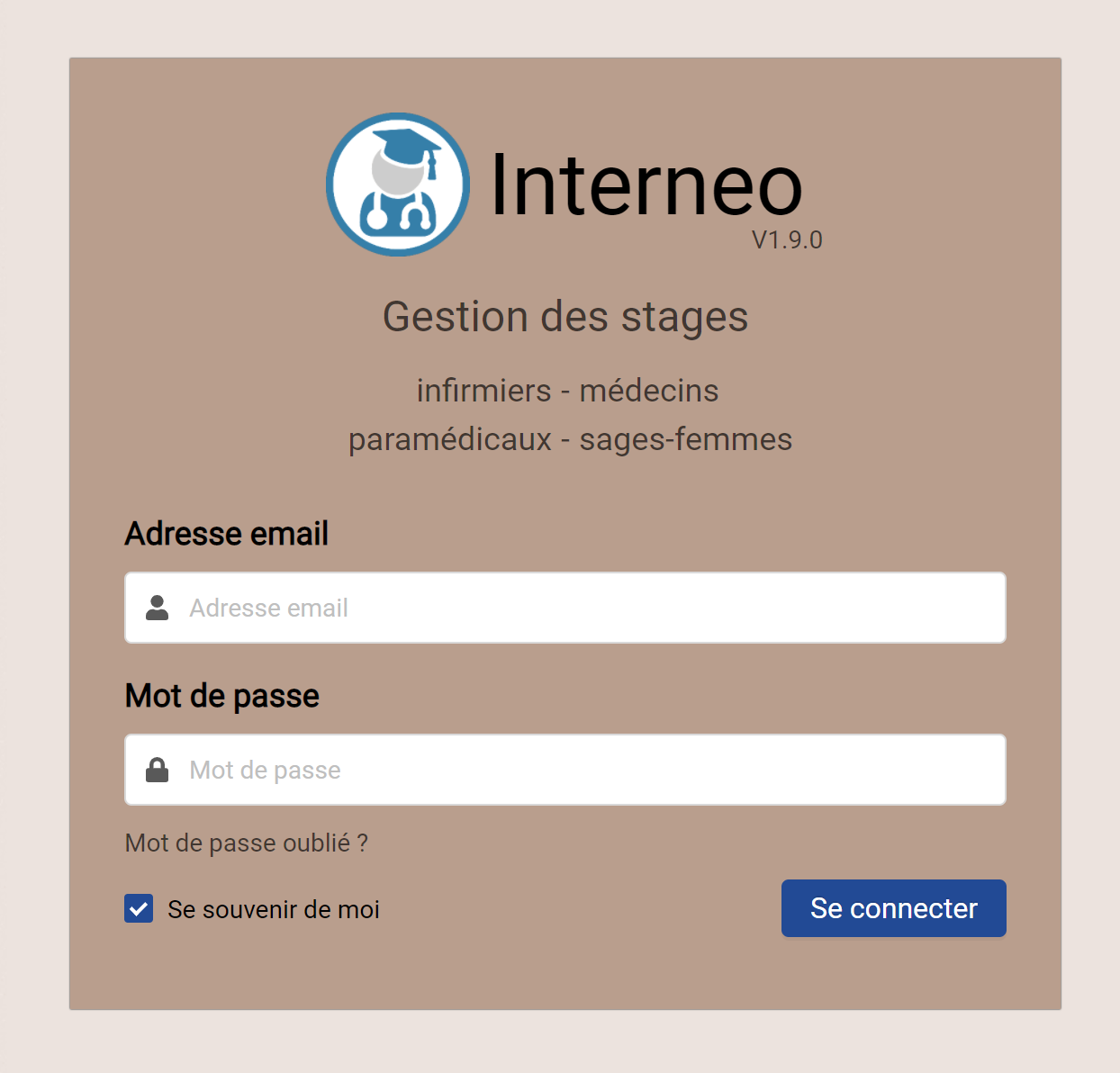 Step 2: Follow the same steps as in this article: Add an internship. You will play the role of a school, to encode the internship requests.
Step 3: Then, log out of your "virtual school" account and log back into Interneo with your usual user email address, to manage and accept your internship requests. You will see the student's internship request appear.