In this article, you will learn how to export a summary of the procedures performed by a student. This summary can be used as a supplement to the student's diploma.
Step 1: If you don't know how to do this, read this FAQ article: Consult the list of students and their sheets.
Step 2: Click on the button "Export acts summary", and an Excel file containing the acts and their locations will be downloaded automatically.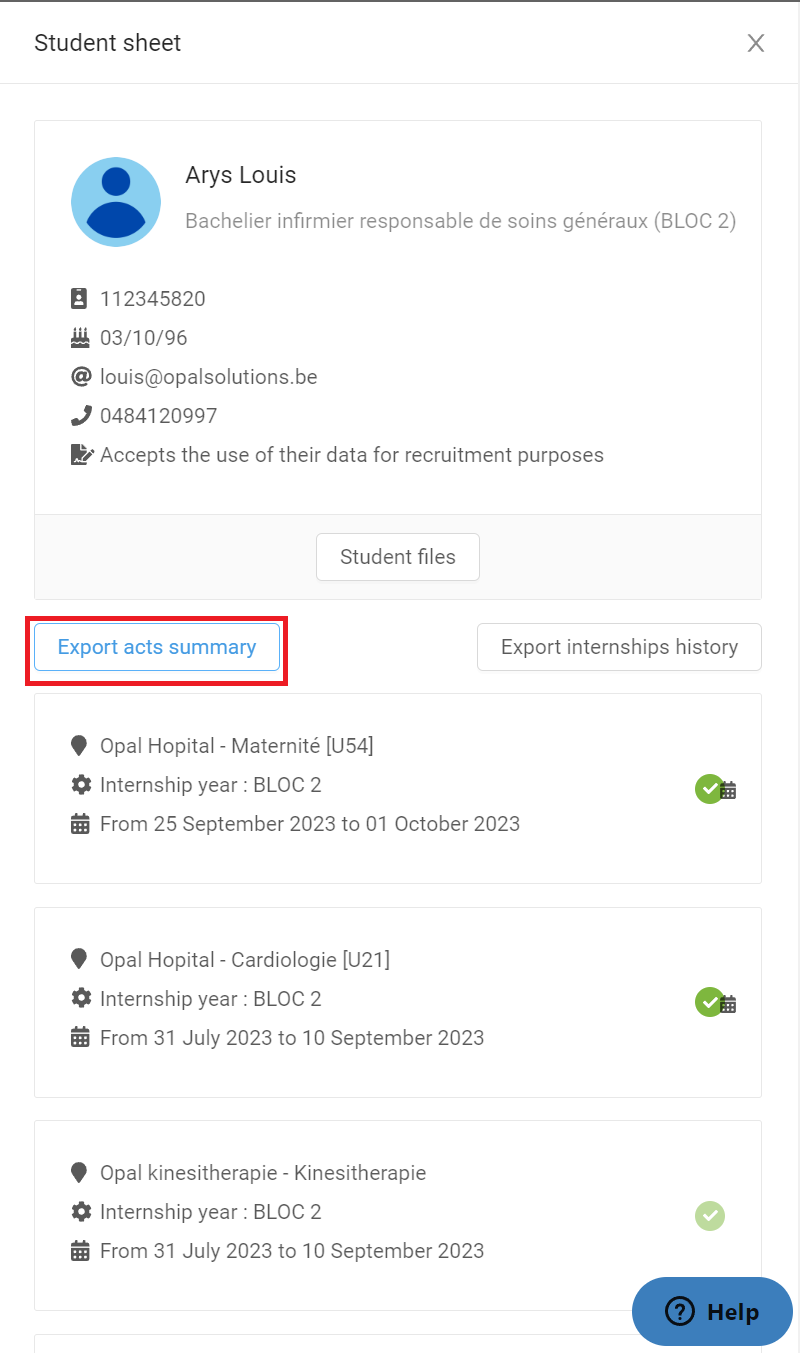 Step 3: Check your document and have it signed by management if necessary.