As a student, during your studies. You are required to perform at least a series of procedures (blood tests, on-call hours, etc.) in order to complete your degree. In Interneo, you can enter your procedures for each of your internships.

Note : You can enter procedures for your internships as long as they have not been validated by the internship institution.
Step 1 : Go to your internship. In the tab "Upcoming internships" if it is not yet finished or in "Past internships" if it is already finished and you wish to encode or modify your acts.

Step 2 : Click on the button

in the category "Schedule and acts" to encode your acts.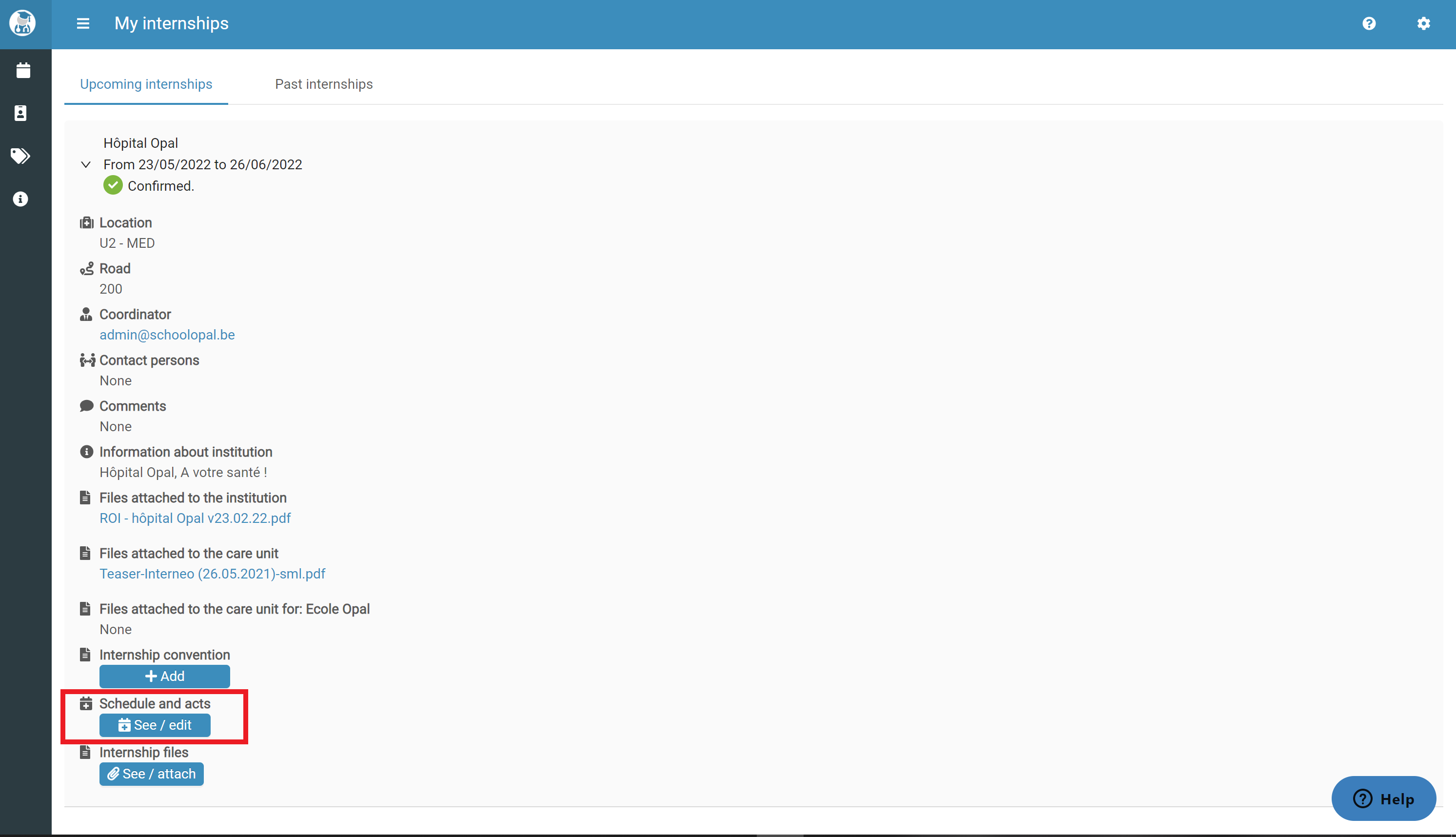 Step 3 : Select the day for which you wish to encode acts. You have the choice between "hourly" values (ex: number of hours of on-call) and "numerical" values (ex: number of blood tests performed)