In this article you will learn how to add a section and a year of study. The section is the field of study in which the students are studying. The year of study is the year of the LAC in which the student is.
Step 1: In the tab "Sections and years of study", click on the button "Add" at the top right of your screen.
Note: Your old sections are grayed out.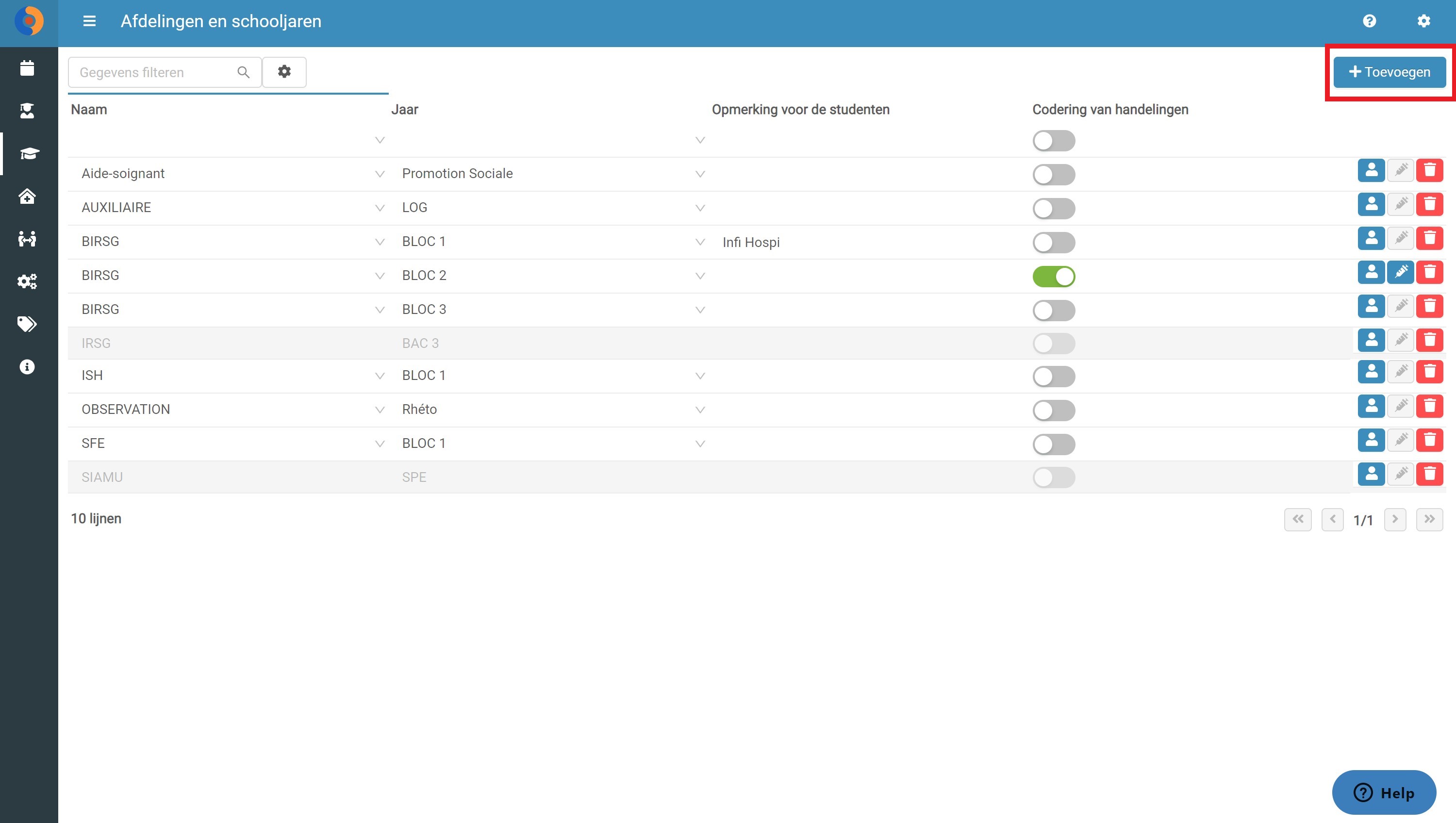 A new line appears in the list of sections.
Step 2: Select your section from the drop-down list.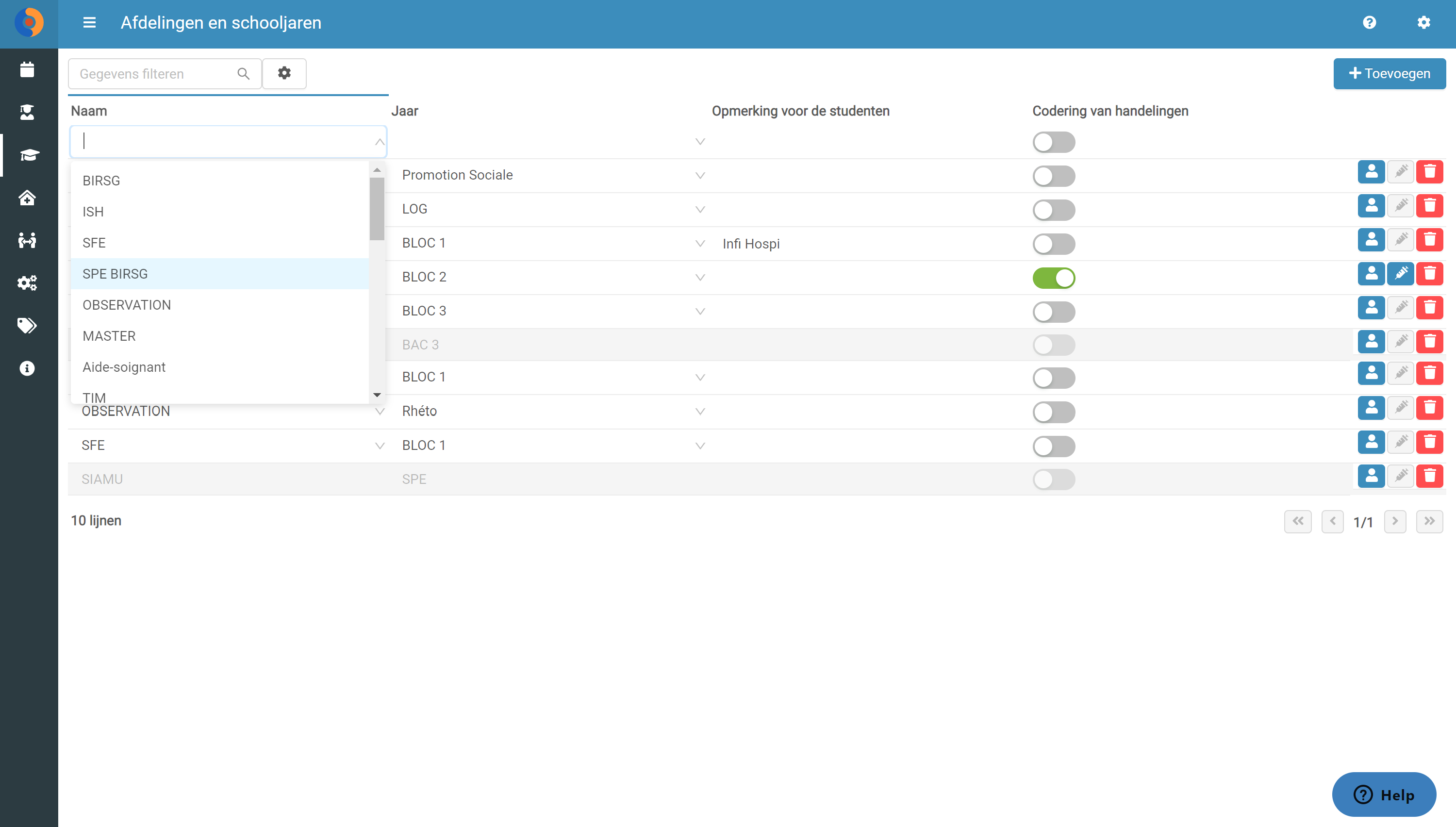 Step 3: Select your grade from the drop-down list.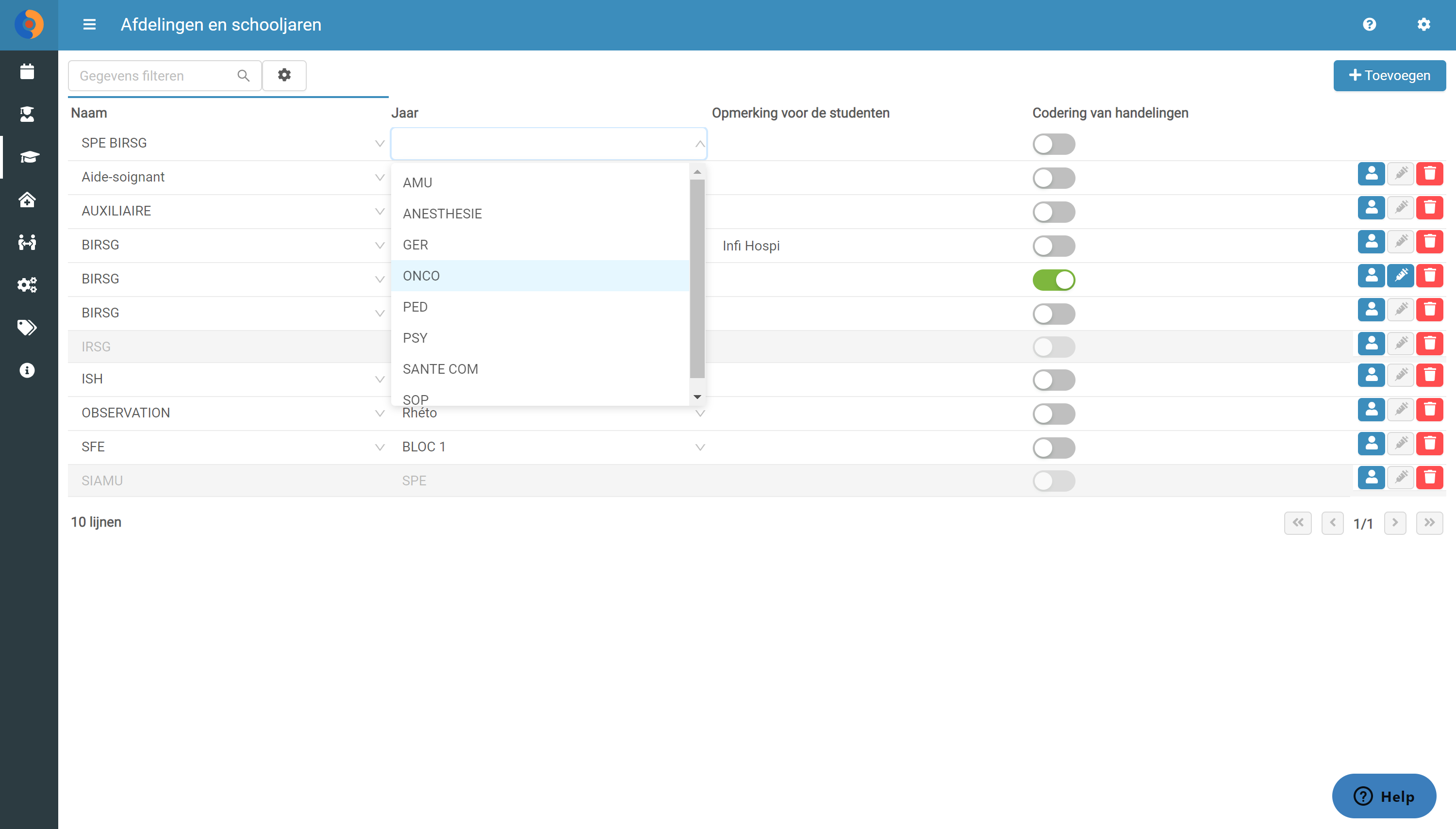 Step 4: If needed, add a comment for students and activate the encoding of the acts.
To go further: The buttons
at the end of the lines allow you to display the users for each section and to edit the types of acts.