In Interneo, quotas allow you to set a limit of internships per unit and per school for a given period. For your information, quotas are used as indicators and can be exceeded without any constraints.
Step 1: Go to the "Define Places" page in the "Quotas" tab.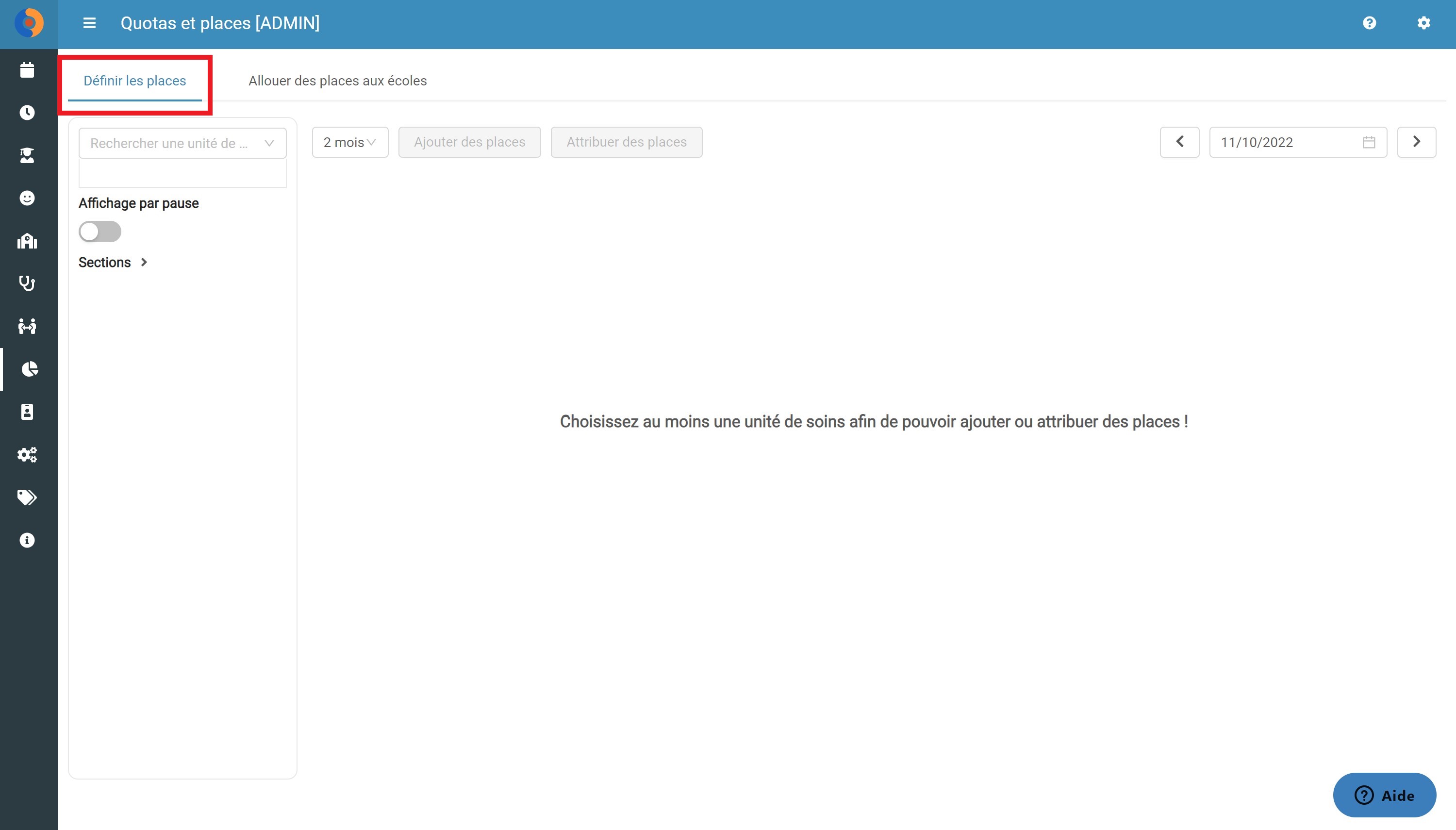 Step 2: Select the care units for which you want to define quotas using the search bar or the drop-down list.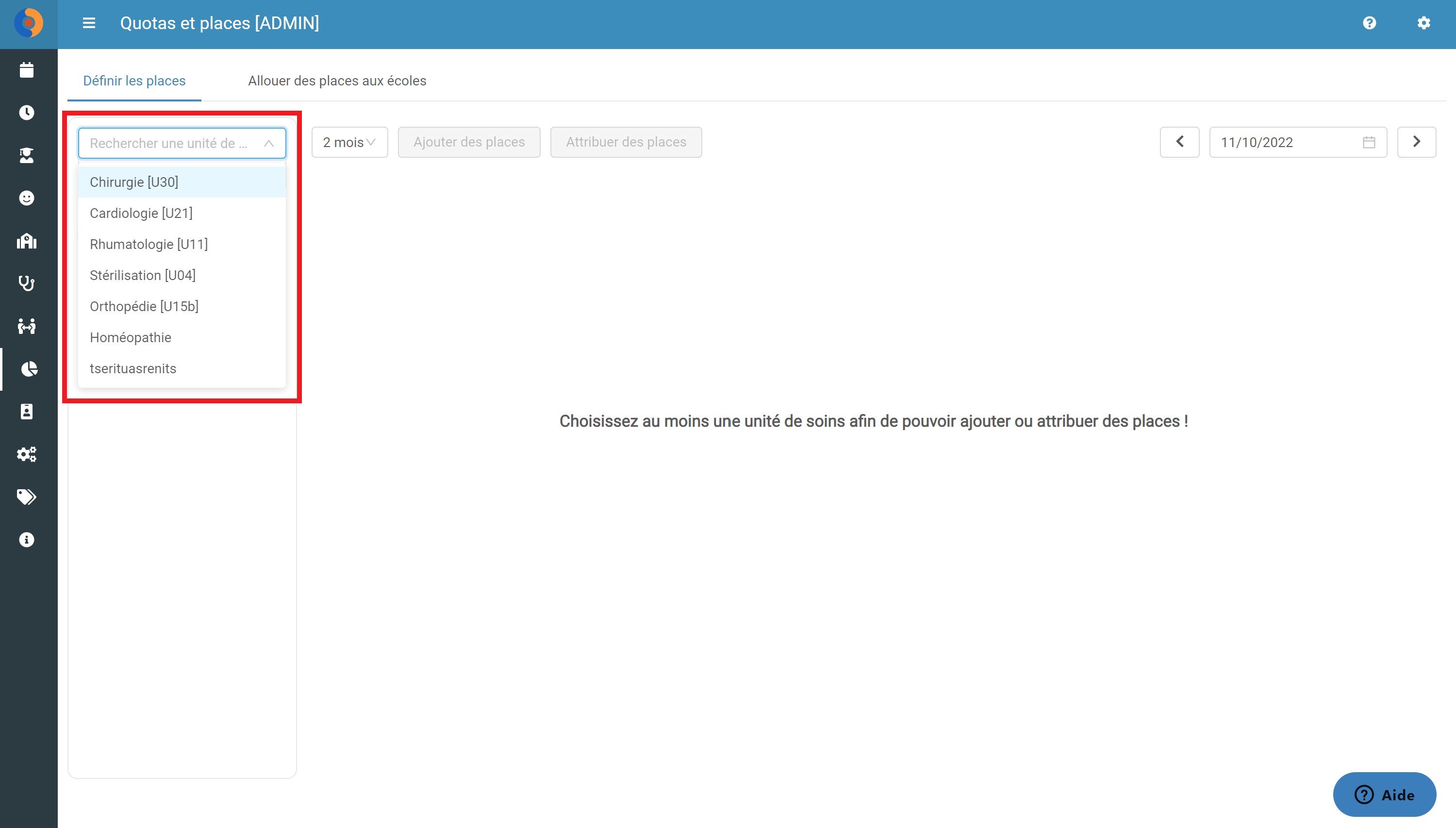 Step 3: Click on the "Add Spaces" button. A pane opens to set up your quotas.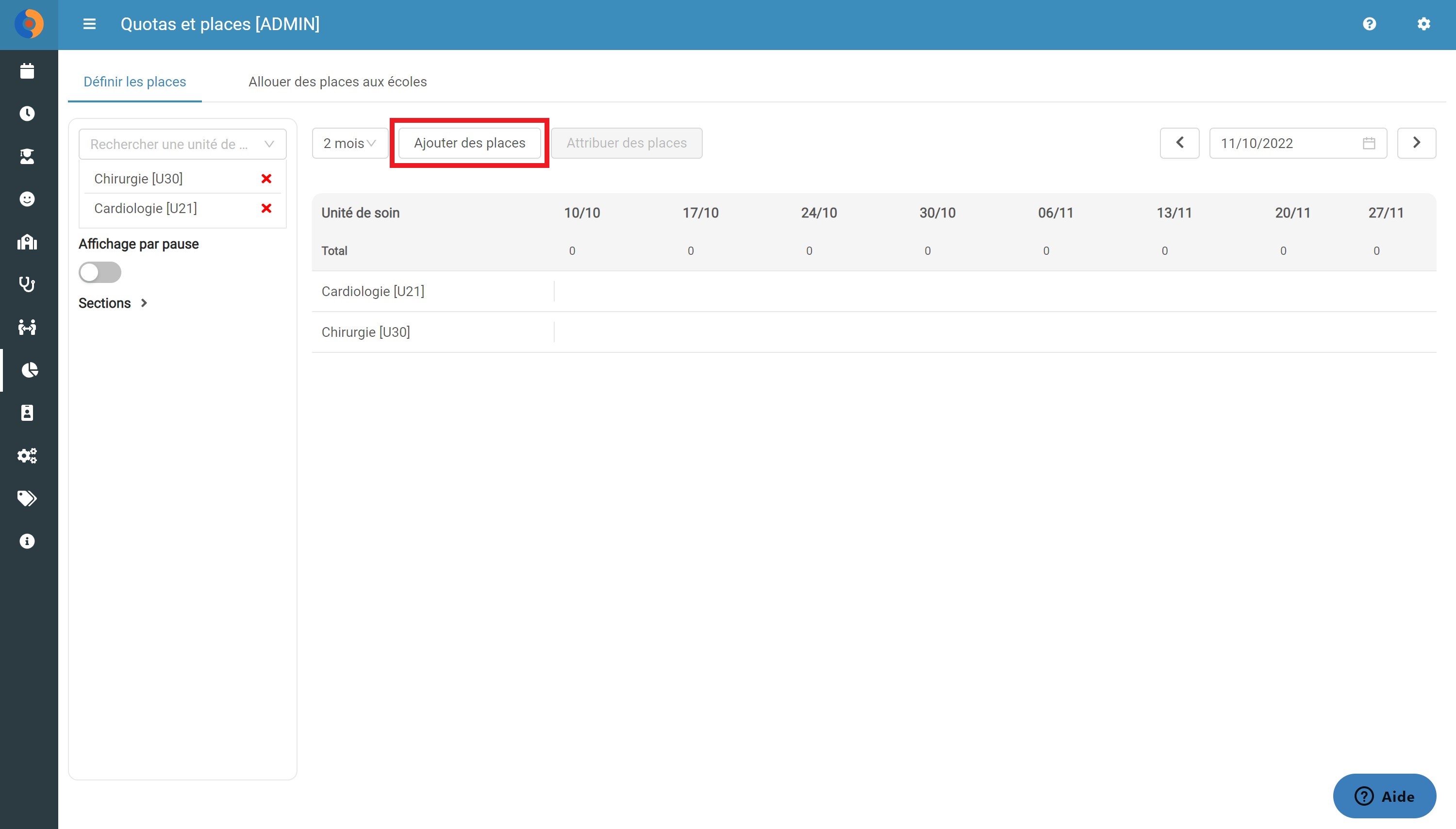 Step 4: Choose the period for which you want to set quotas.
Either by selecting the start and end date using the calendar
Click on the dates in the calendar to change the start and end dates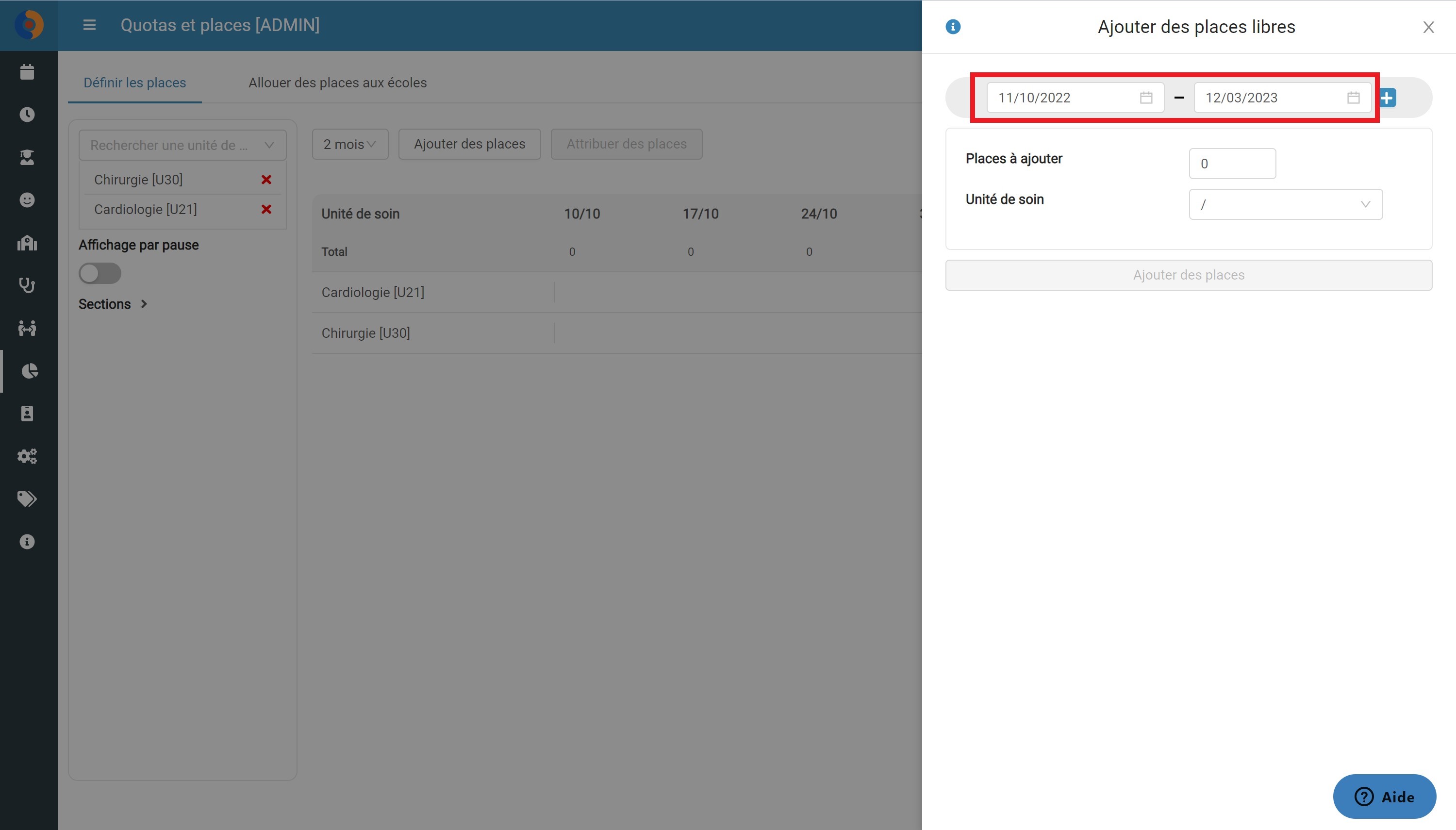 Then select the dates directly in the calendar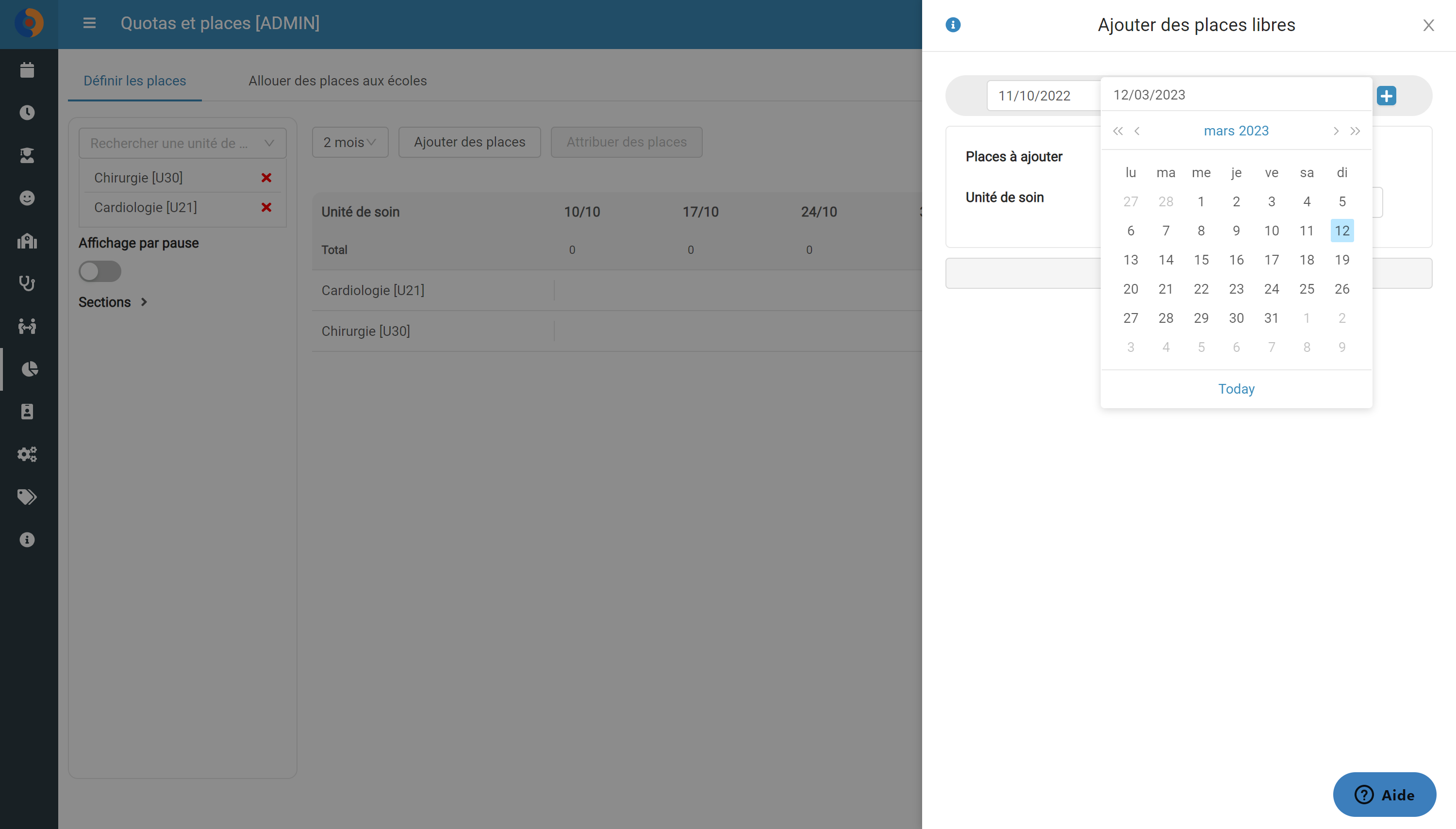 Either click on the button to add an additional week or month to the quota period from today's date in the calendar.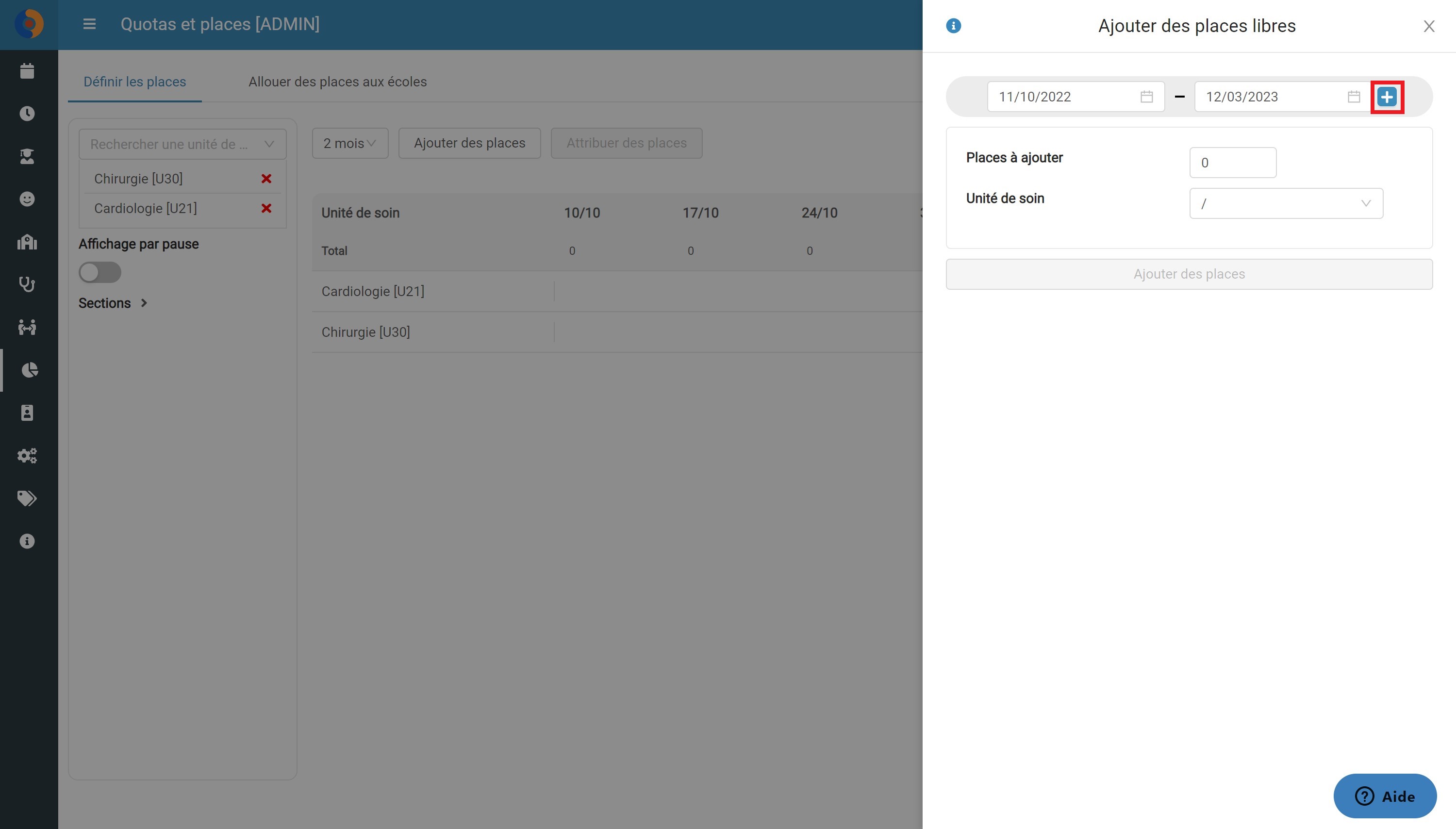 Then click on the buttons

to add an additional week or month.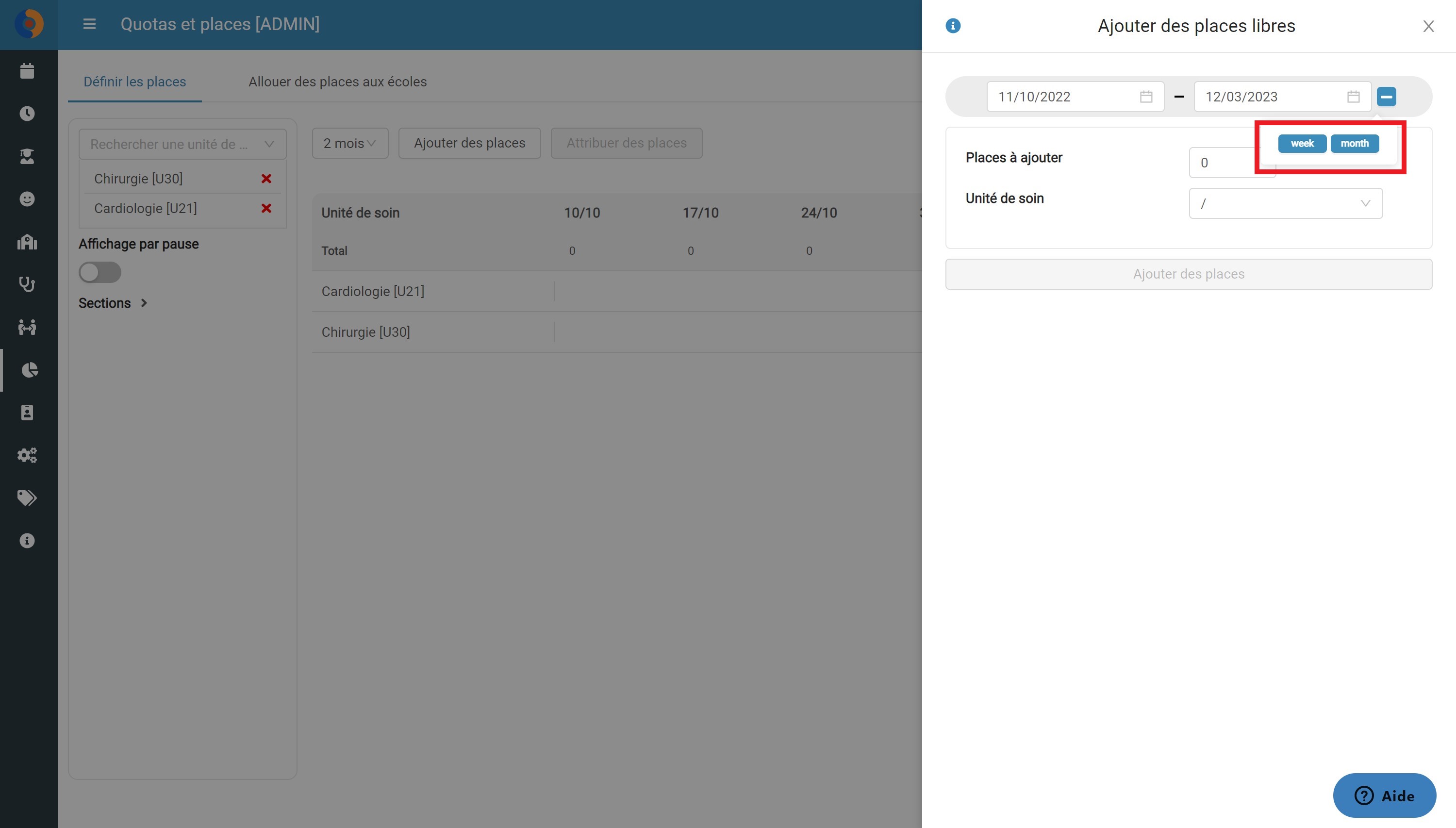 Step 5: Add the available spaces for the period you selected in the previous step.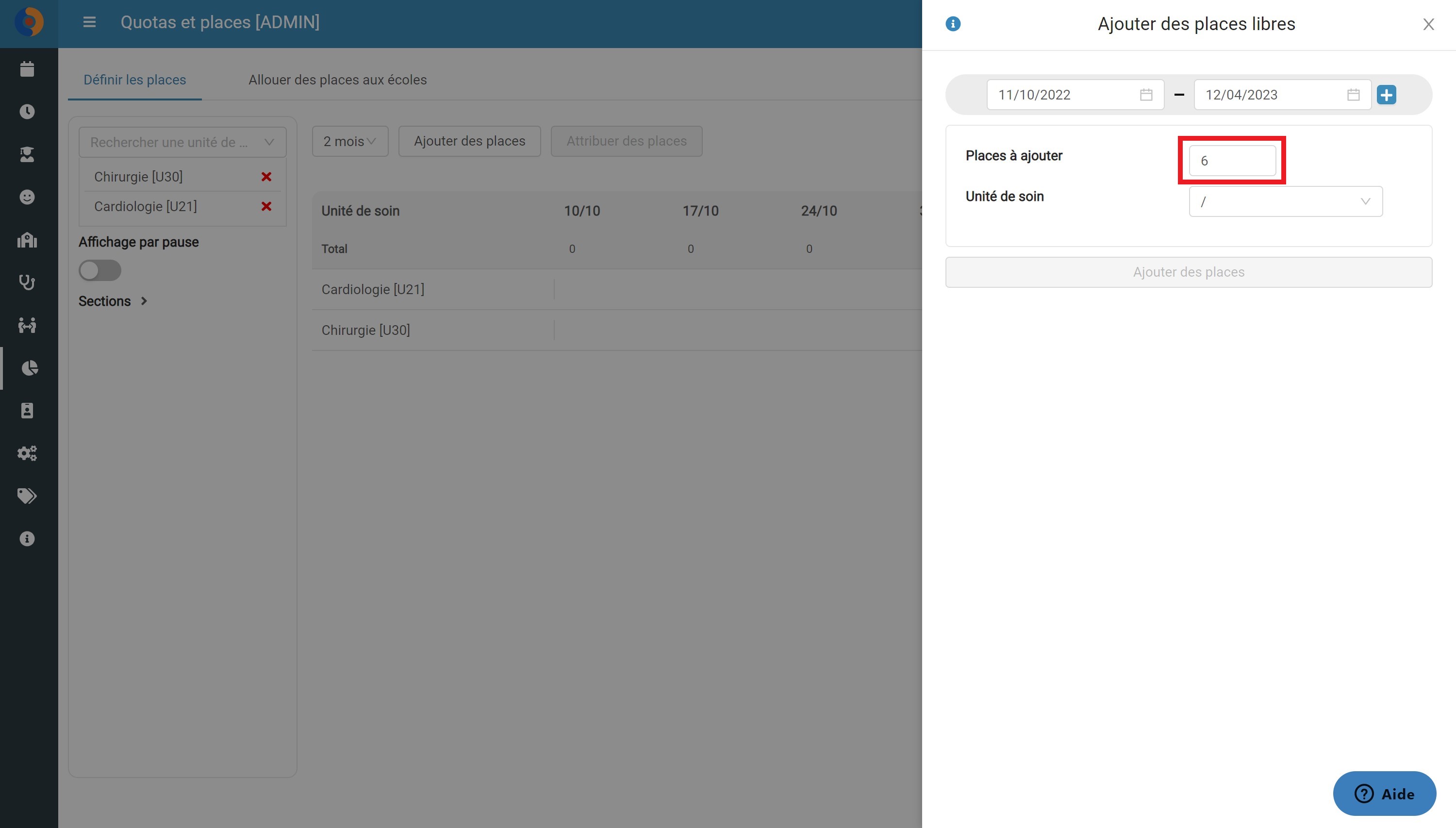 Step 6: Select the care unit for which you want to add quotas.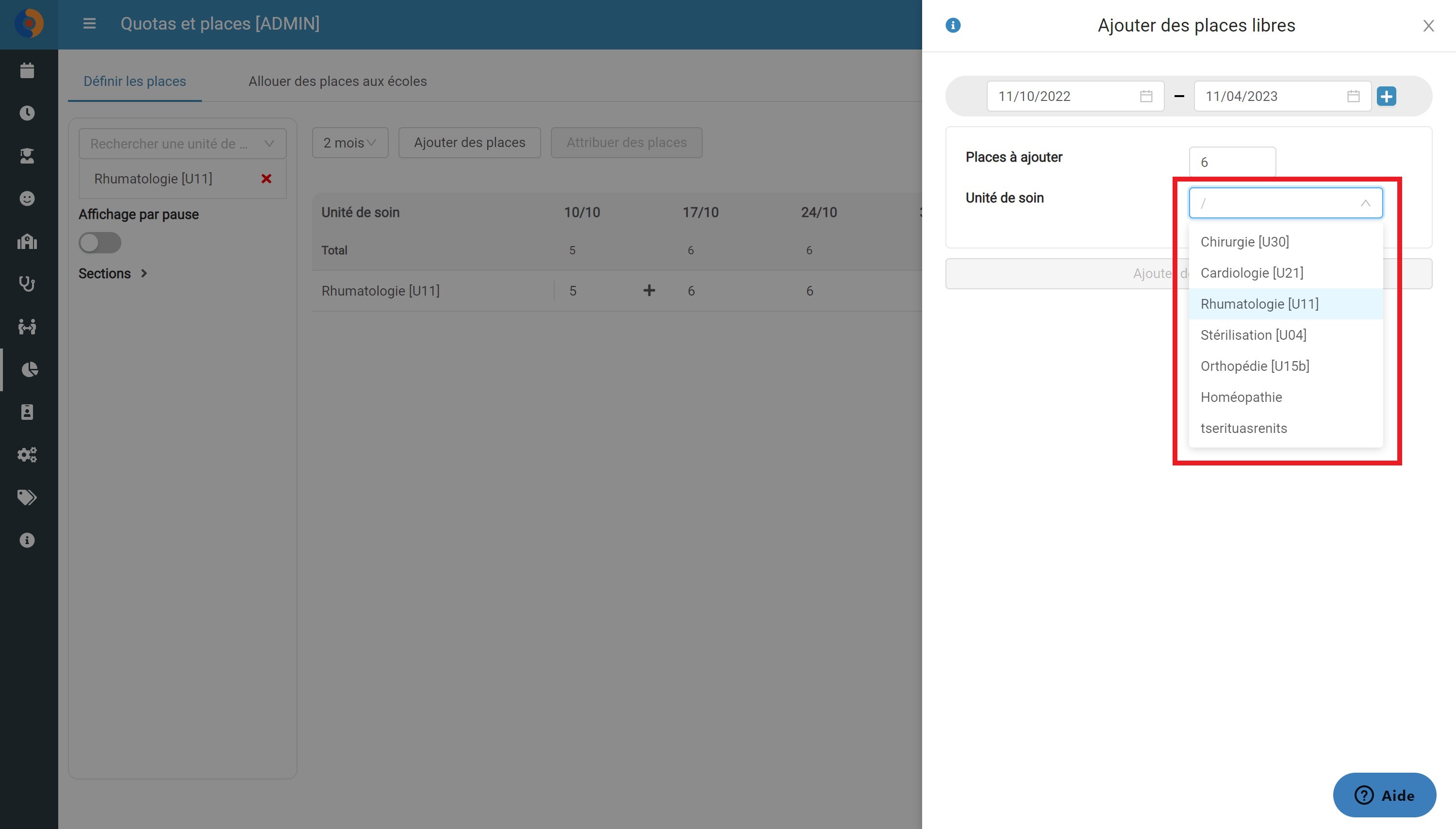 Step 7: Click the "Add Spaces" button.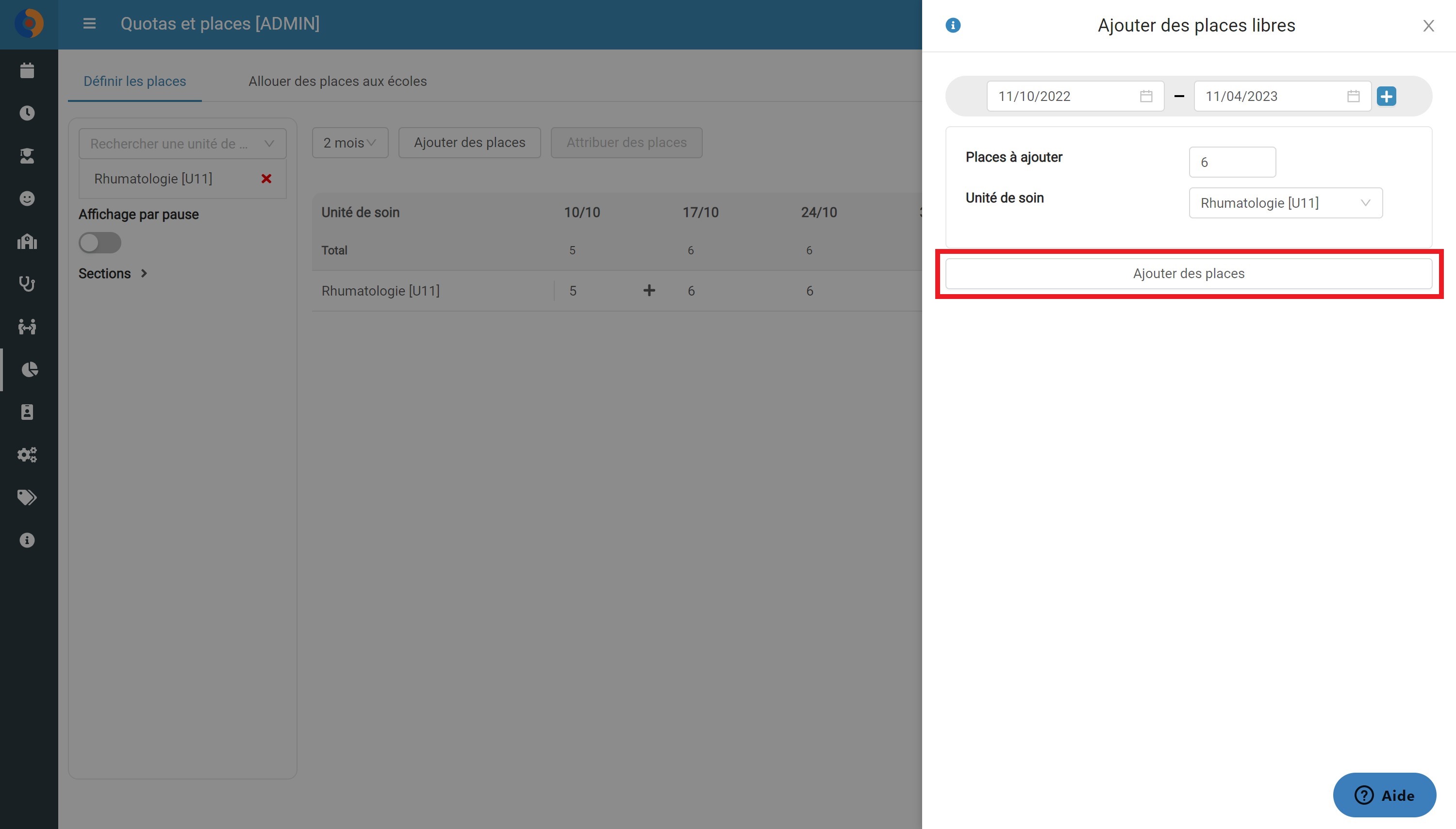 The quota view has been modified, repeat the process for your other units of care.
Note: Units of care for which slots have not yet been allocated will still appear, but the boxes will remain empty.