In Interneo, quotas by breaks allow you to define a different number of places for your trainees in your care units for certain times of the day. For example you can define 3 places in the morning, 4 places in the afternoon and 2 places in the evening.
Currently, you have to ask Opal Solutions to activate the setting of quotas by breaks so that it appears for your institution on: support@opalsolutions.be.
Step 1: Go to the "Care Unit" tab. Go to the line of the care unit for which you want to activate the quotas by breaks and click the button

. The button turns green, which means that the quotas per break are activated.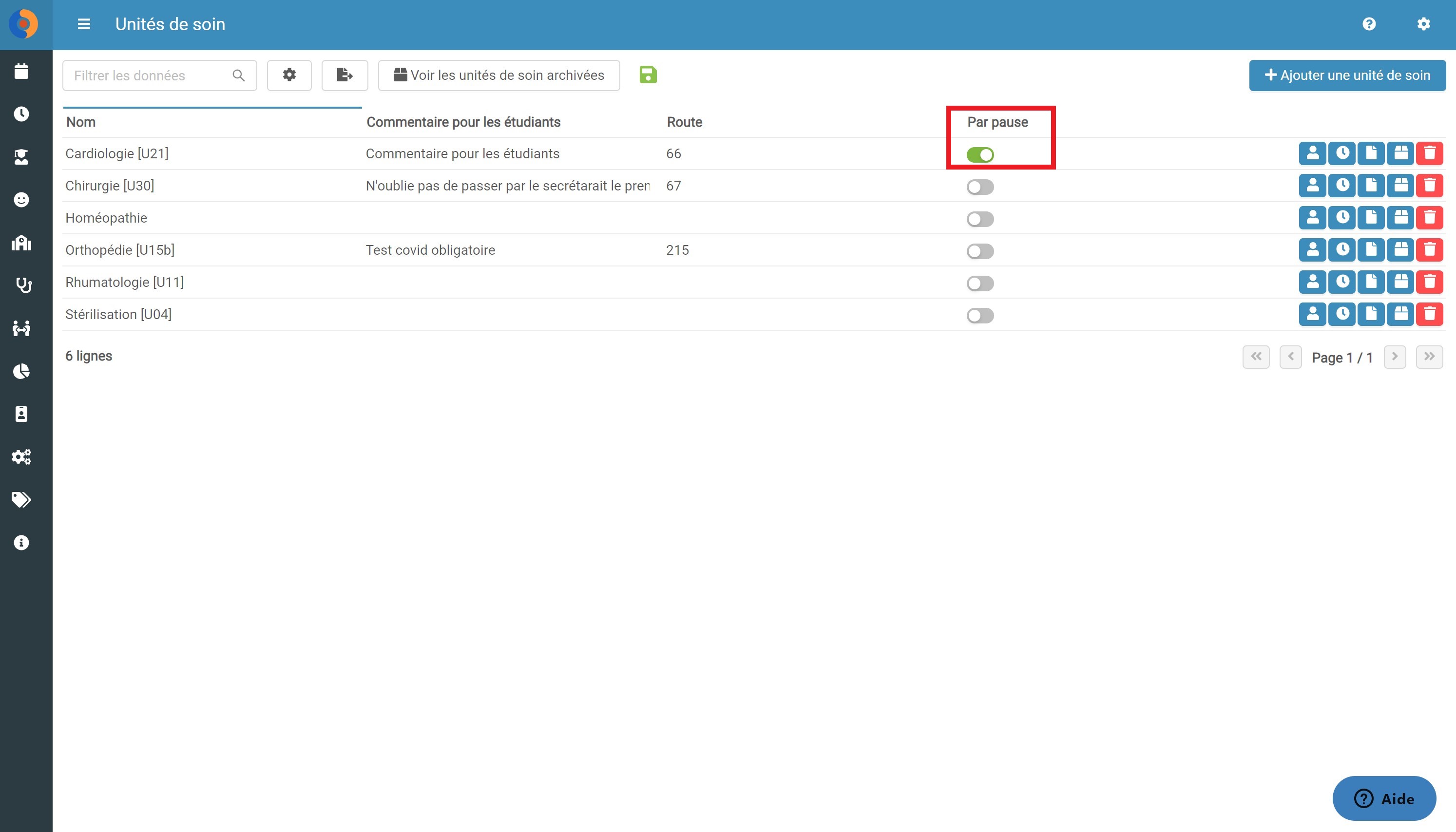 Step 2: Go to the tab "Schedule management" and click on the button "Code management".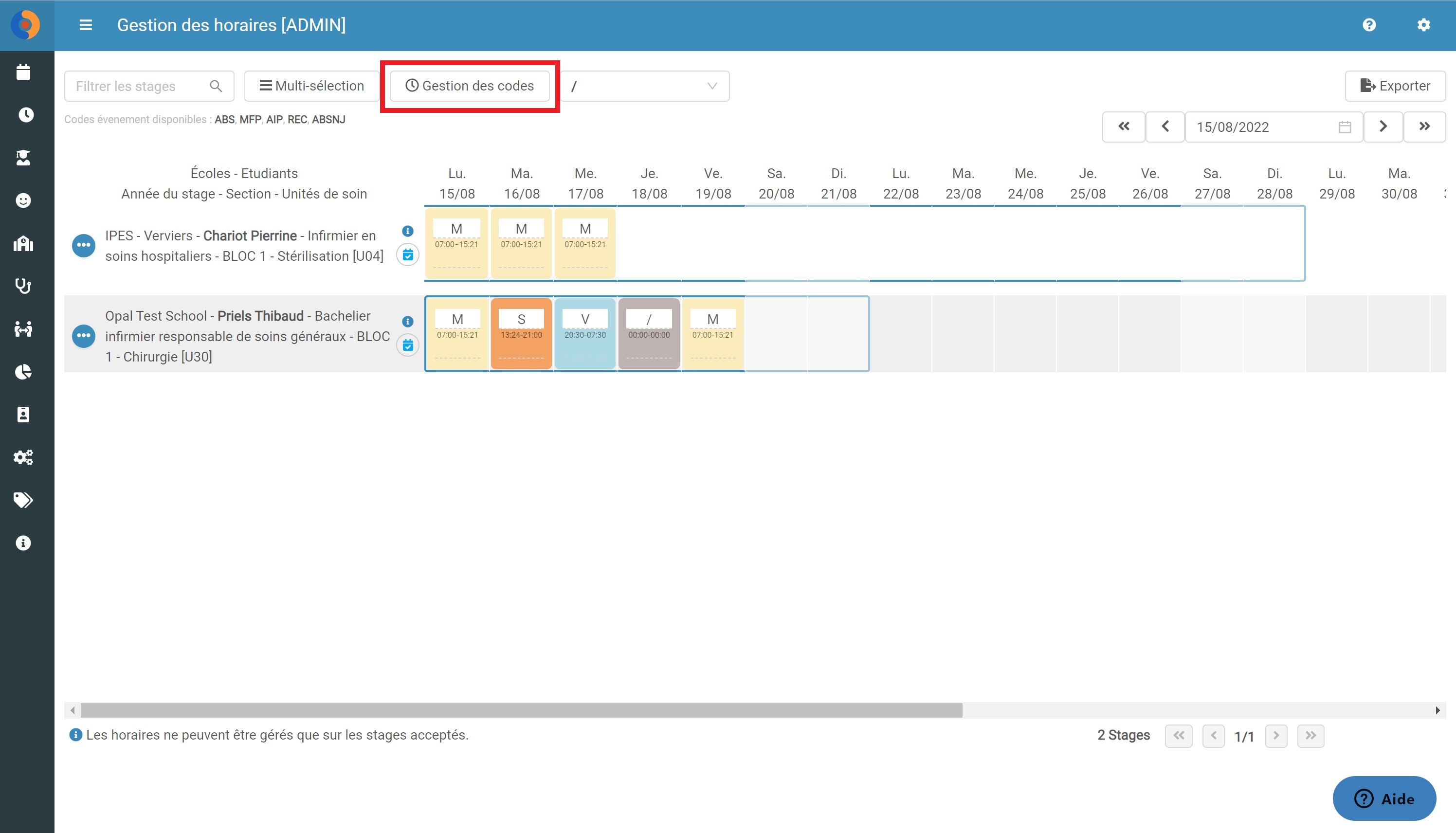 You are redirected to the page that allows you to modify all the time codes of your care units. You now see a new box next to your time codes.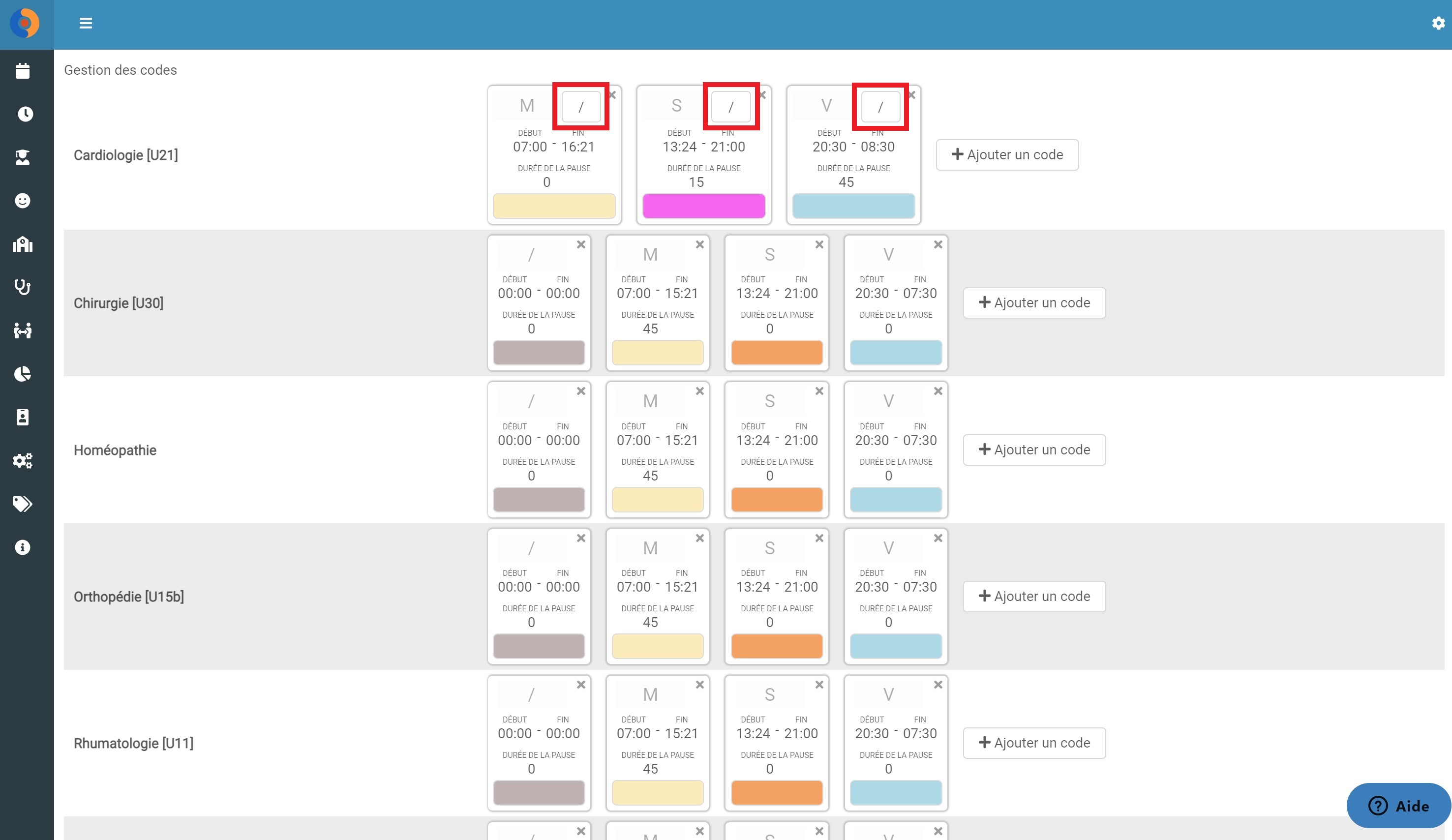 Step 3: Indicate your breaks according to the following icons:
: For the morning break
: For the evening break
: For the night break
Step 4: Go to the tab "Quotas and places" and select the care unit for which you want to add quotas per break.
Please note that you must have defined quotas for your care unit beforehand. Click here to find out how to do this.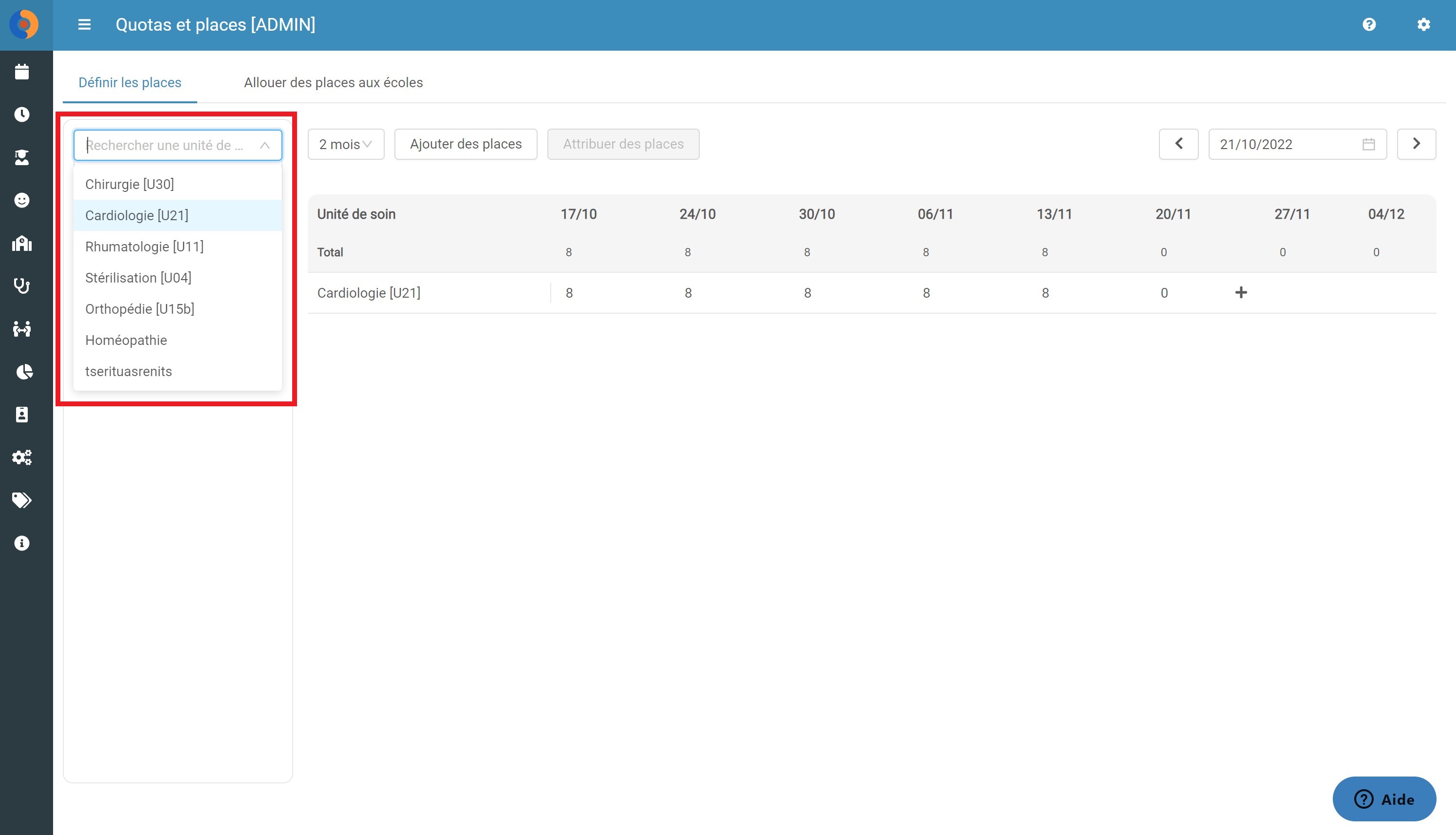 Step 5: Activate the view by break by clicking on the button

. It turns green, this means that the view of quotas per break is activated.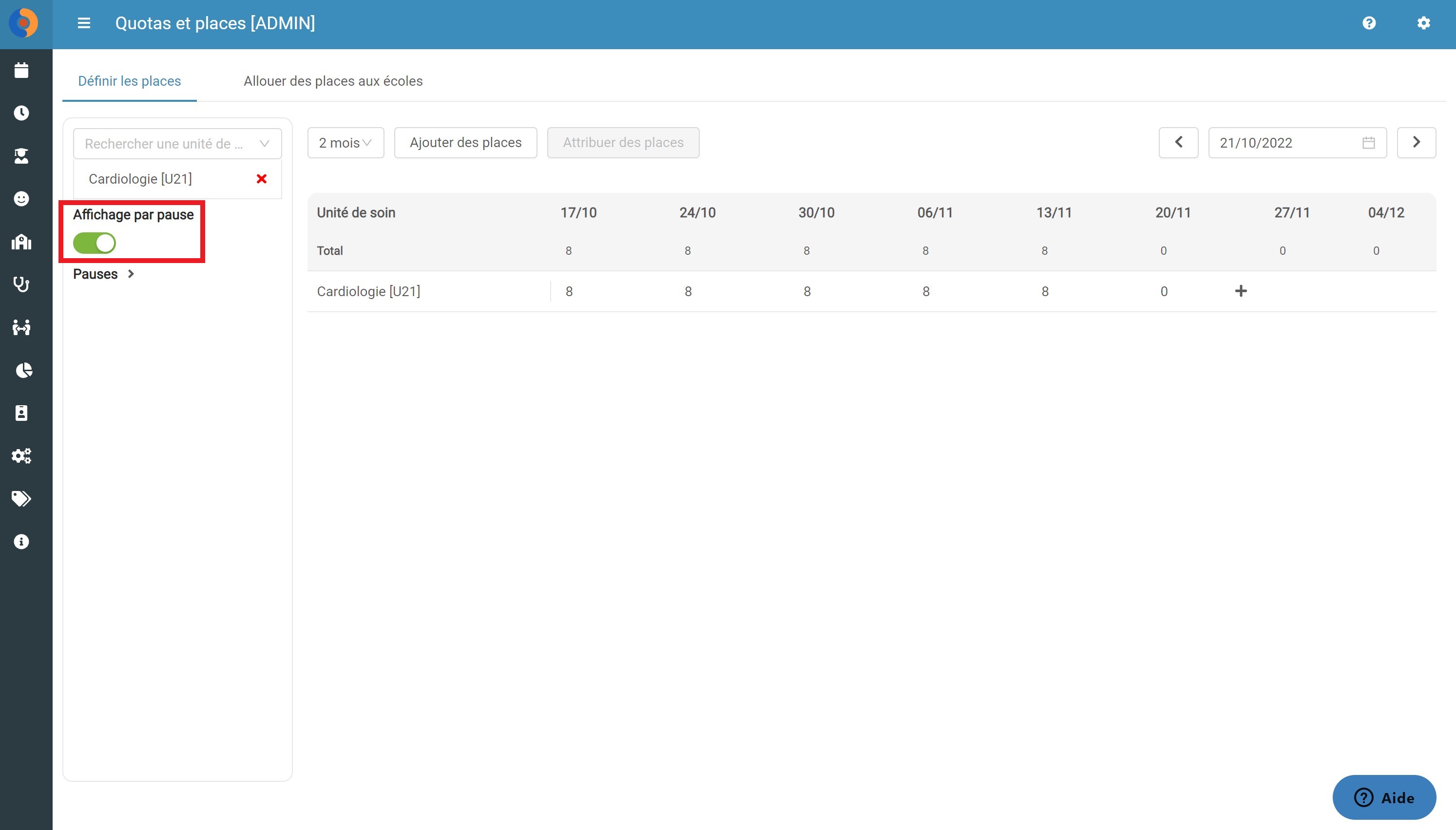 Step 6: Select the breaks you want to view by clicking on the chevron next to breaks.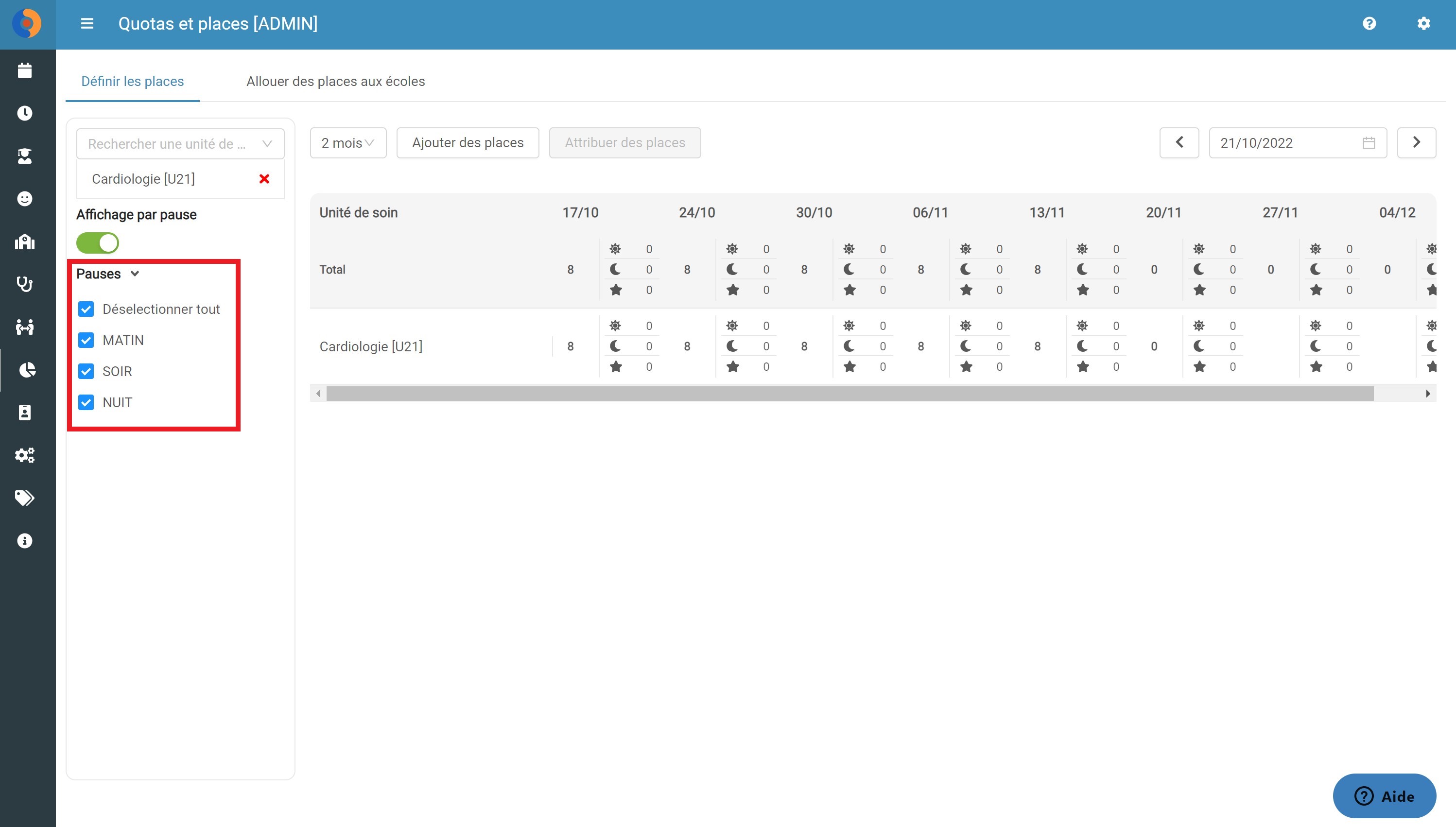 Step 7: Select one of the quota calendar boxes and click the "Assign Spaces" button.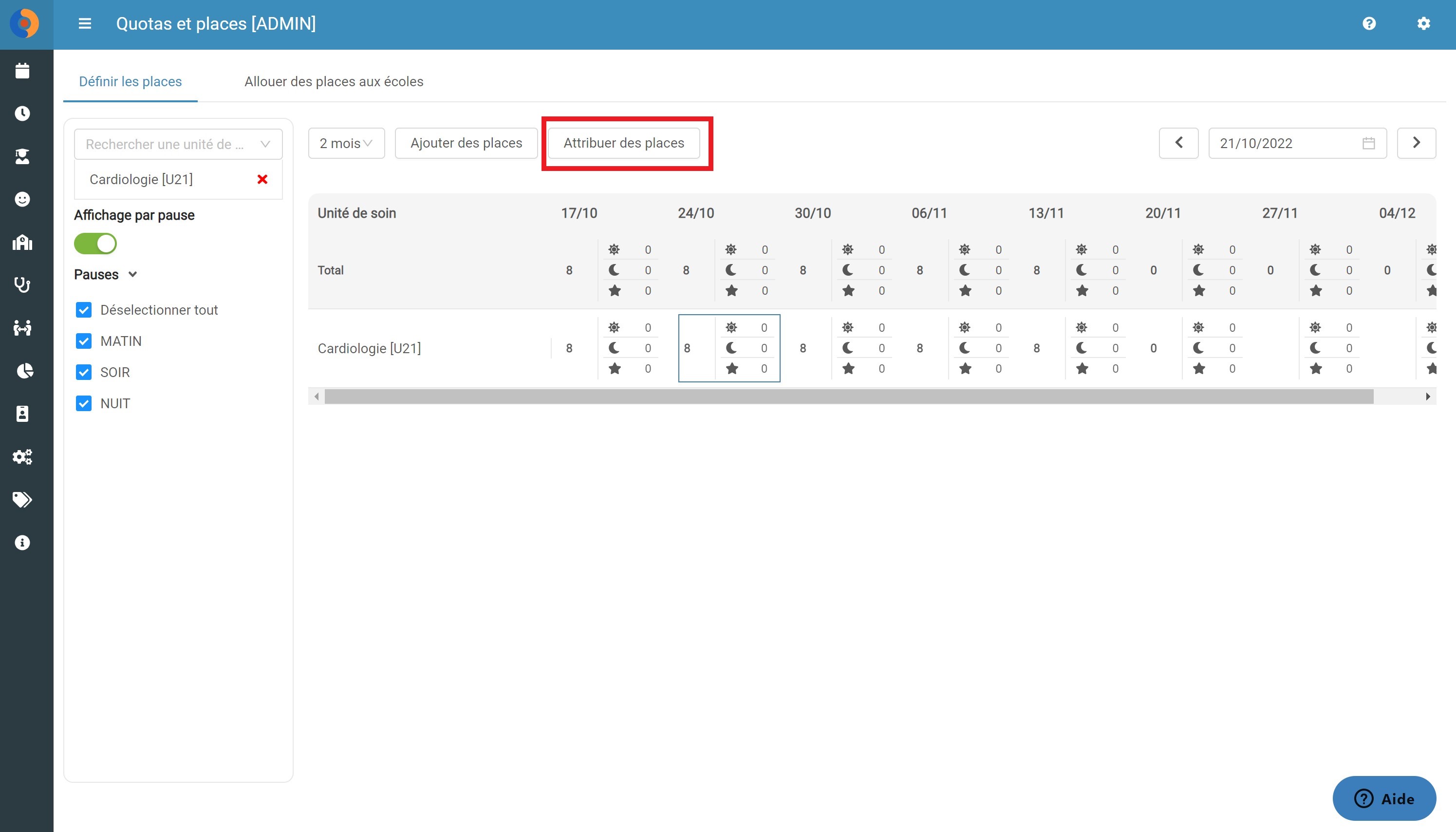 Step 8: A pane will open, click on the button

to allocate spots by breaks.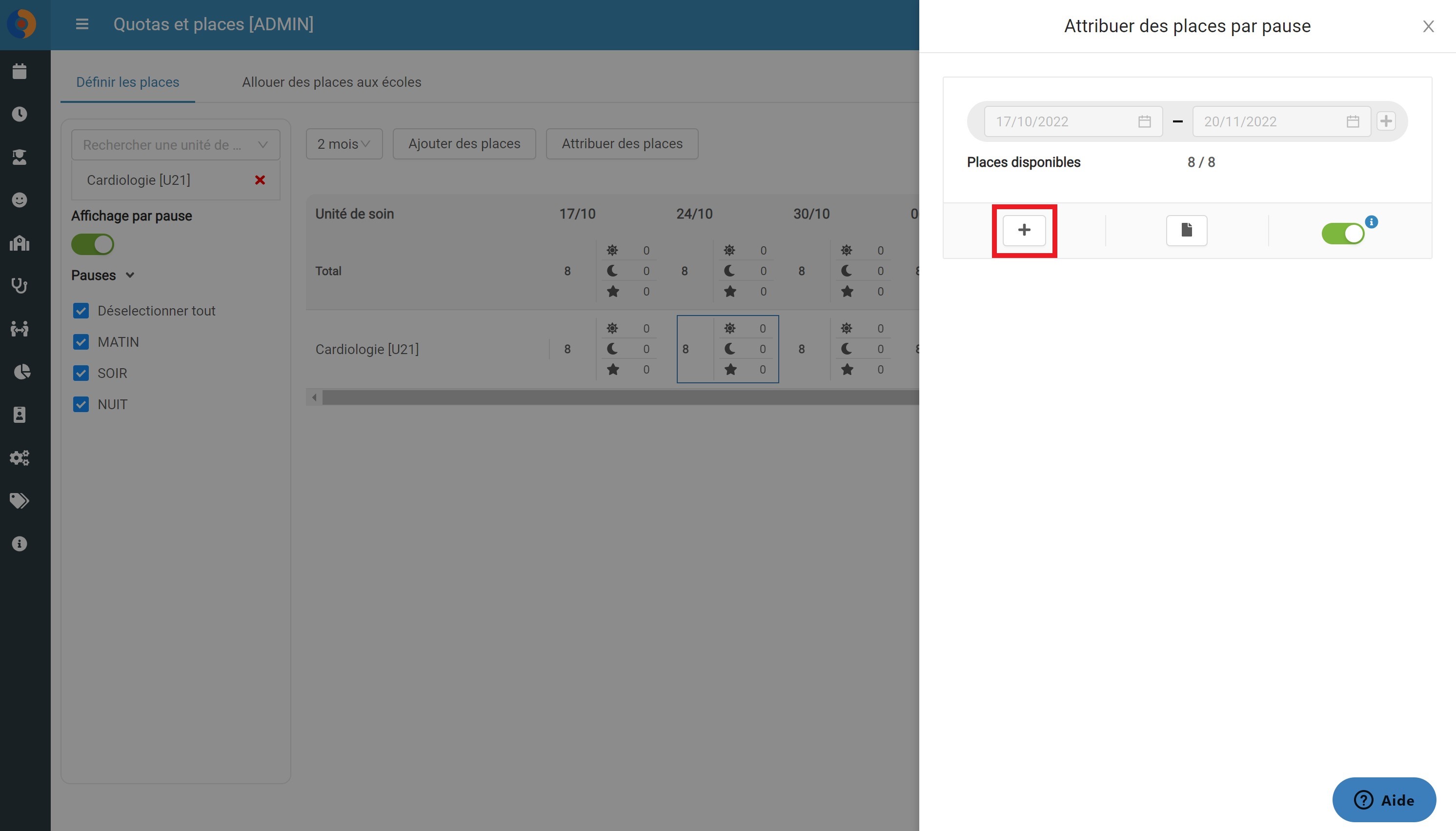 Step 9: Click on the button

to set or change your break slots.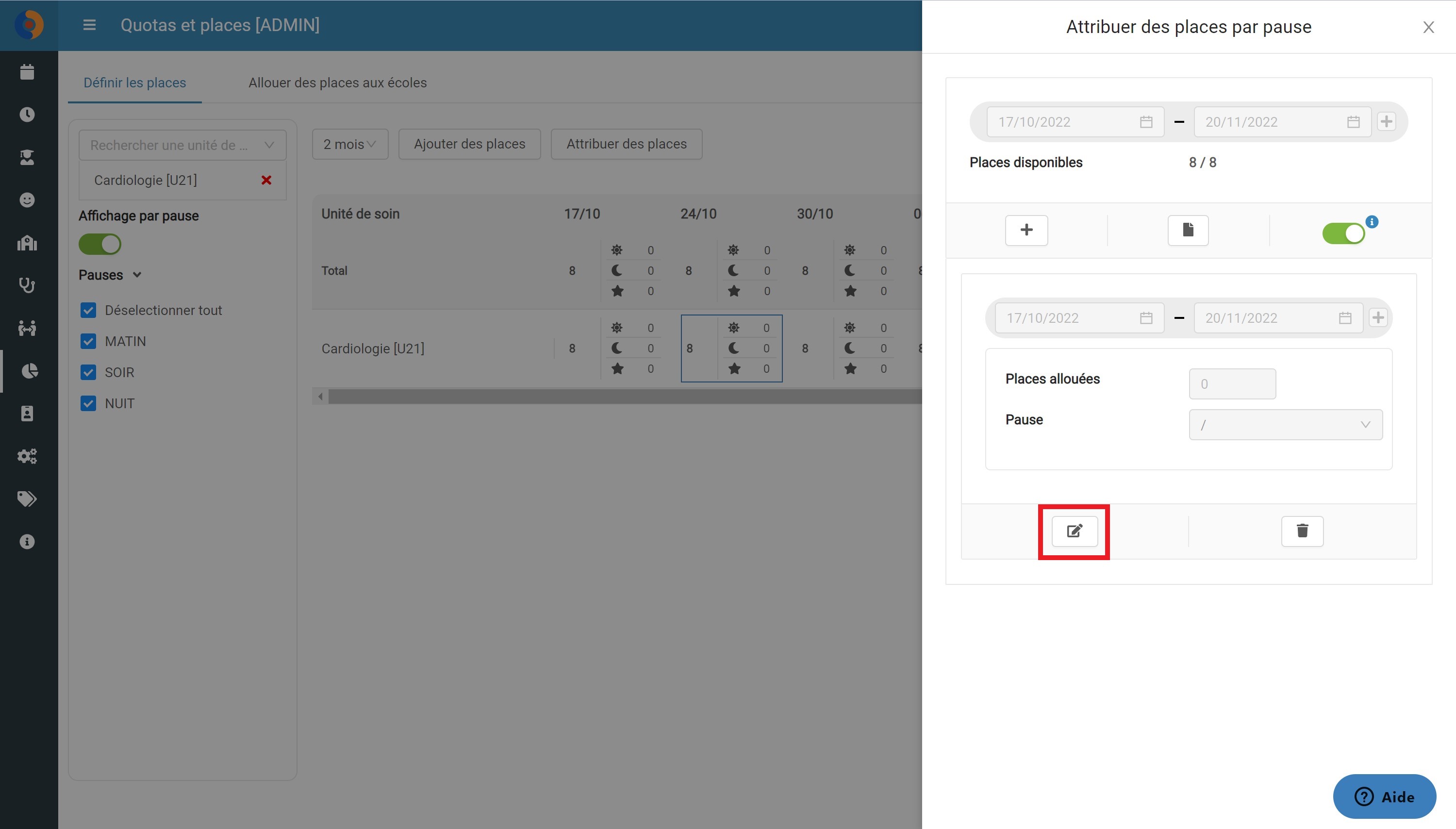 Step 10: Select the period in the calendar for which you want to define the breaks.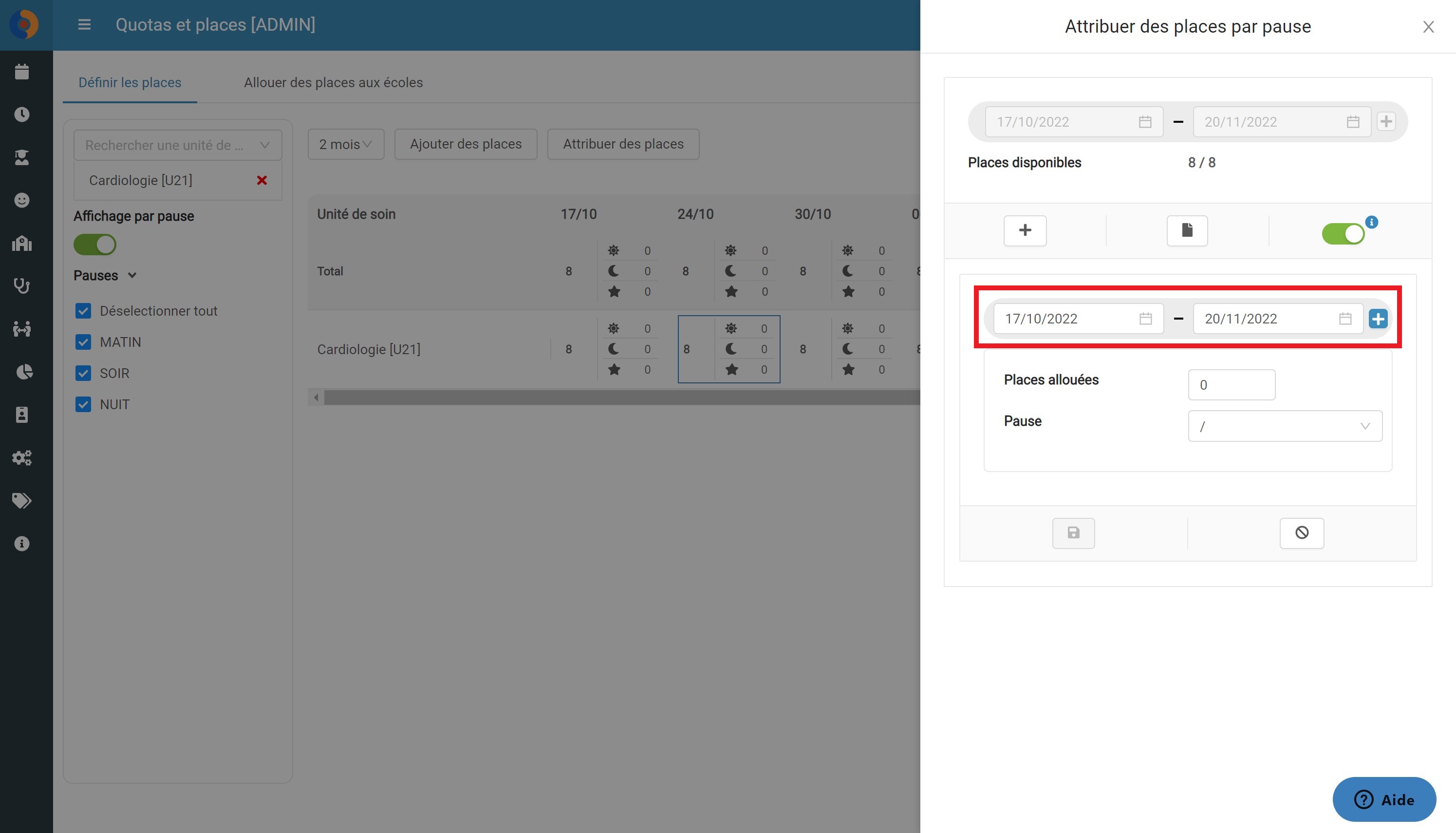 Step 11: Indicate the number of seats you want to allocate.
Step 12: Select the break to which the number of seats should correspond.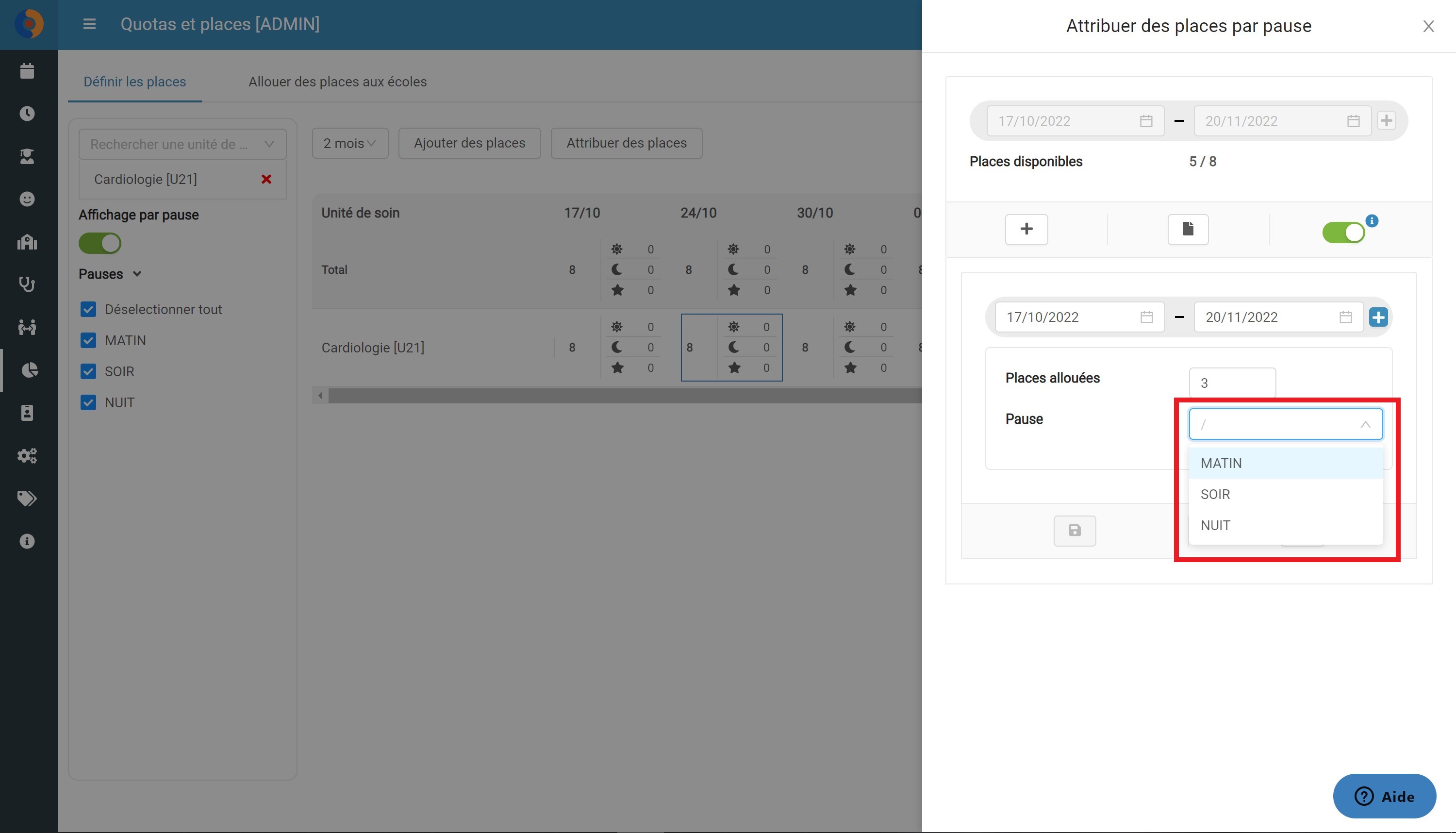 Step 13: Click on the button

to save.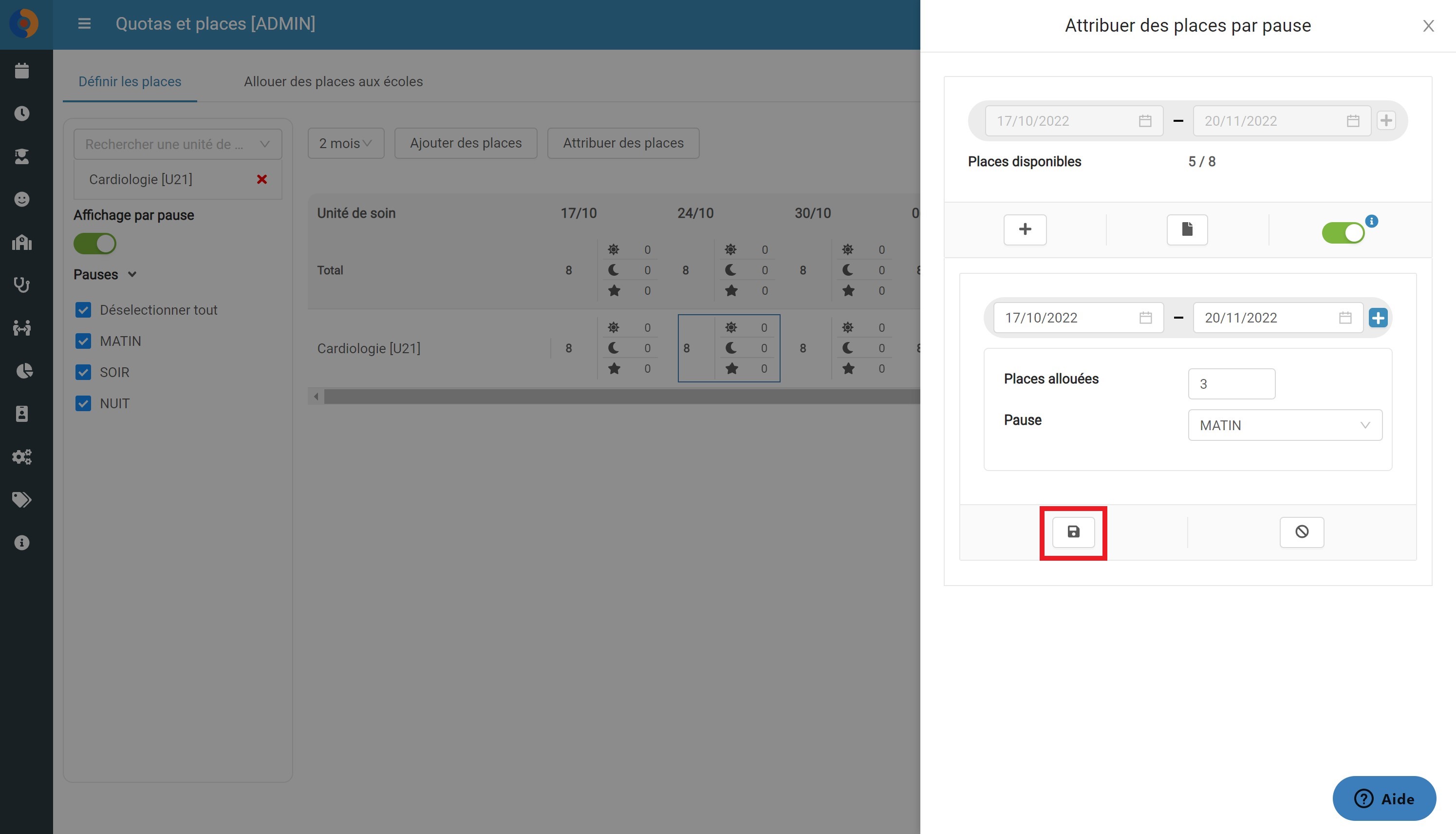 To add more quotas per break, repeat the process from Step 7. At any time, you can allocate more spaces per break than are available for your care units.
Step 14: To remove a quota per break, click on the button

.