The Feedback page in Interneo's Attractiveness module brings together all the evaluations of students who have already had an internship validated and evaluated at your institution. In addition to having a view of the evaluations, you can export them to share with your human resources department to make recruitment proposals to your trainees.
Export all student evaluations
Click on the button

at the top left of your screen. You can choose to download an .xlsx or .csv file to share with your school's human resources.

Export evaluations in a personalized way
Step 1: When you hover over the "Export evaluations" button, a list of options appears.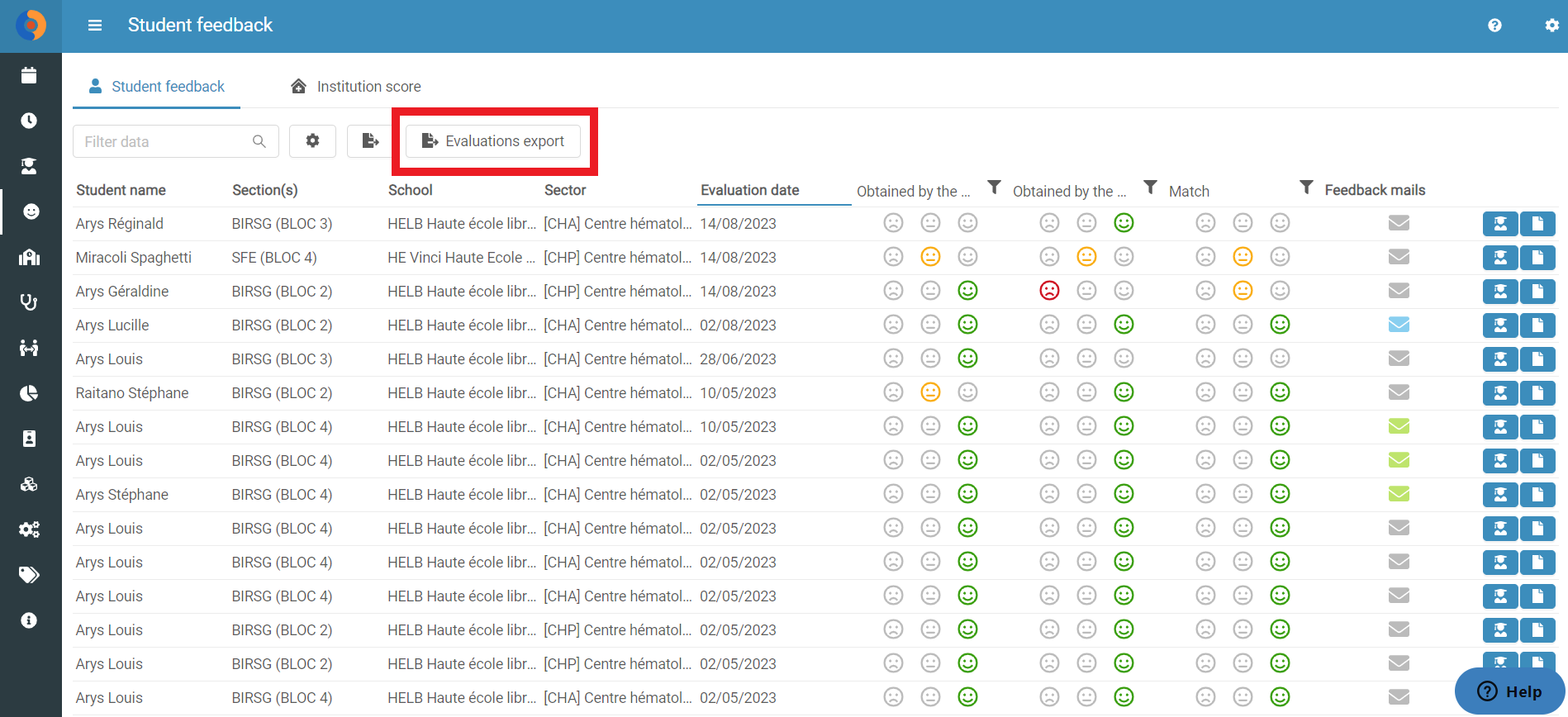 Step 2: Select the start and end dates on which you wish to download the list of students. Click on the smileys to define which evaluation satisfaction you wish to export. Next, select the year of your internship. And finally, decide whether you want to export the list of all students or just the list of students who have given their permission for recruitment communications.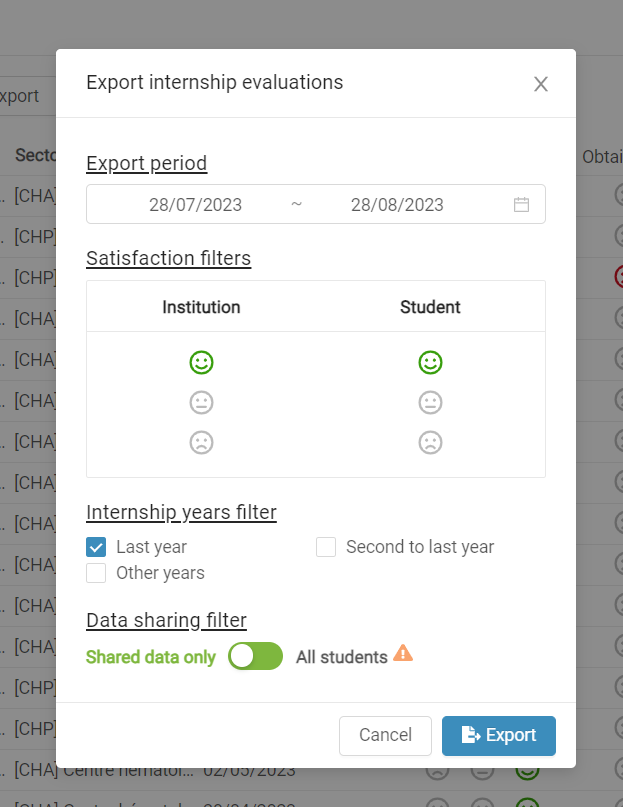 Once you've selected your filters, click on the "Export" button.