If you have care units that are no longer of any use to you or that no longer exist. You can archive them so that they no longer appear in the "Care Unit" page but are still available in Interneo.
Step 1 : Go to the "Care Unit" tab.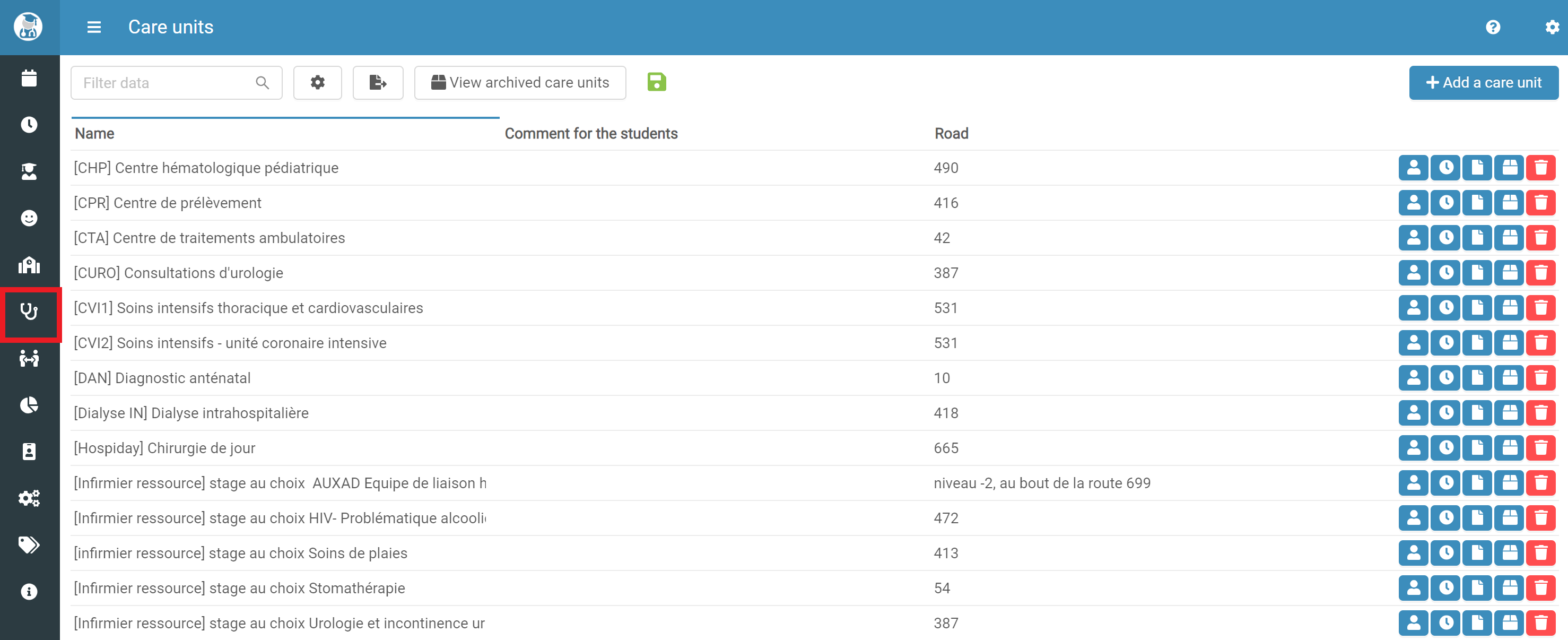 Step 2 : Click on the button at the end of the line of the care unit you wish to archive.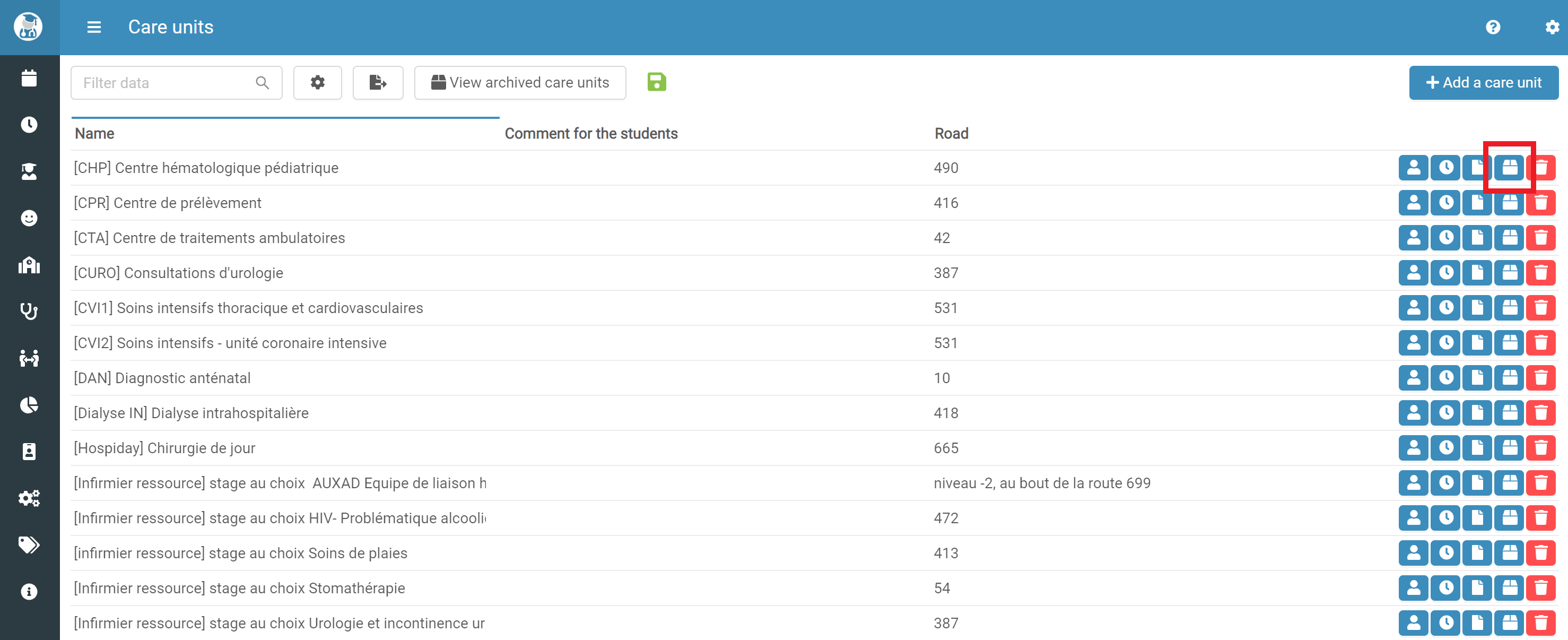 Step 3 : A confirmation window will open, click on "Yes" if you want to archive the care unit. It will disappear from the unit of care page but can still be unarchived.