Adding free fields for students is very useful to store information specific to each student such as for example: their DPI login, the size of their blouse, etc.
If you don't have any free fields yet, click here to find out how to create them.
Step 1 : Go to the "Student" tab. Click on the icon

at the end of the student's row for which you want to add a free field.

Step 2 : A pane opens, click on the button

in the student record.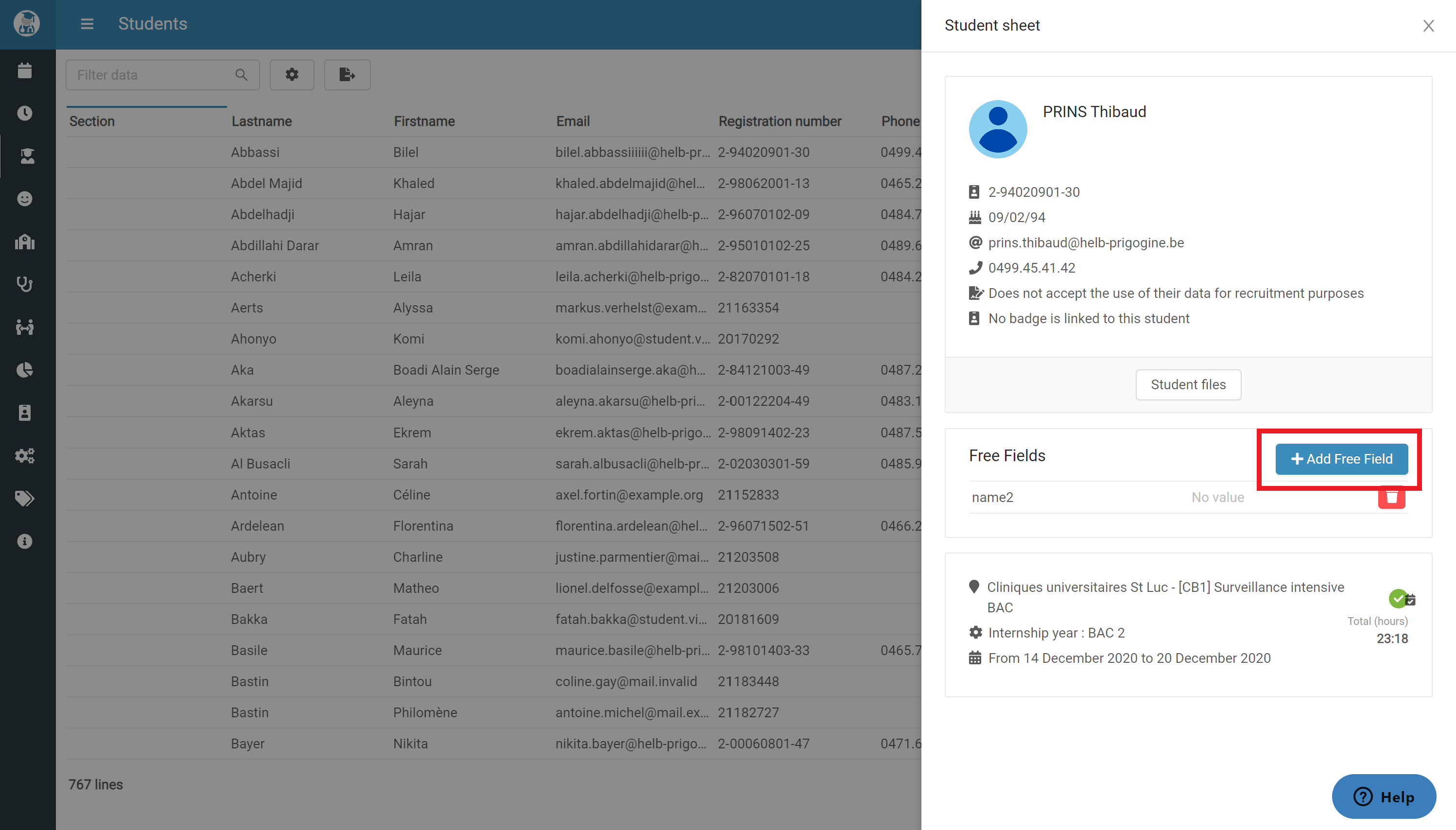 Step 3 : A free field is automatically added. You can add more than one if necessary. If you click on the line of the free field, you can modify it using a drop-down list.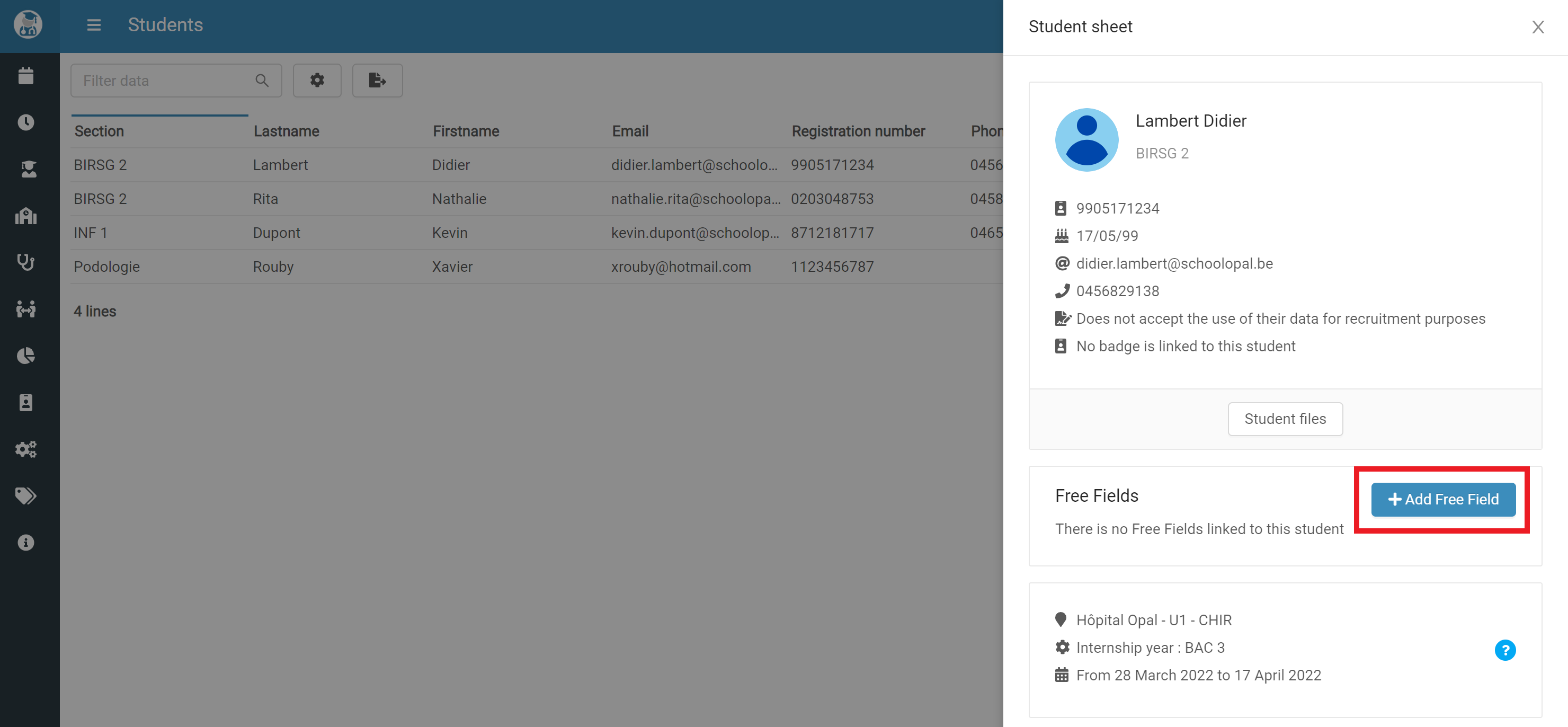 Step 4 : Fill in the value of the free field.