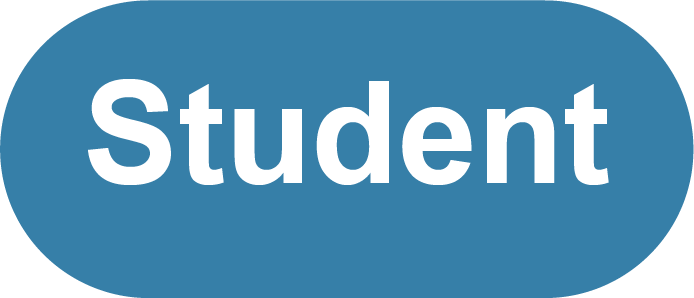 In Interneo, you can register your acts for each of your internships. As a student, during your studies. You are required to perform at least a series of procedures (blood tests, on-call hours, etc.) in order to complete your degree.
Please note: You can enter procedures for your internships as long as they have not been validated by the internship institution.
Step 1: In the "My internships" tab, select the internship for which you wish to make a schedule proposal.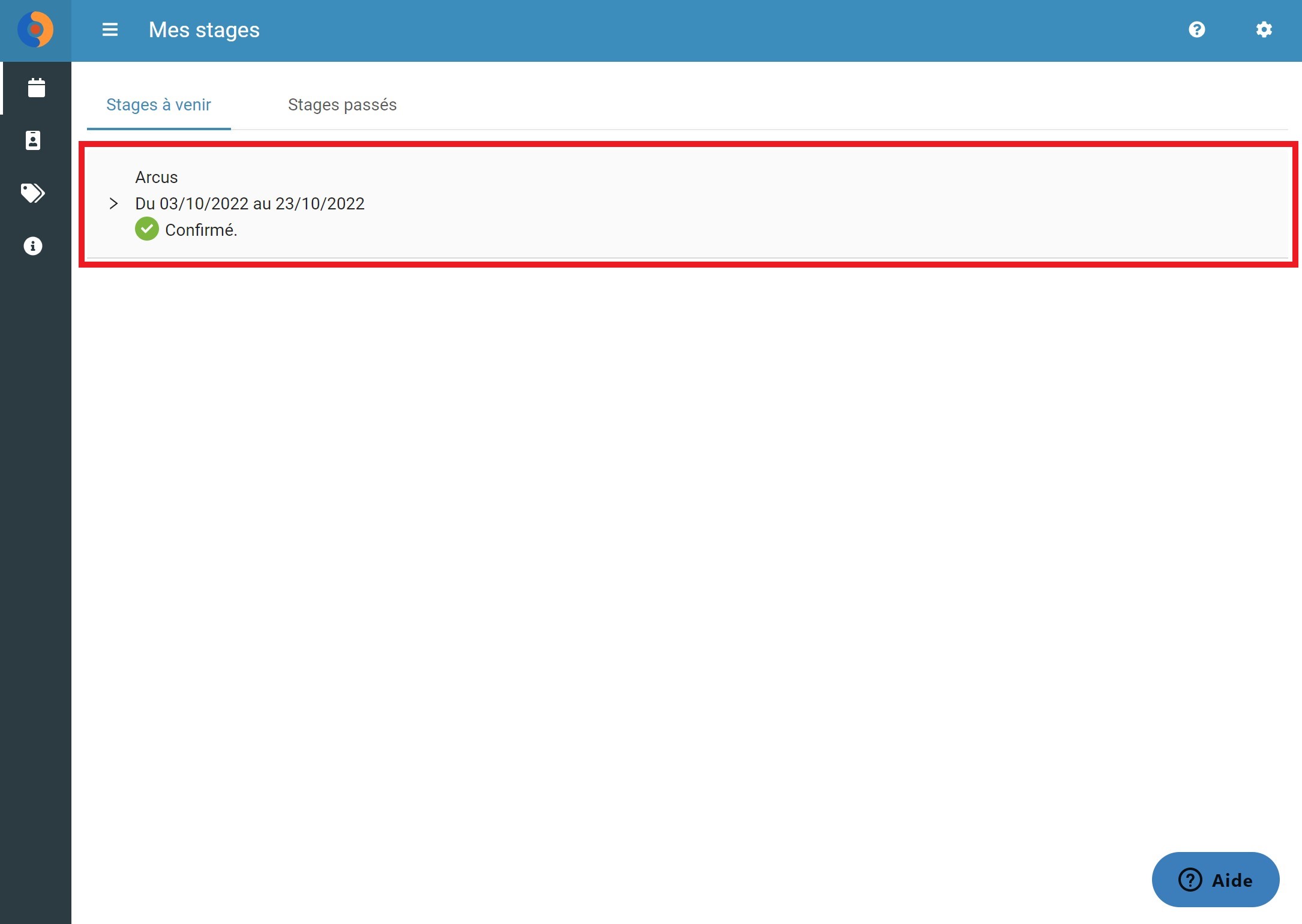 Step 2: Go to "Schedules and procedures" and click on the button

.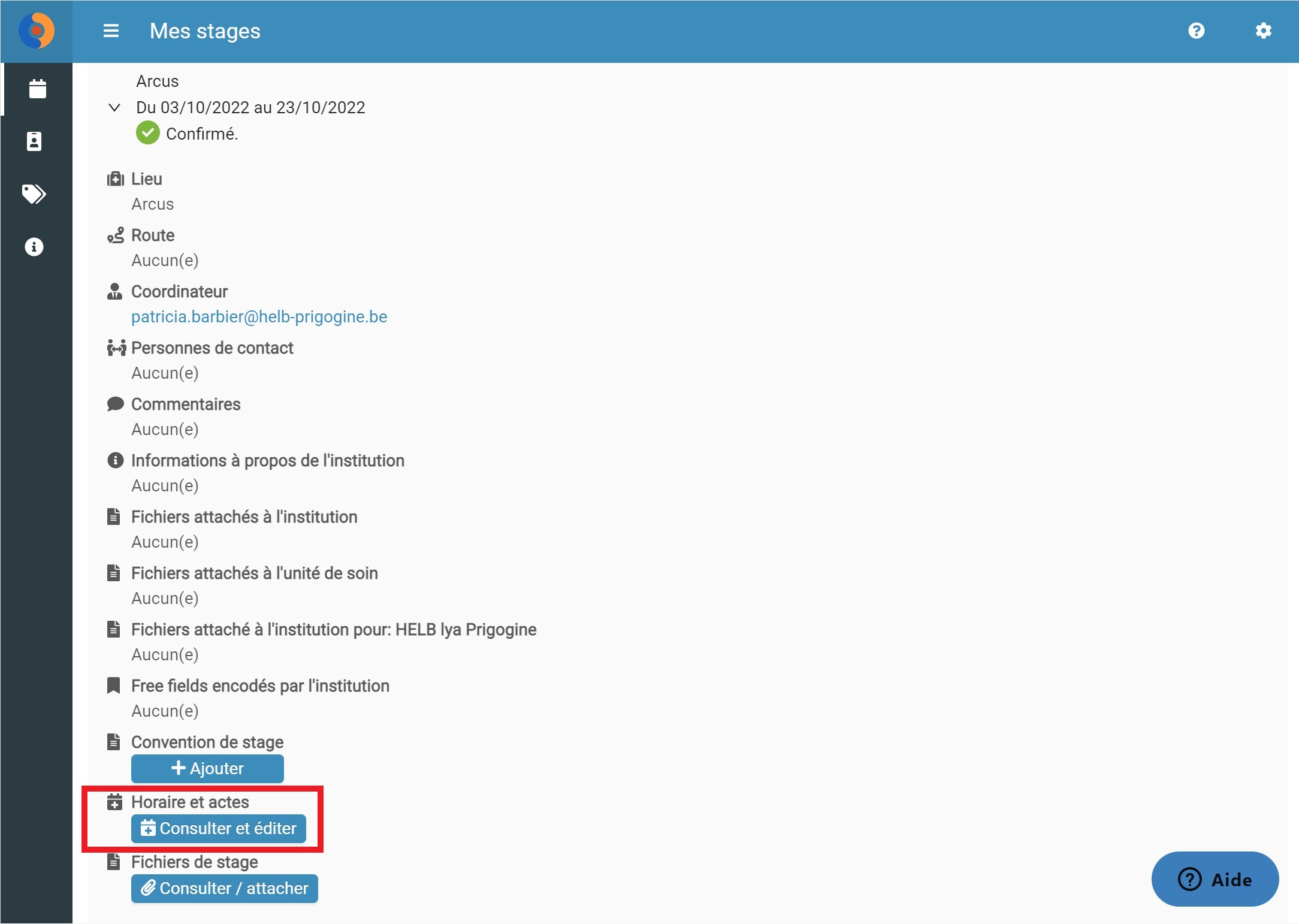 Step 3: In the calendar, select the day for which you want to encode the acts.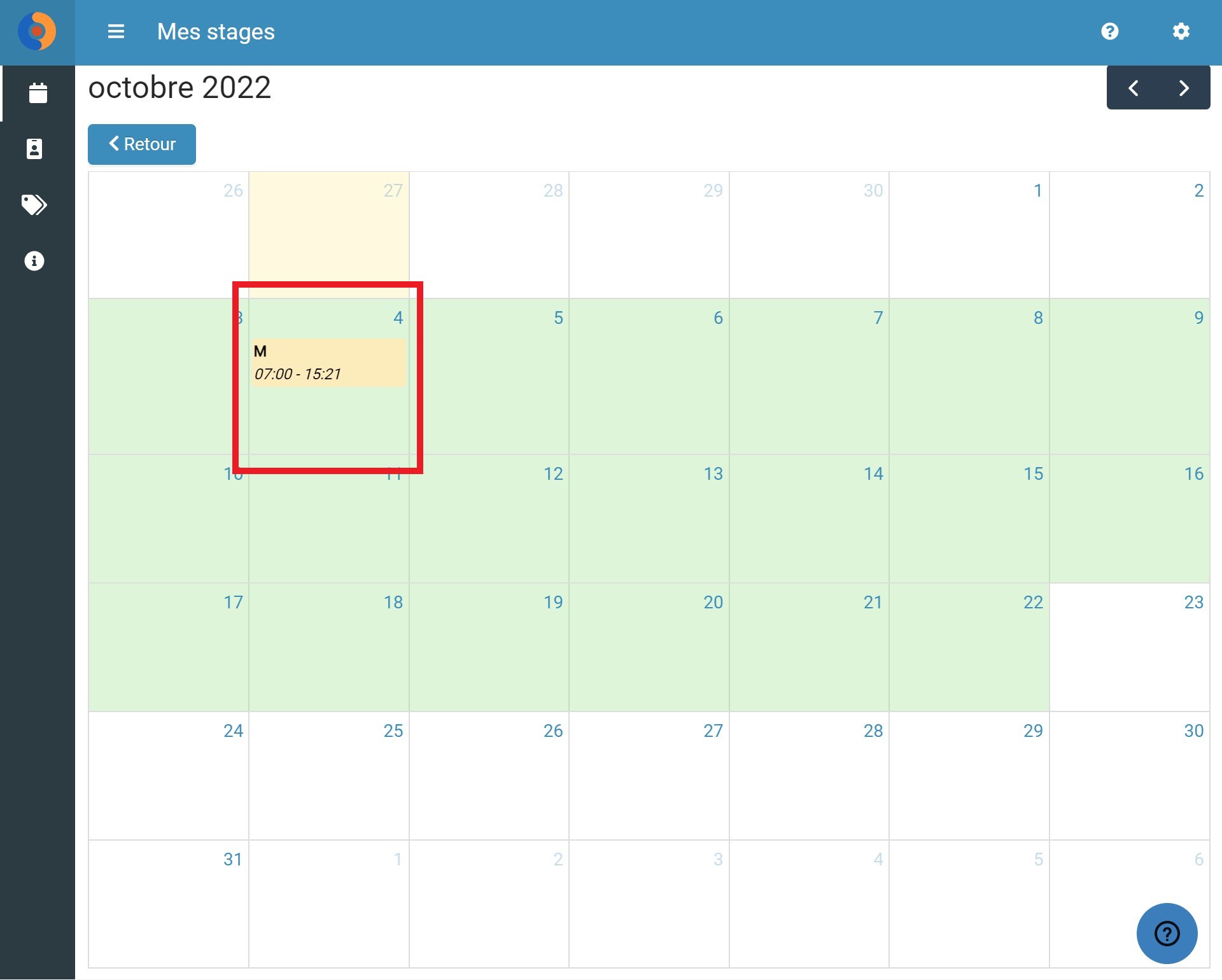 Step 4: A window will open, click on the button "Encode an act".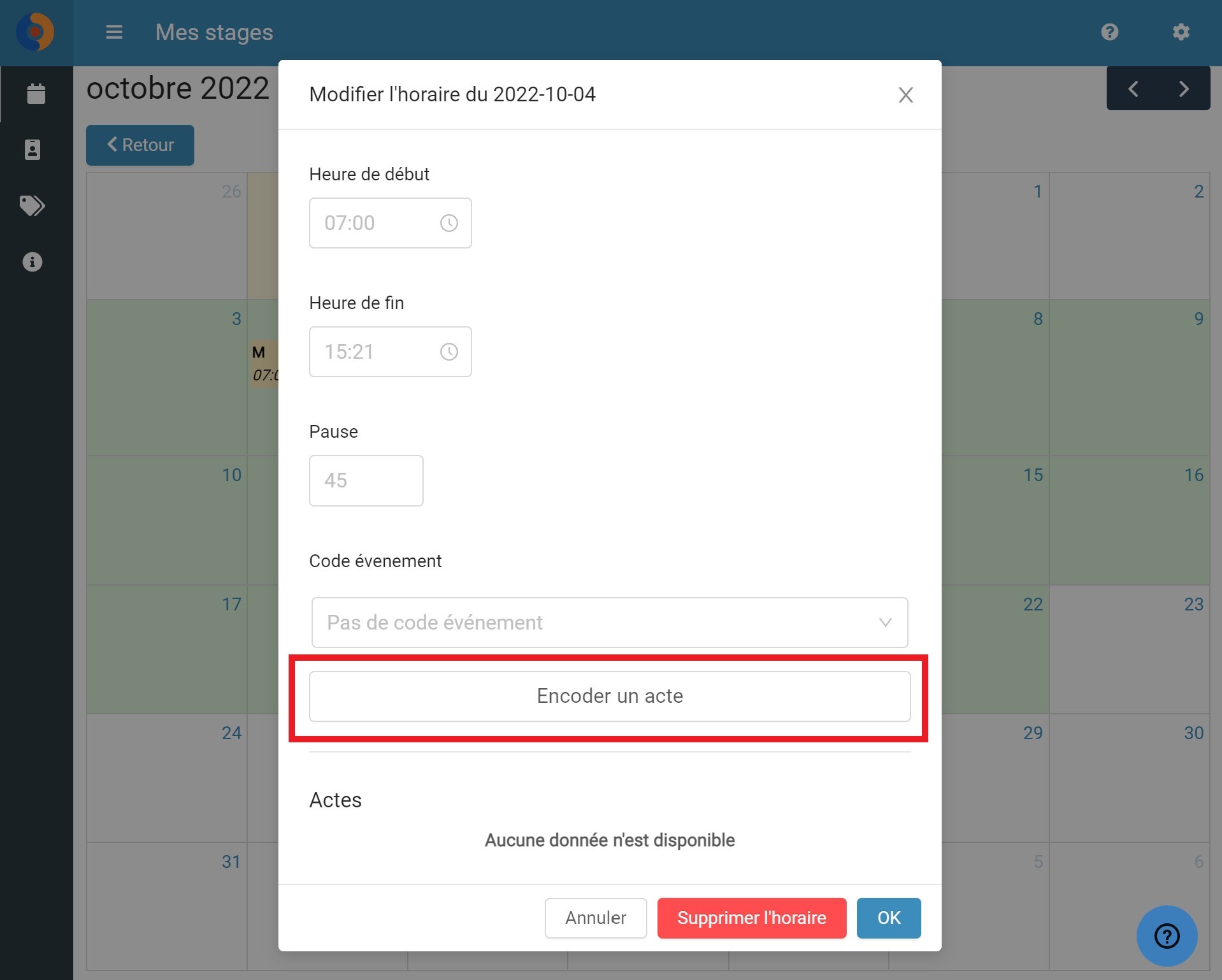 Step 5: A new window opens with all your available acts. Select the one you want to encode.
Example 1: Number of hours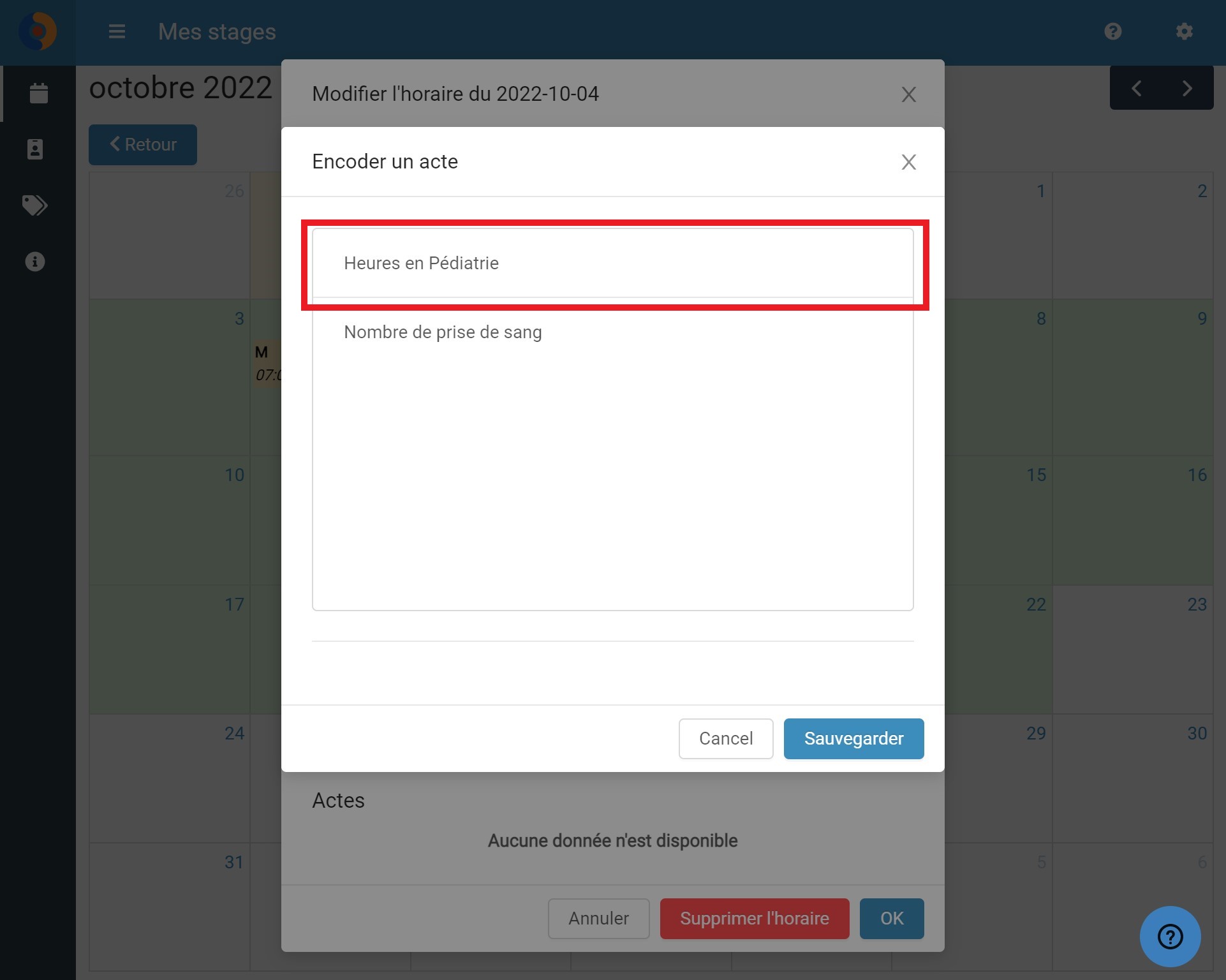 Step 6: Indicate the number of hours you have worked and click on "OK".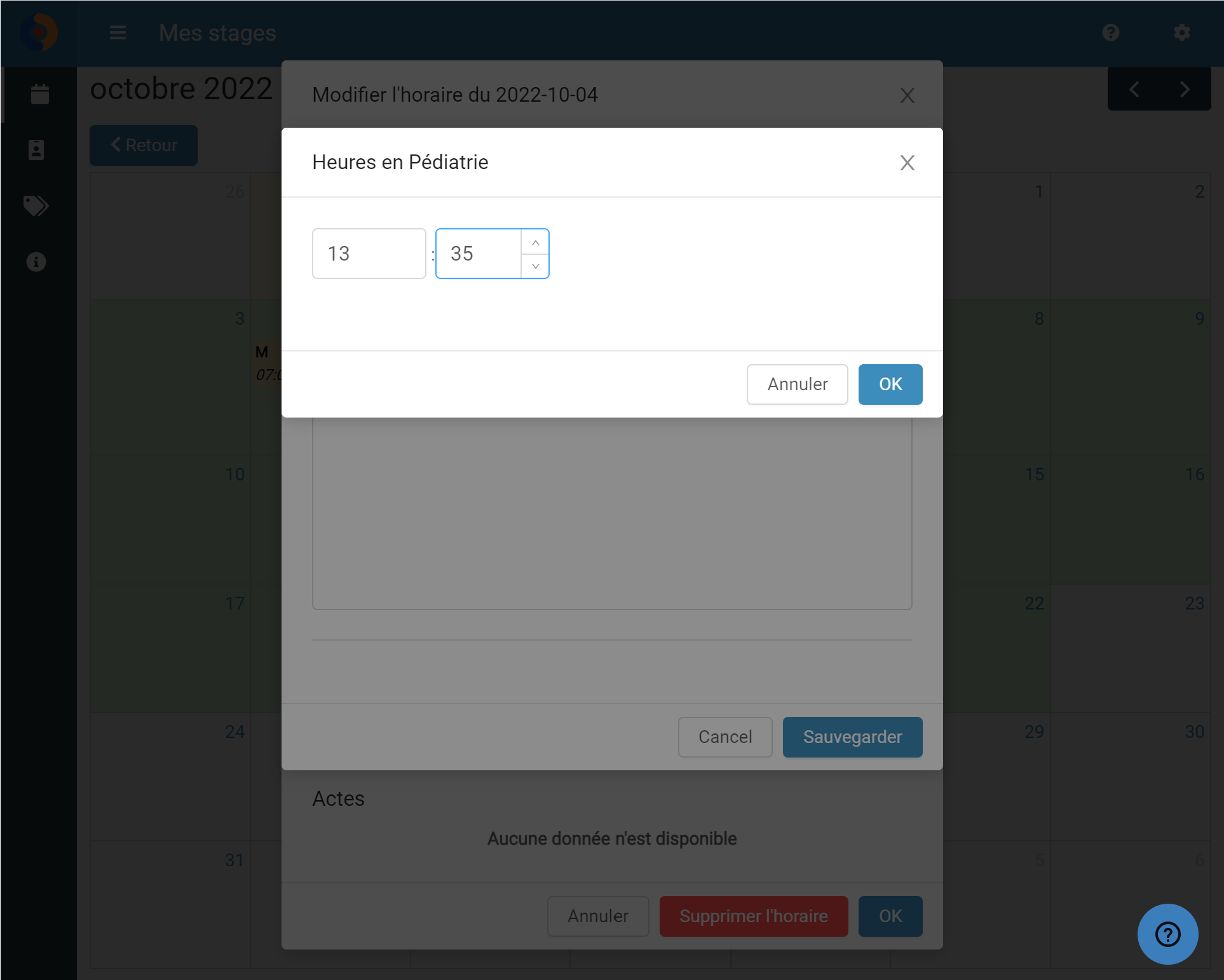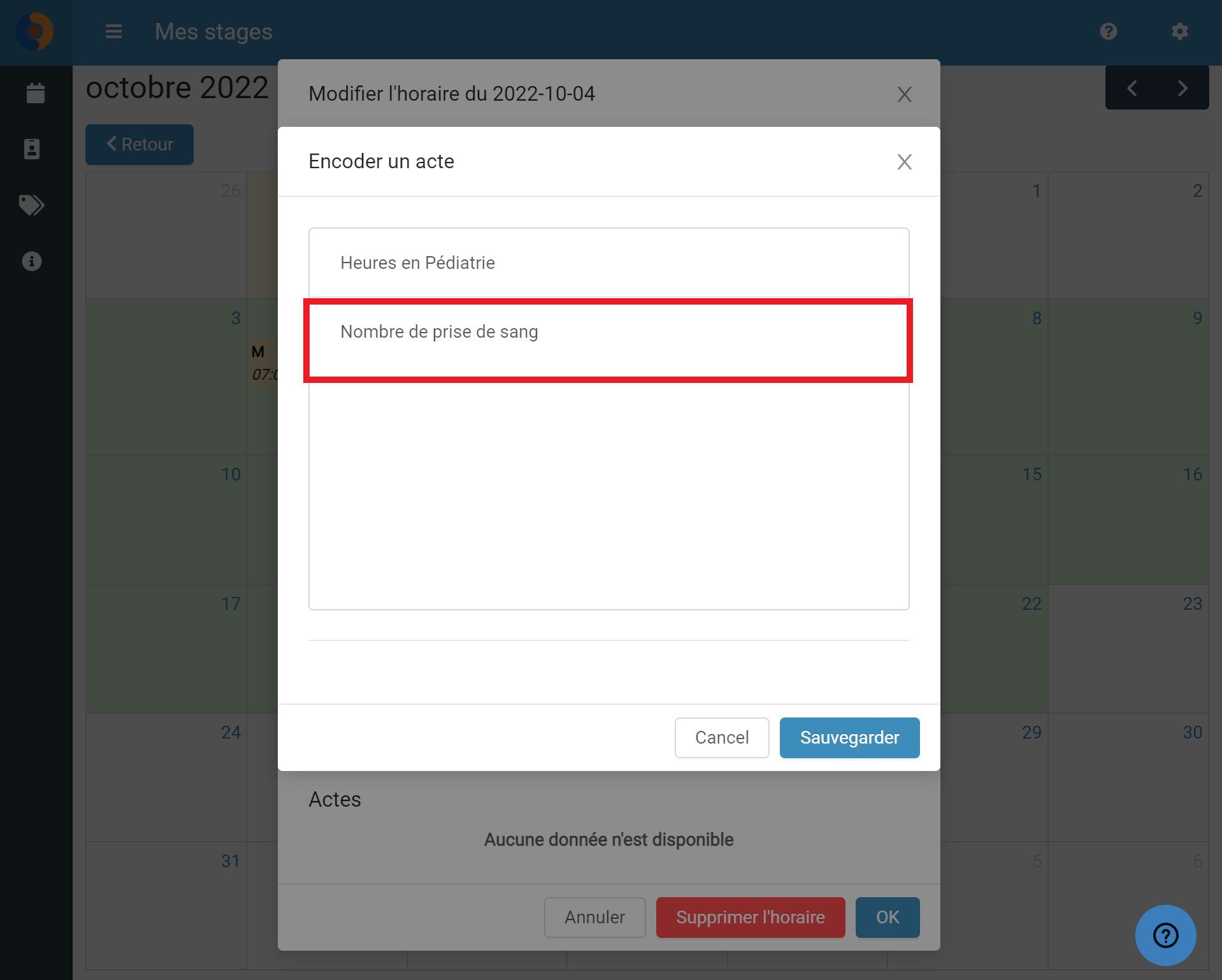 Step 7: Indicate the number of blood tests you have performed and click on "OK".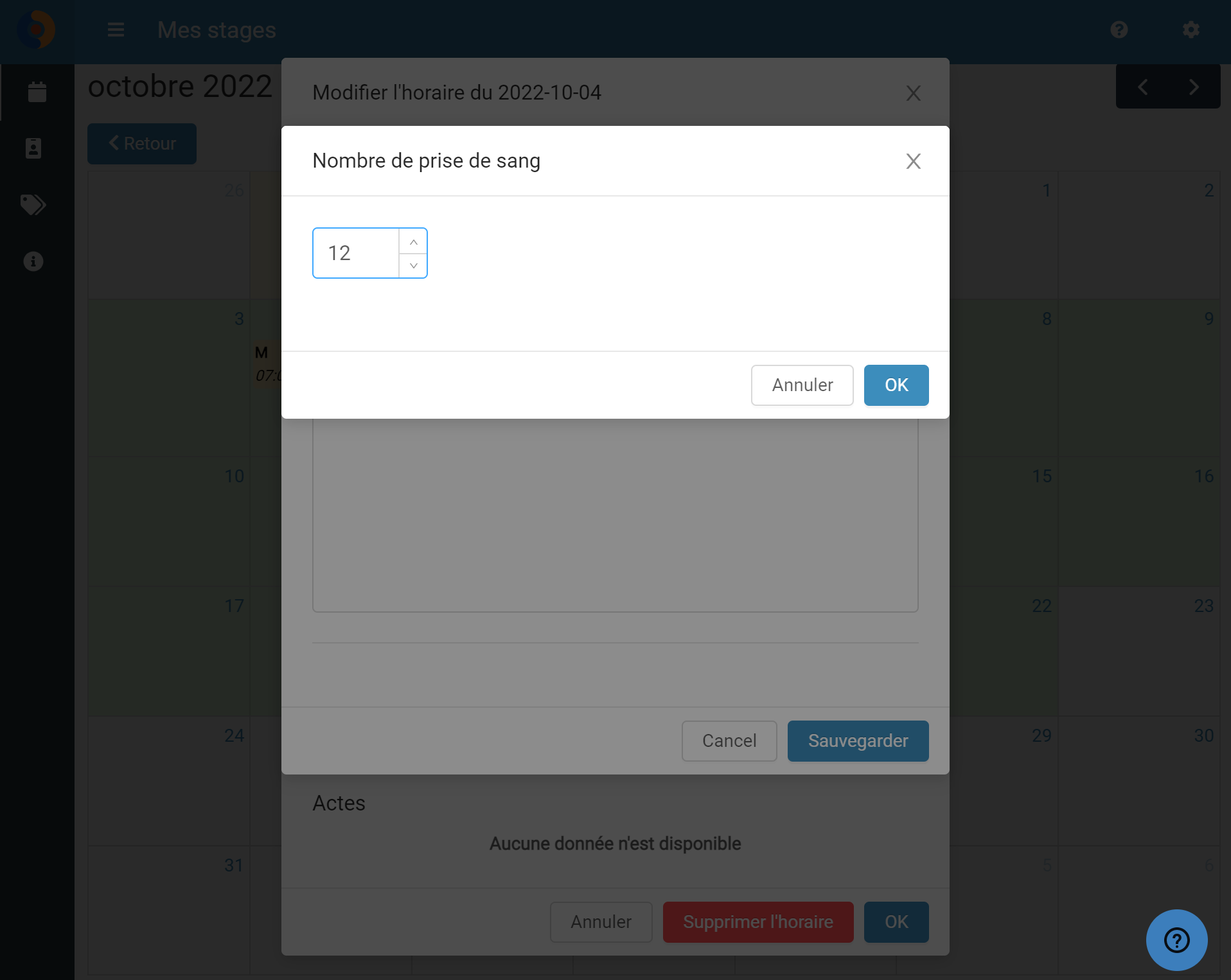 Step 8: Once your procedures are entered, click on "Save". You also have the possibility to see the summary of all your procedures in this window.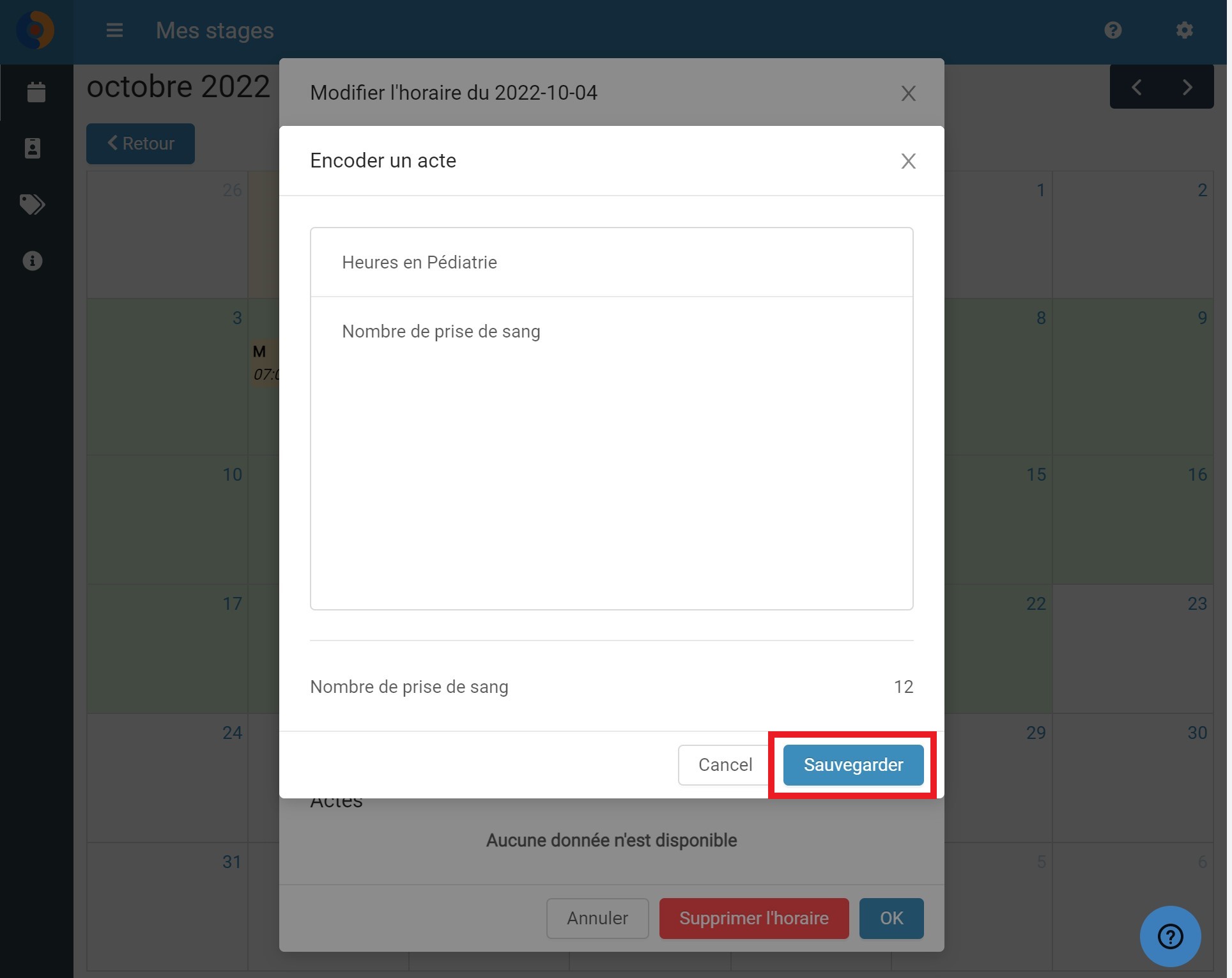 Step 9: Click the "Print Validation Document" button to download your summary document. The file will be downloaded automatically.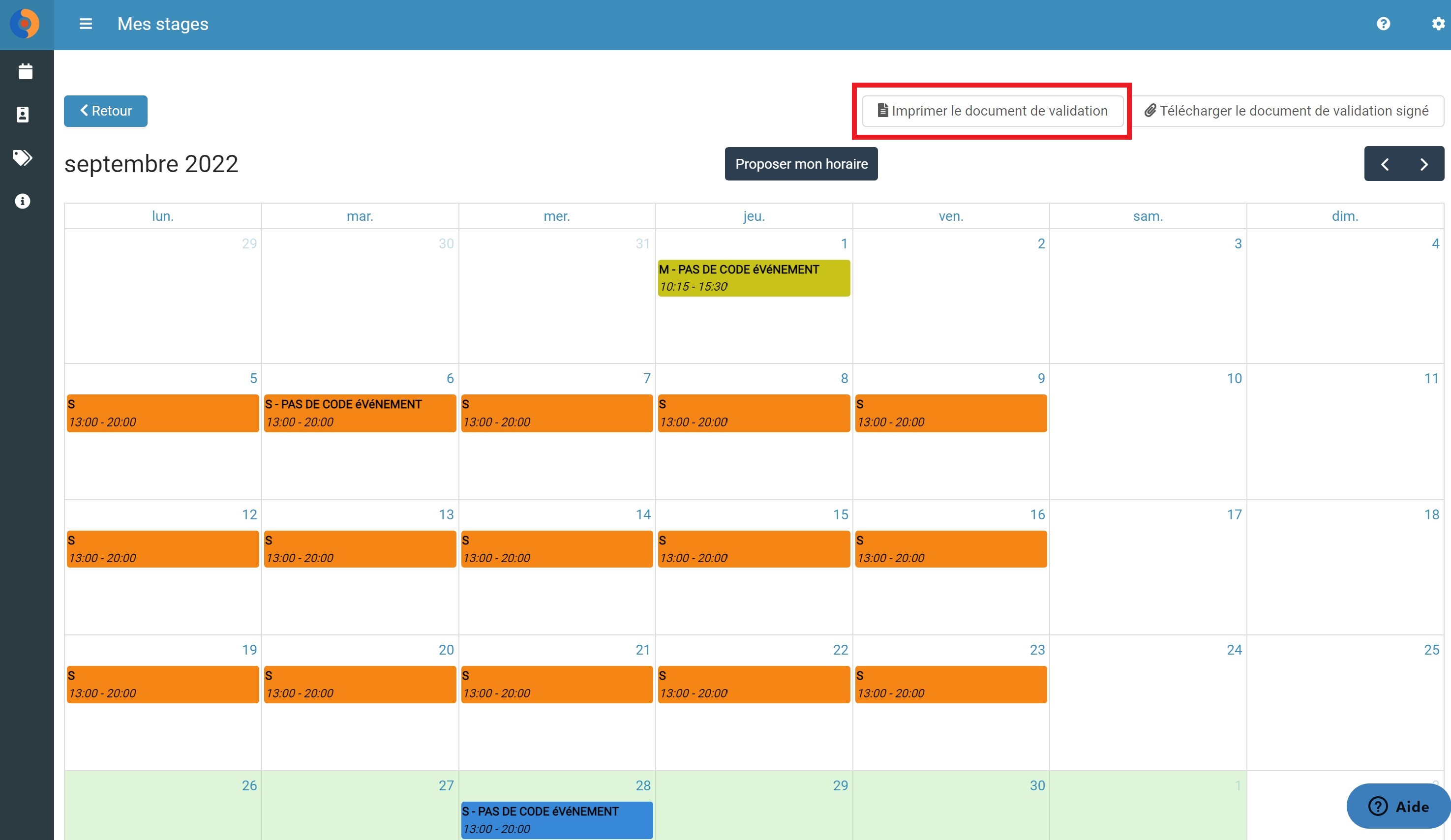 Here is an example of the validation document:
The summary of acts is at the end of your document.