When your administrator has added you to the Interneo platform, you will automatically receive an e-mail inviting you to finalise the creation of your account.

However, the validity of the completion link in the e-mail is limited in time. It is therefore possible that when you click on it you will not be able to activate your account.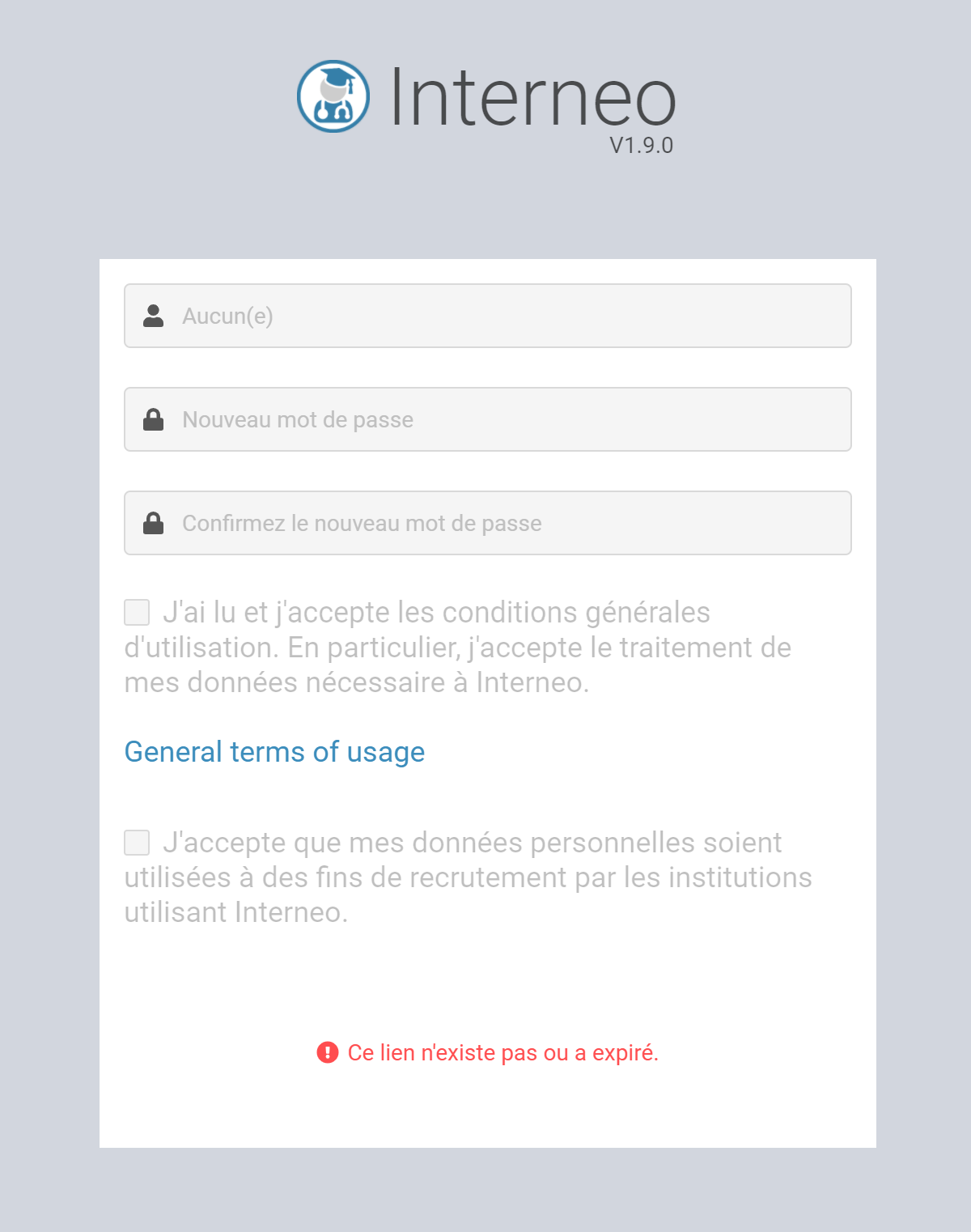 Don't panic, even if you have never logged in before and don't have a password yet, you can use the forgotten password function to activate your account.

Follow the steps in this article to find out how to do this: How do I reset my password?