When you define a user as local administrator. This user will only have a view of the placements in the care units for which he is defined as local administrator and not a view of all the placements in your hospital

Step 1: In the "Option" tab, click on the button at the end of the line of the user you want to define as local administrator.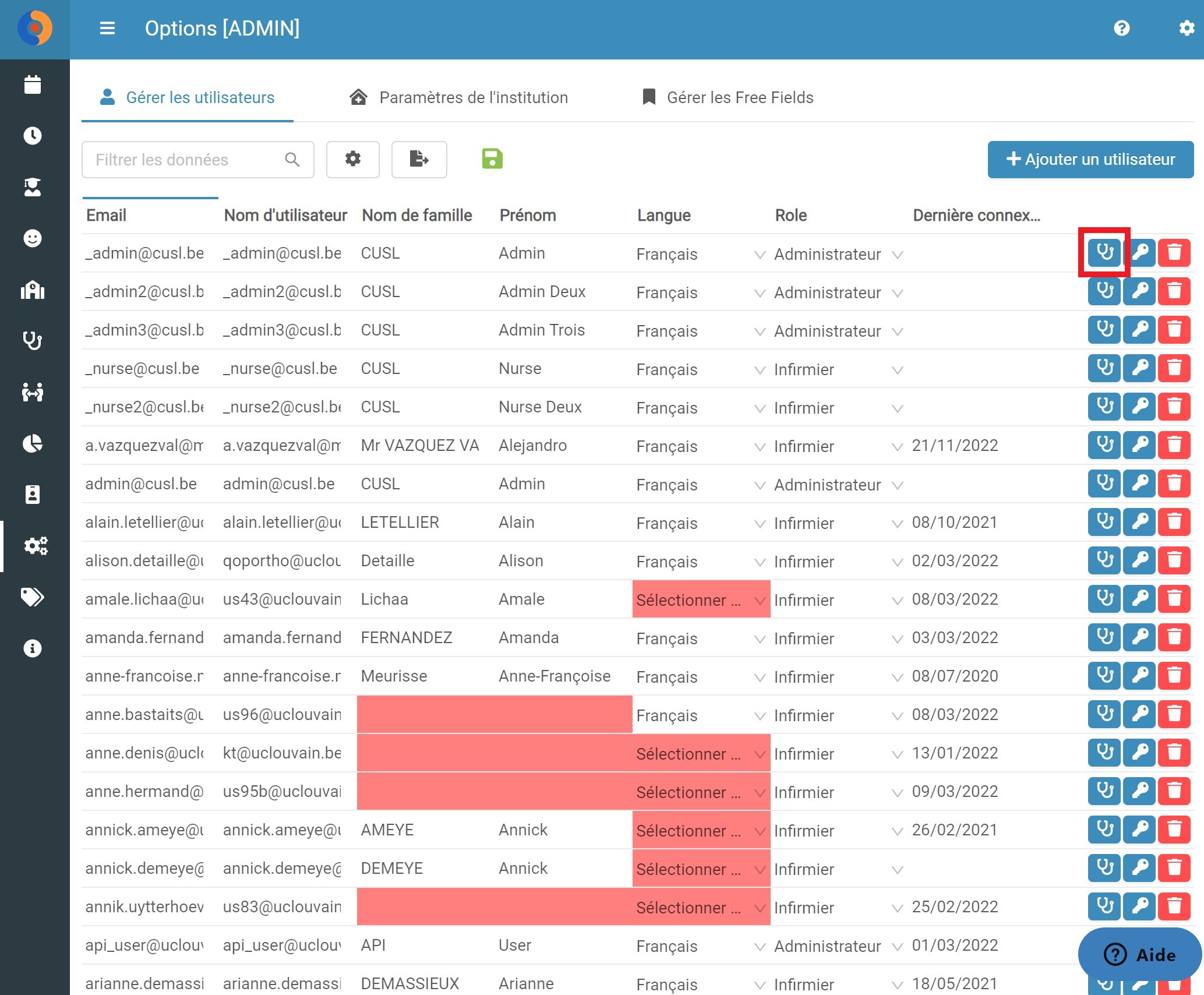 Step 2: By default, administrators have a view on all care units. Check the box(es) "Local administrator" of the care units managed by this user. This way, in Interneo he will only see the placements of his care unit. You can also define the administrators as contact person if needed.