Interneo allows you to extract all the data needed to create badges for the trainees in your institution. Follow the steps below to find out how to manage your badges with Interneo.

Step 1: Go to the "Badge Management" tab. You will have a view of all the students in training during a given period.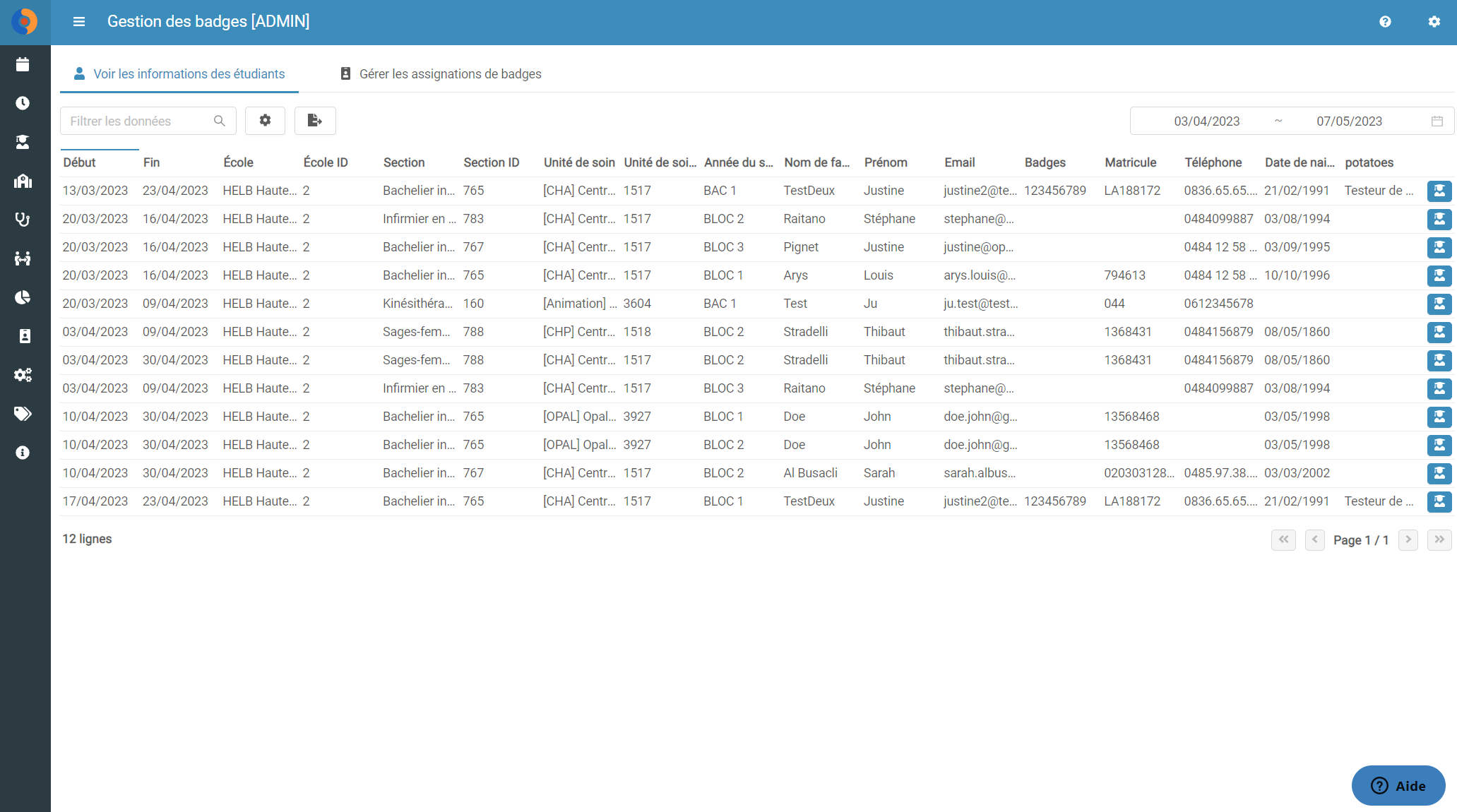 Step 2: Select the period for which you want to create badges using the calendar at the top right of your screen.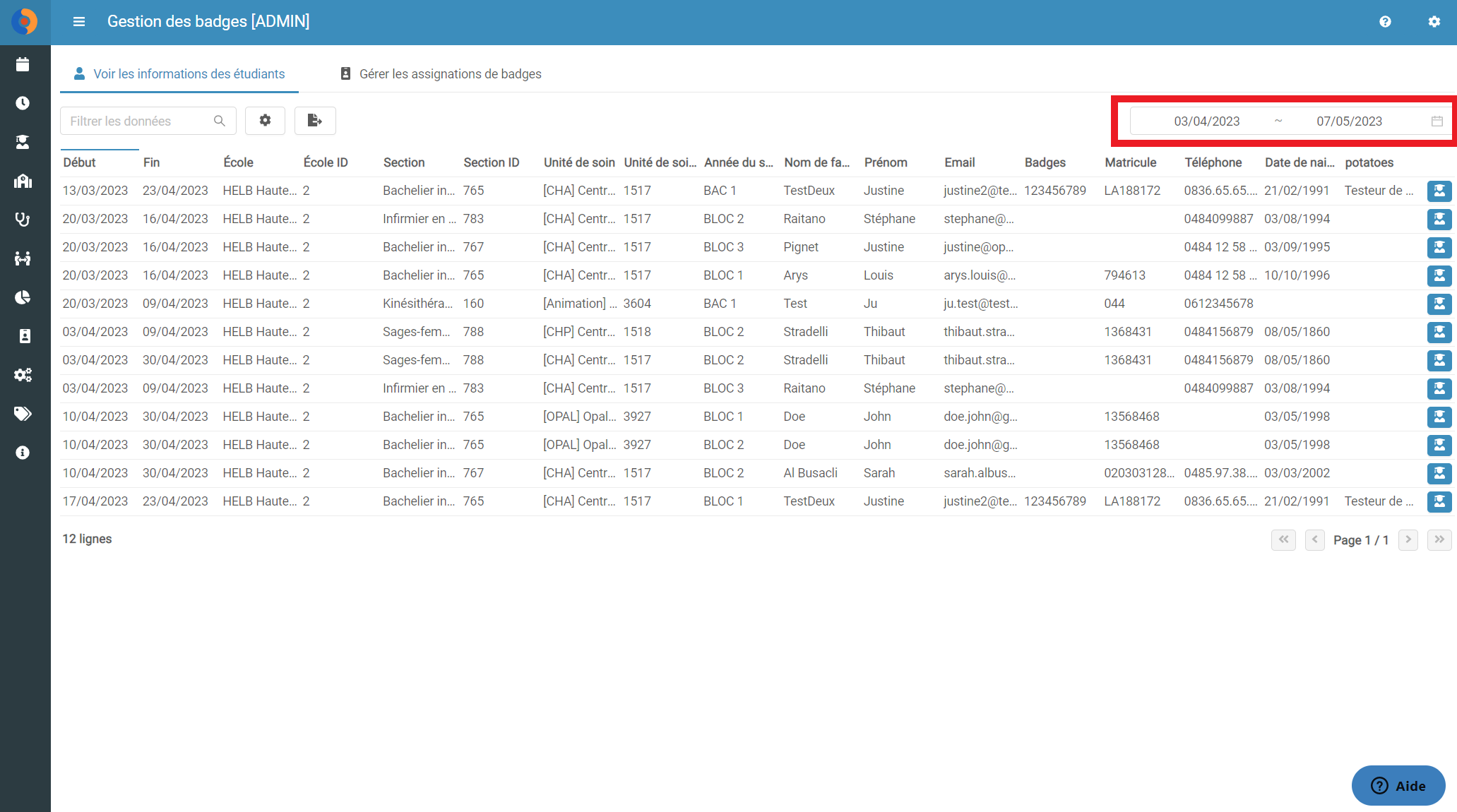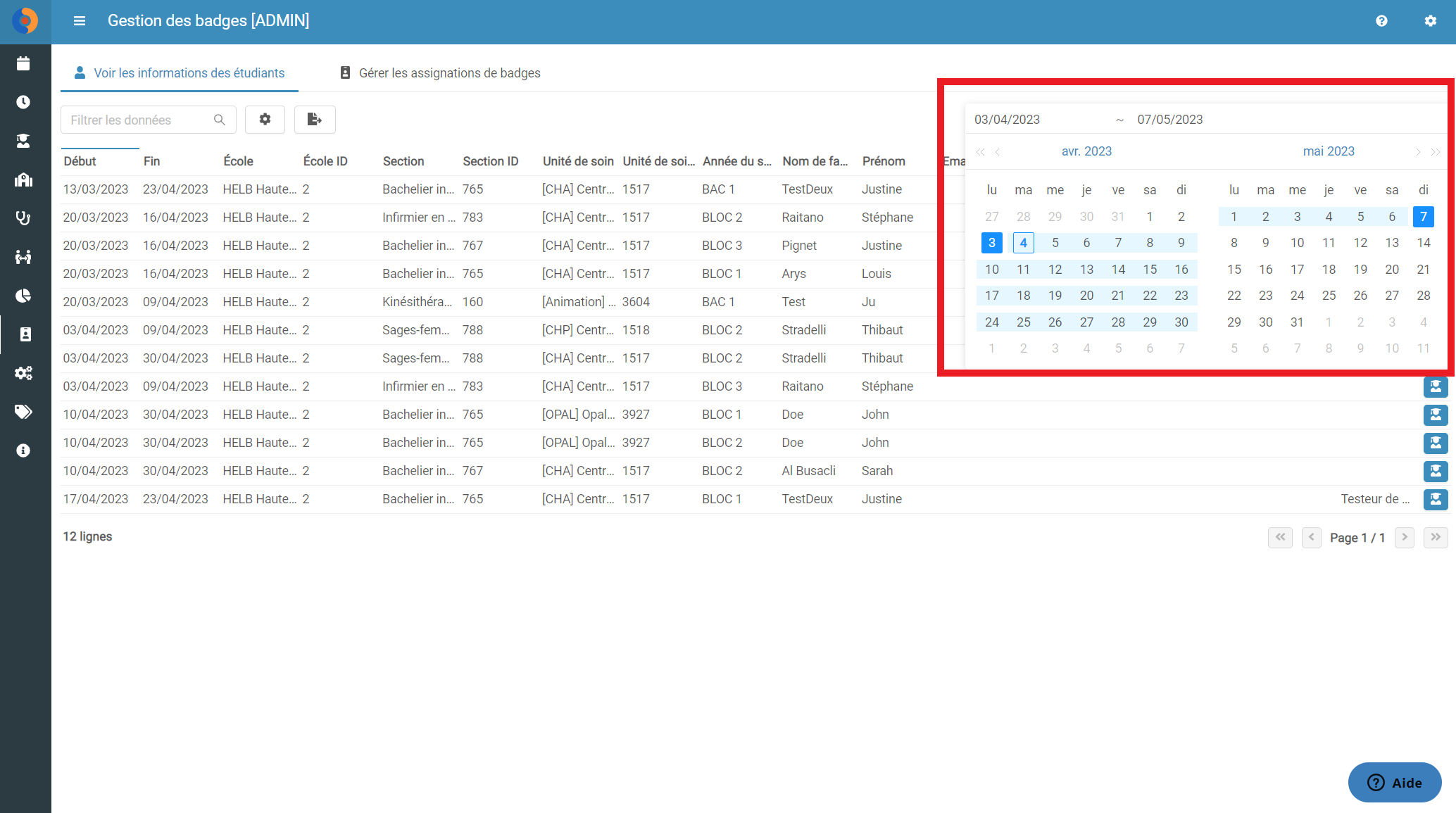 Step 3: Click on the export button and choose your export format, your file will automatically download. You just have to import it in your badge management software.