Interneo allows you to create and manage badges for interns at your institution. This method describes how to proceed if your institution uses the same badges for different courses. This means that a badge will have to be assigned to a new student each time.
Step 1: Go to the "Manage Badge Assignments" page in the "Badge Management" page.µµ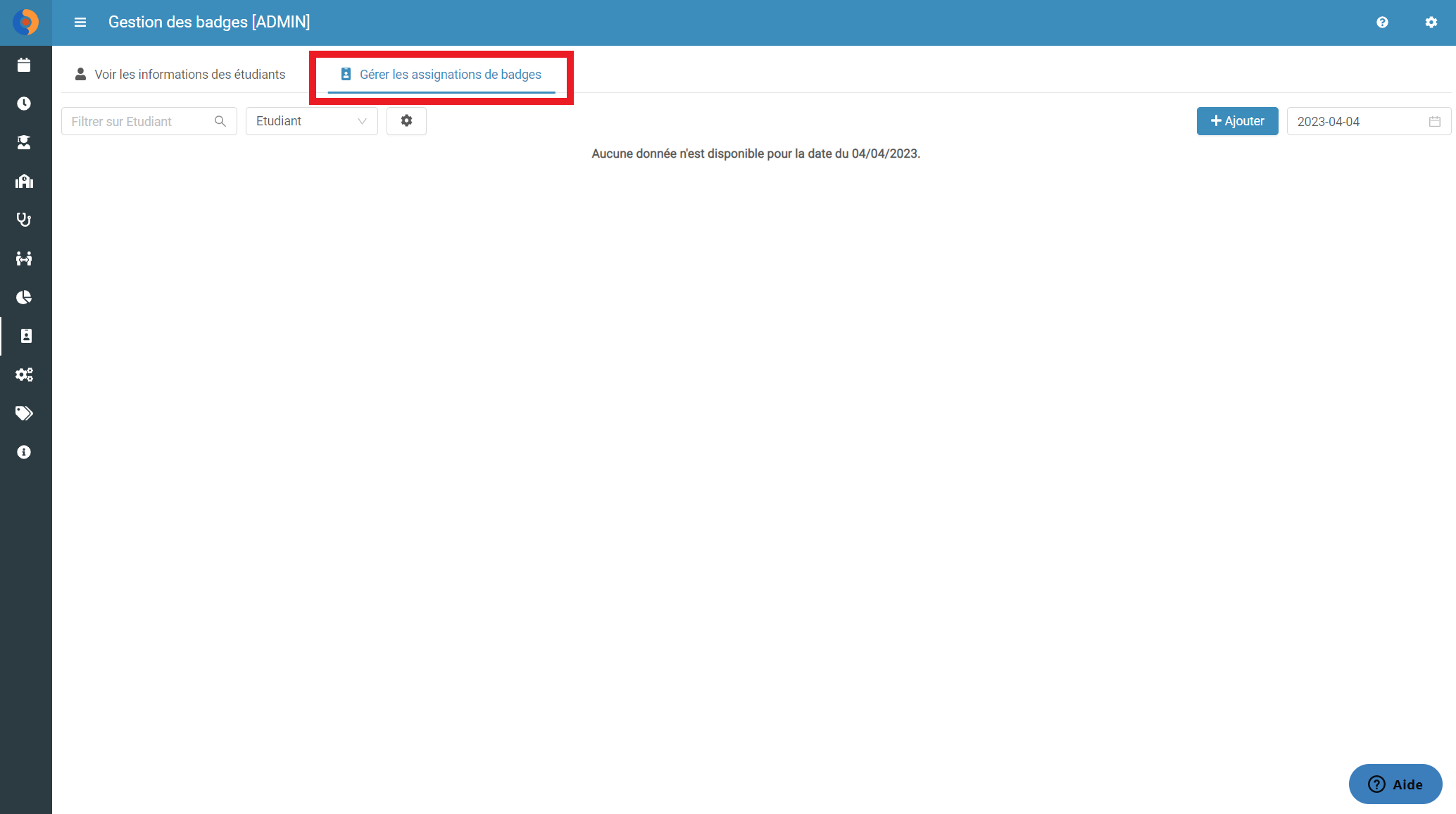 Step 2: Click "Add" to add a new badge.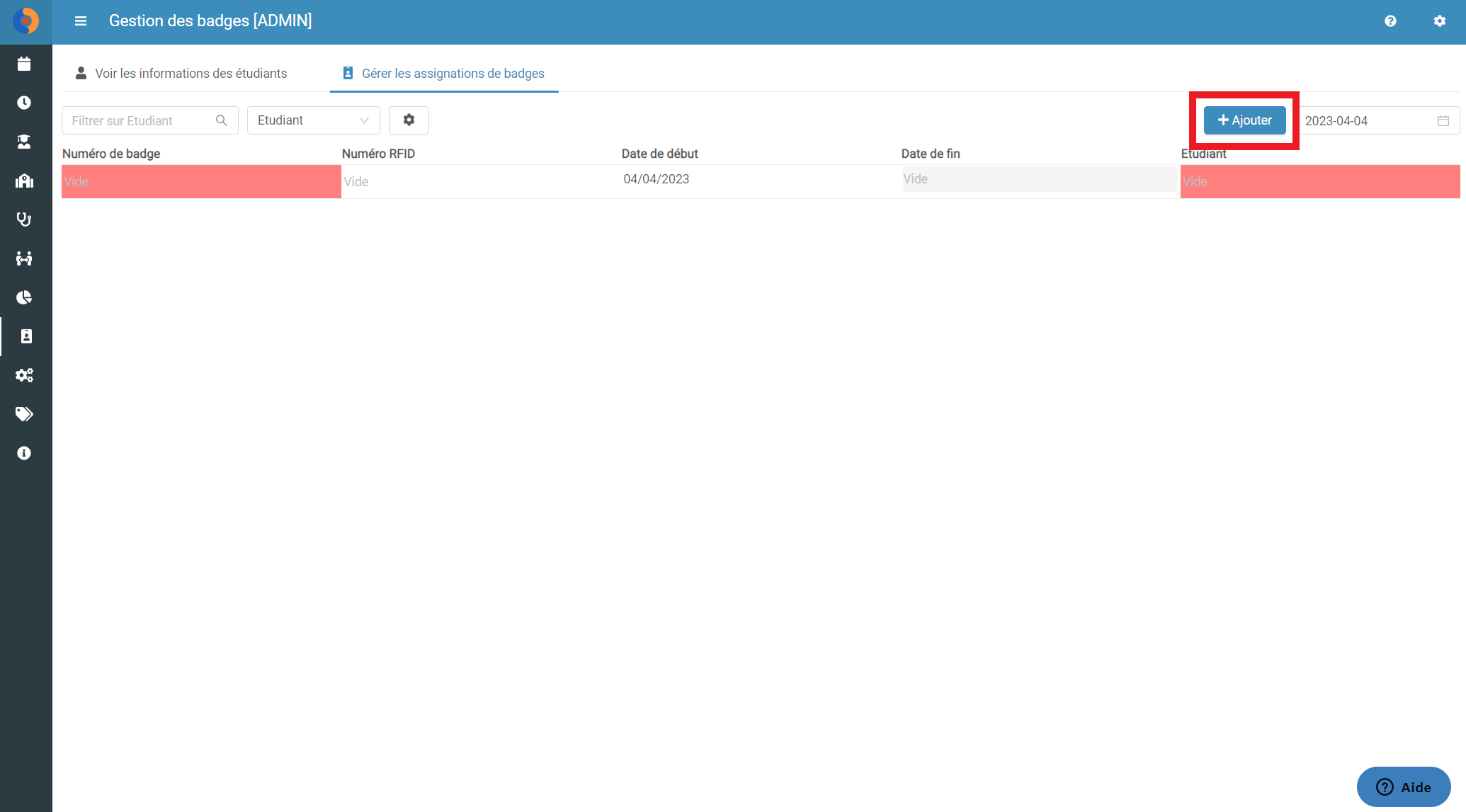 Step 3: Add the badge number, the RFID number (chip number), the start date of the badge assignment, the student and only then the end date. Once you have added all your badges to Interneo, all you have to do is change the start and end dates and the student.