Students have the possibility to add their internship agreement directly in Interneo. Follow these steps to find out how to do this.

Step 1: Click on the button

in the upcoming internships tab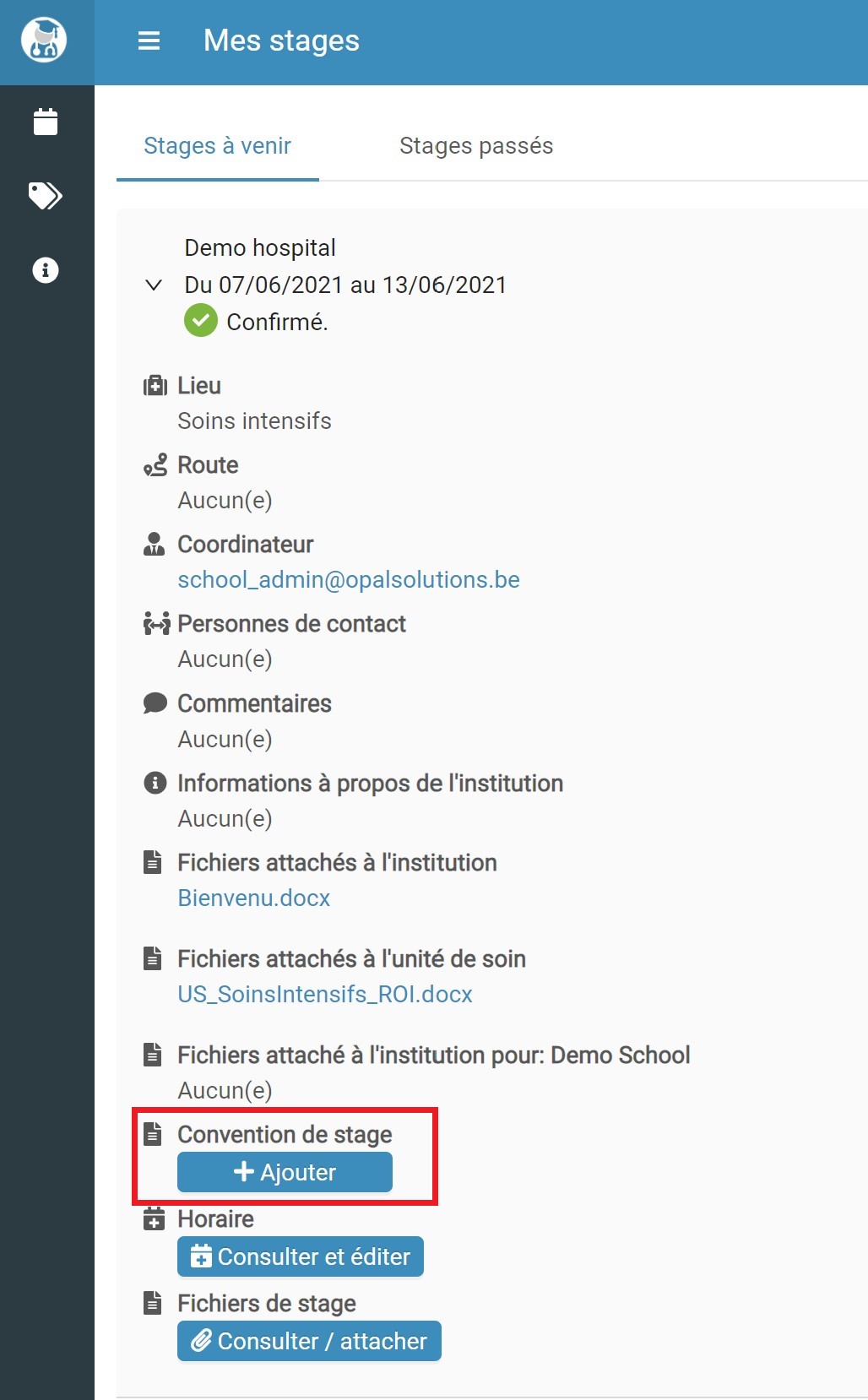 Step 2: Select your internship agreement from the files on your computer. Once added, your agreement will be accessible to your hospital and school.