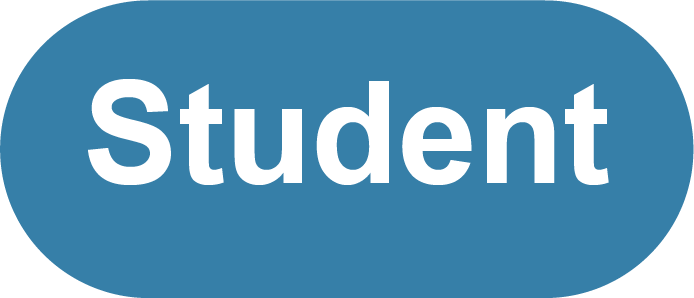 You have the option of downloading a summary document of your internship hours and procedures performed for your internship.

Step 1: Go to the schedule of the internship for which you wish to download the validation document.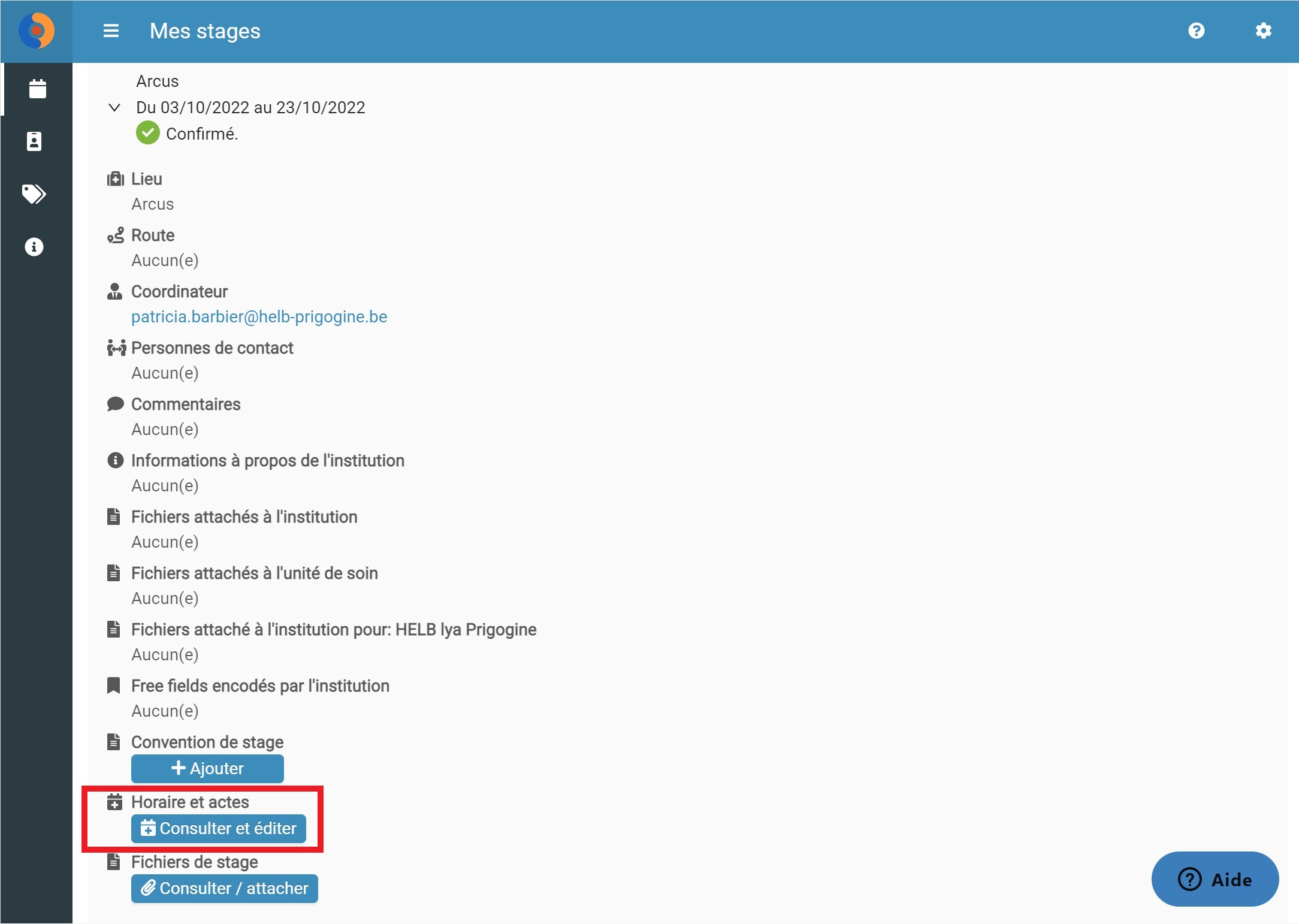 Step 2: Click on the "Print the validation document" button. The document will automatically download.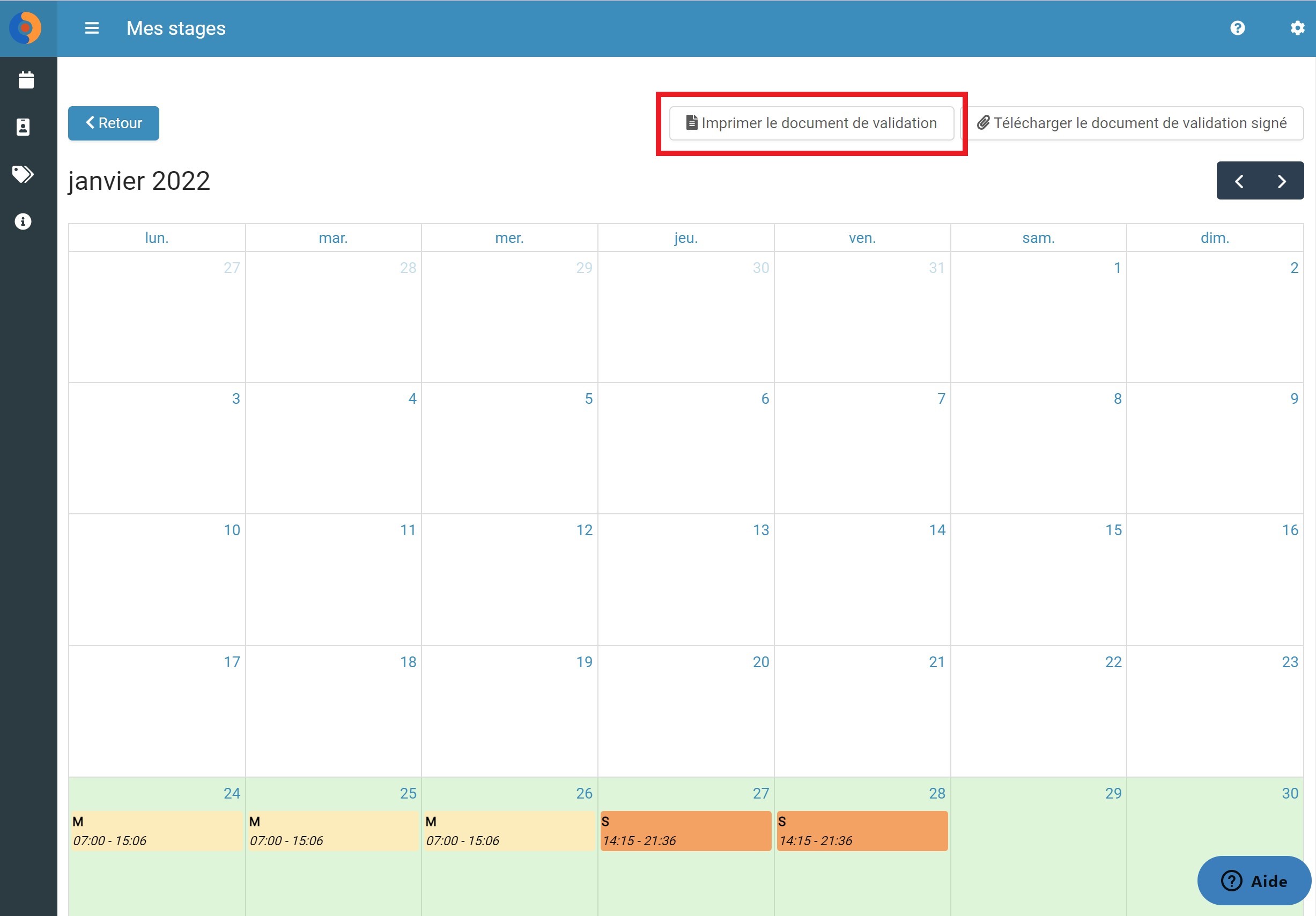 Here is an example of the hours summary validation document: