Schools have the option of adding additional hours to a student's timetable, either for procedures or for additional practicum hours. This not only allows you to correct any errors when entering internship hours or procedures, but also to adapt to certain situations, such as when an internship day falls on a statutory vacation.
Step 1: On the internship page, go to the internship file.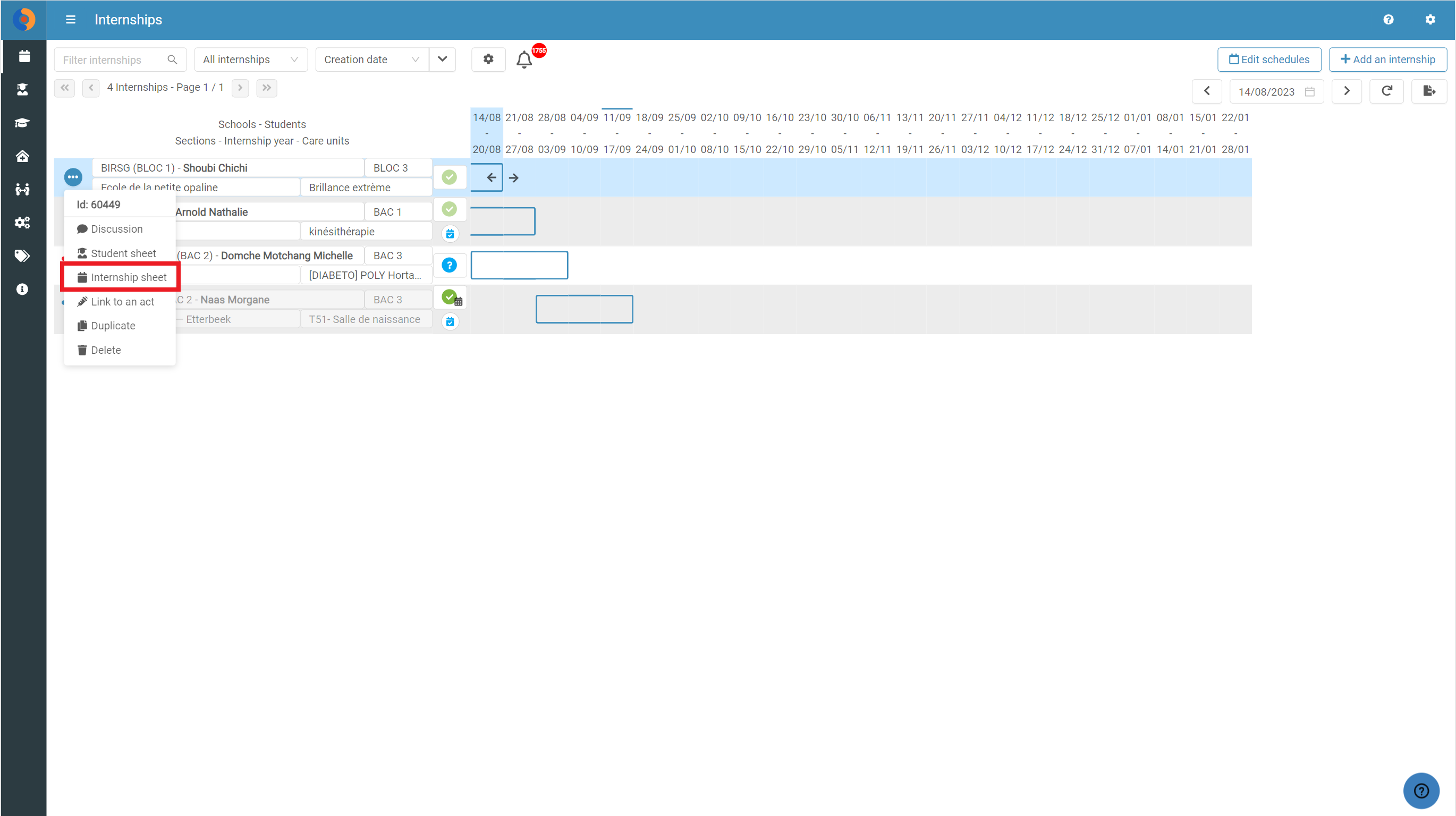 Step 2: A pane opens with all the information related to the student's internship. In the "Schedule" section, click on the "Bonus hours" button.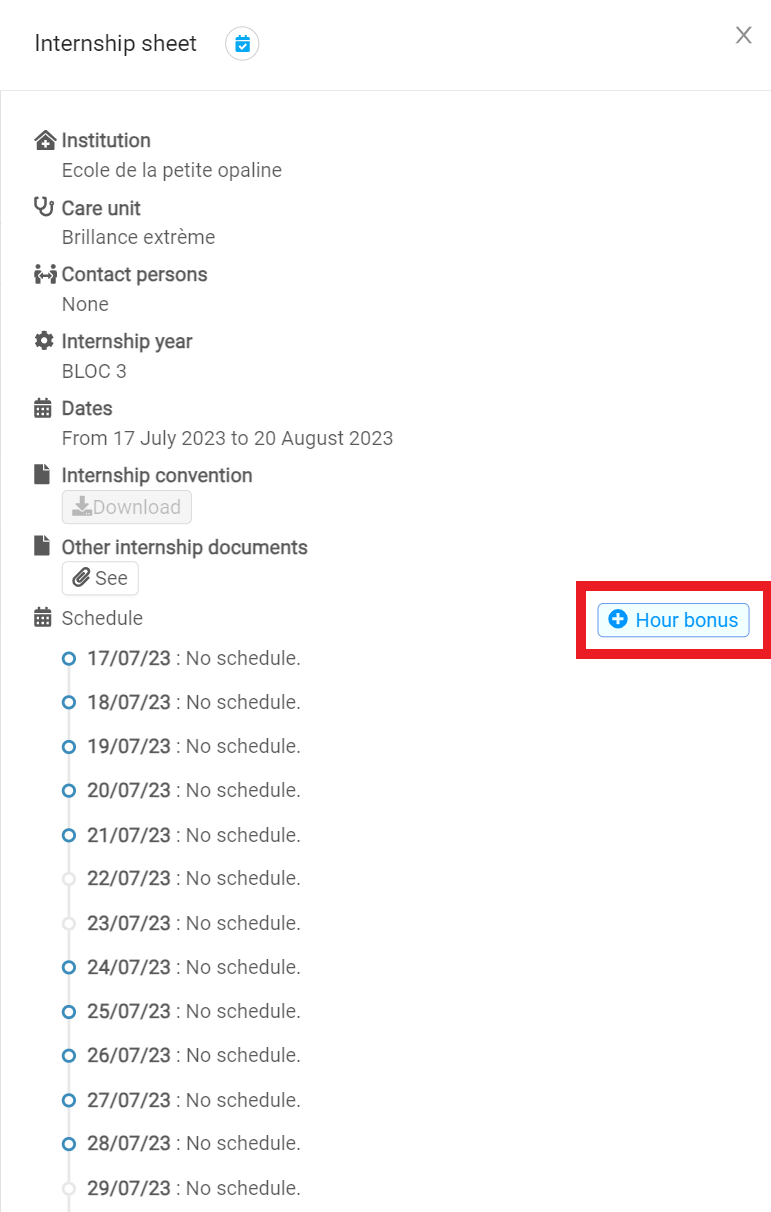 Step 3: A box appears, enabling you to view the additional hours you have already allocated to a student, or to add more. Click on the "Add a time supplement" button.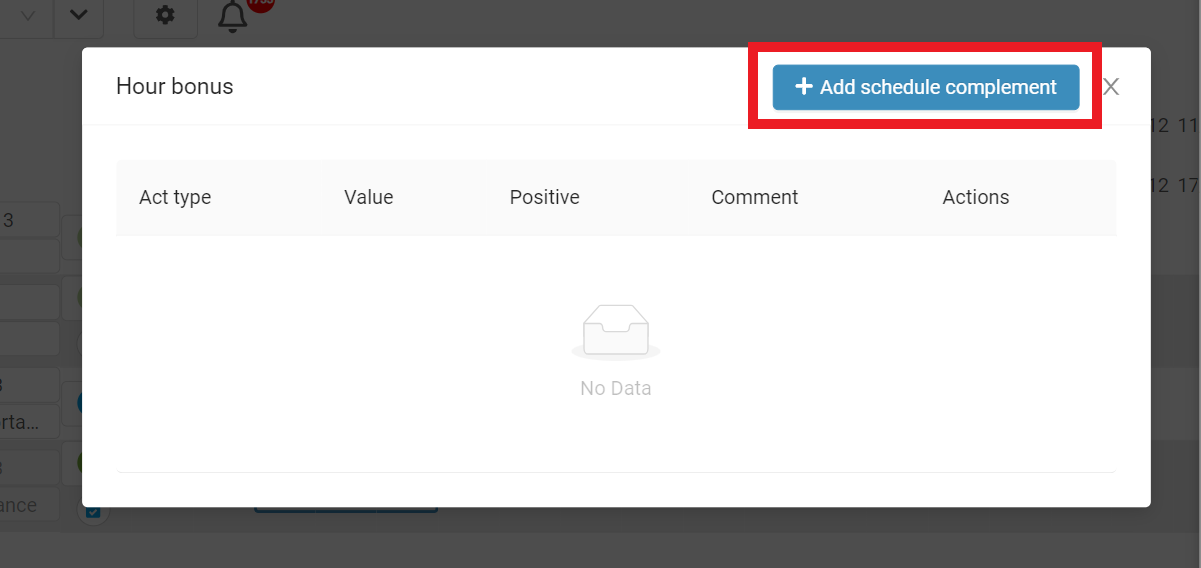 Step 4: The creation page appears. If you wish to add additional procedures for students, you must first create procedures for the student's section by clicking here.
Please note: the acts available in the time complement are those for the internship year, not the student's year.
Select the type of procedure you wish to add.
The "/" option is the default and means that you will be adding internship hours to the student. For our example, we have blood sampling and geriatric hours, which we have already configured. If you select "Blood test", you'll add a number of blood tests, and if you select "Geriatric hours", you'll add a number of hours.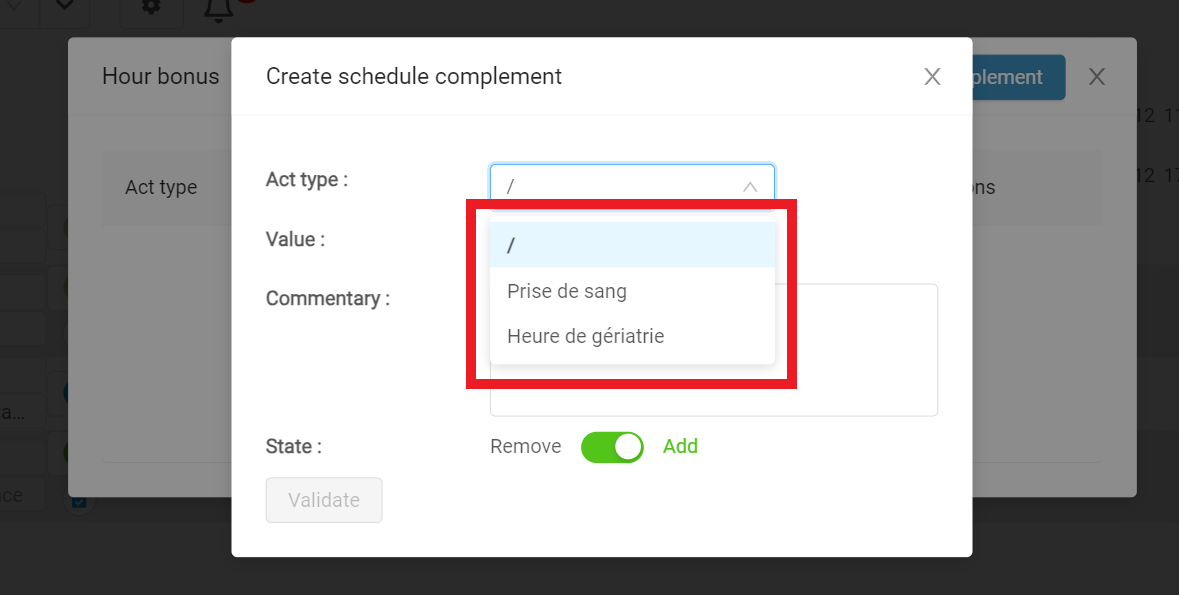 Step 5: Once you've selected the supplement type, enter its value.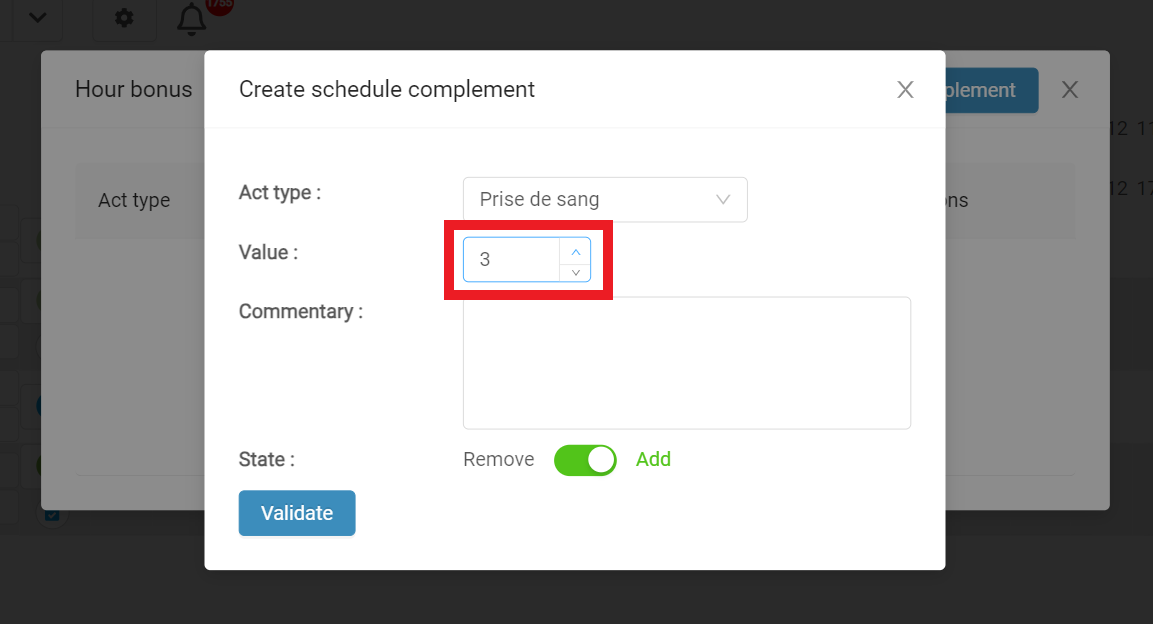 Step 6: Add a comment if necessary.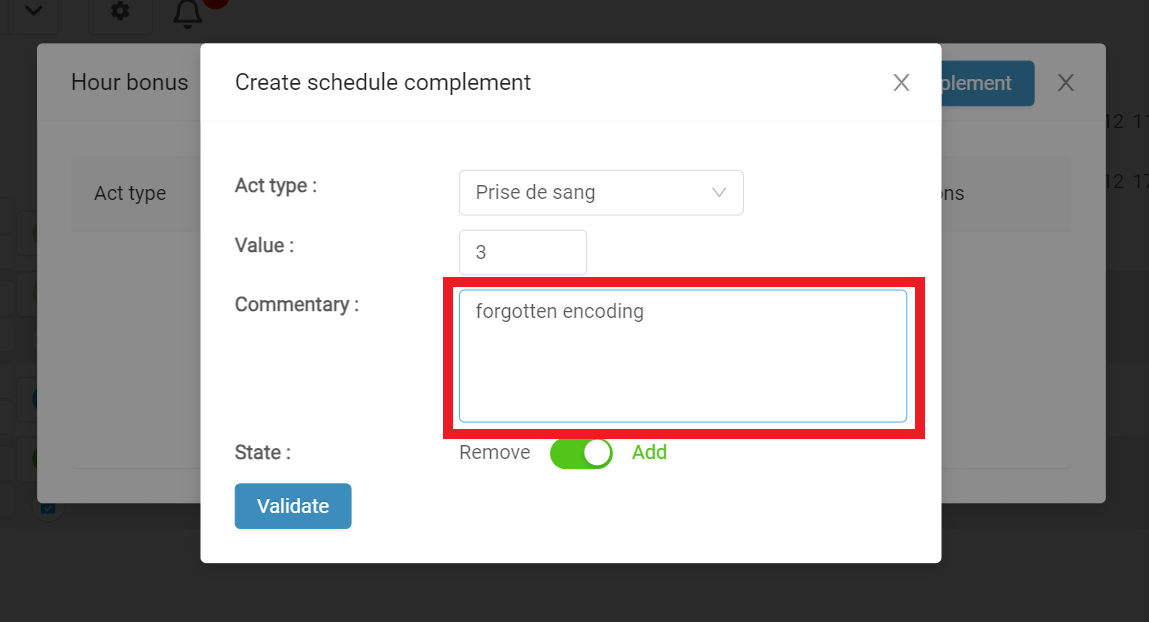 Step 7: Define whether this is a schedule complement to be added to or removed from the current schedule, and click on validate.