Event codes are used to indicate a possible unexpected or special event in a student's schedule. In this article, you will discover the different event codes and learn how to use them.

The four types of event codes:
ABS: Absent, encoded by the room manager when the student is absent
REC: Recovery, encoded by the course coordinator to indicate the days of recovery of the student
AIP: Activity of Professional Insertion, encoded by the coordinator of the internship to indicate that the day of the internship takes place at the school
MFP: Master of Practical Training, encoded by the supervisor of the internship himself to indicate the day when he will come to see the student at his internship site 
How to enter an event code in a student's schedule:
Step 1: If you don't know what event codes are available. They are located below the search bar in "Schedule Management".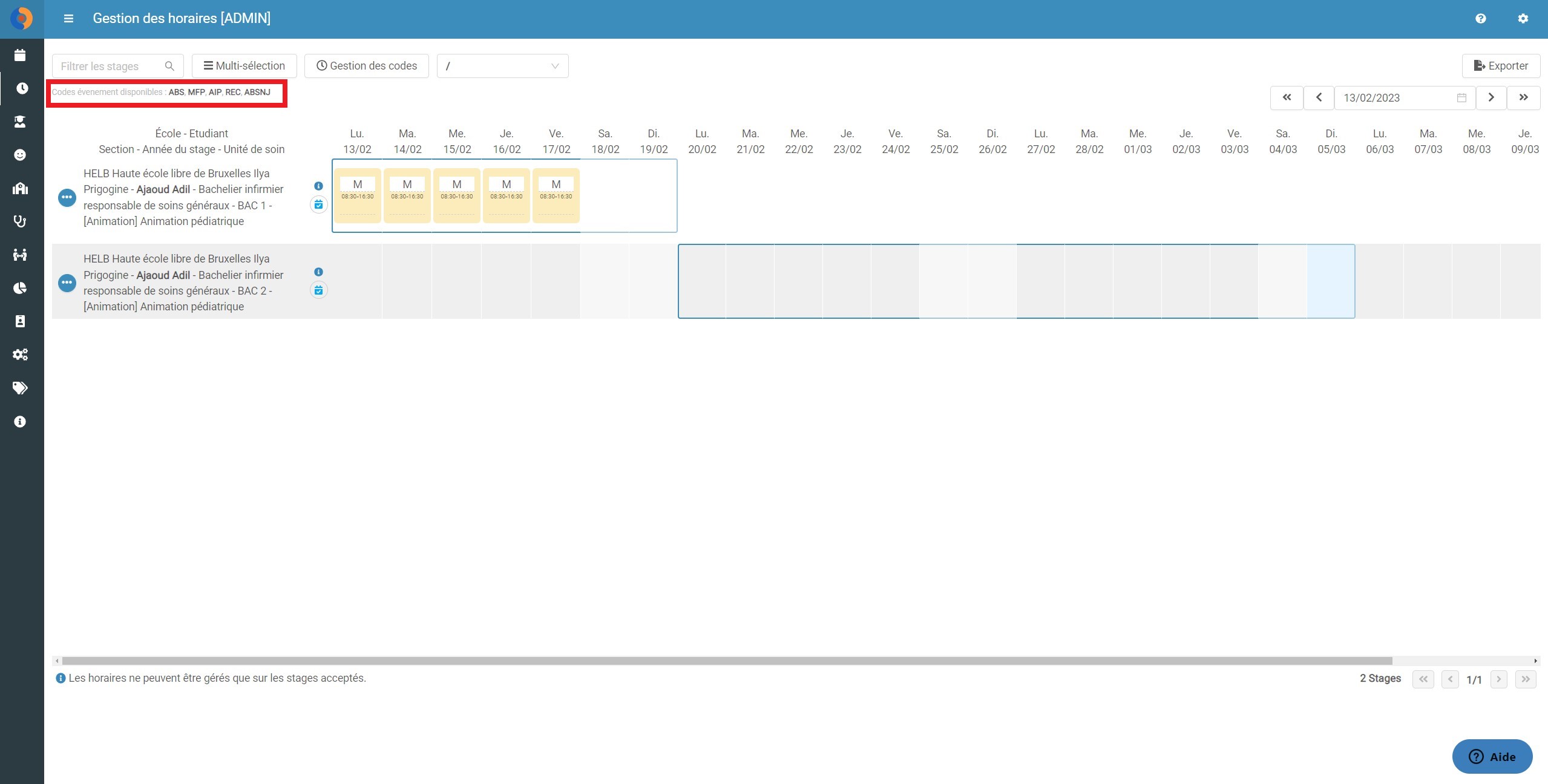 Step 2: Go to the "Schedule Management" page. In the student's schedule, fill in the desired event code on the dotted line.
Please note: A student's schedule must be completed before event codes can be entered.