To cancel an internship, it must first be accepted by an internship institution. If you wish to cancel an internship after it has been accepted, it is still possible. You can cancel an internship as long as it has not yet been scheduled.

Step 1: Click on the button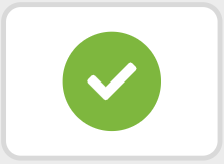 in the internship tab

Step 2: Click on the button

to cancel a placement

The traineeship venue will see a logo

next to the traineeship information.
An automatic email will be sent to the student to inform him/her of the cancellation of the placement. An email will also be sent to you to confirm the cancellation.