When you wish to refuse a traineeship, you are asked to write down the reason for the refusal.

Step 1 : Refuse a traineeship. If you do not know how to do this, read this article: Refusing a traineeship.

Step 2 : Click in the field "Reason for refusal" to add a new reason.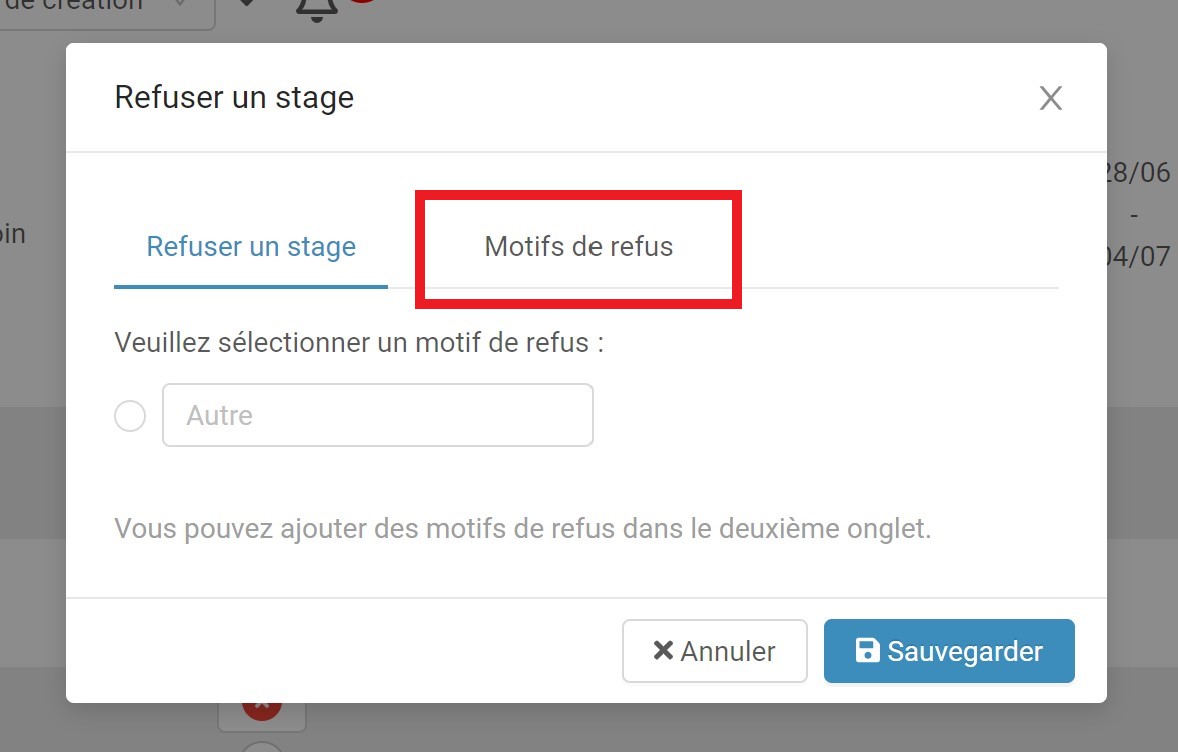 Step 3 : Click on the button

and fill in the reason for your refusal.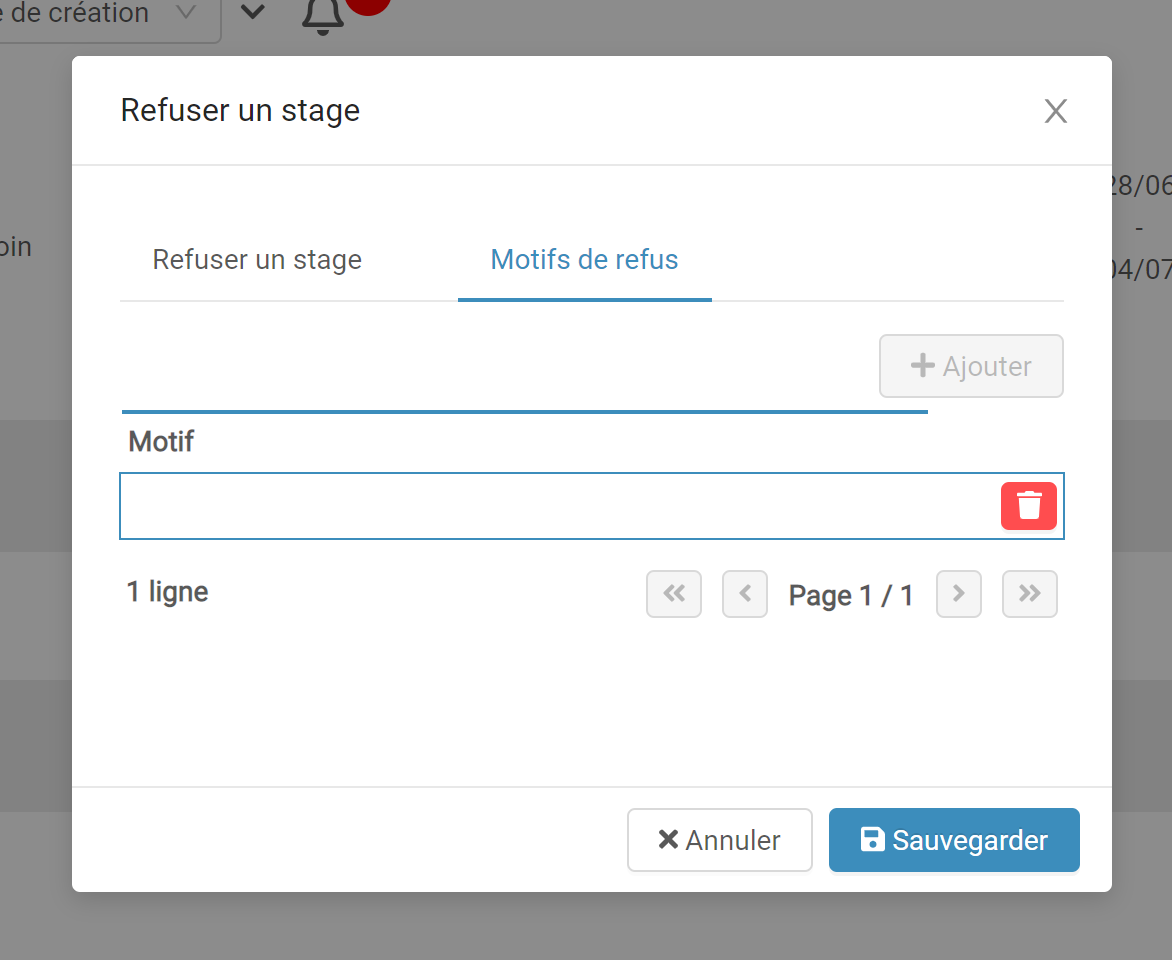 Step 4 : Click on the button

to save your changes.